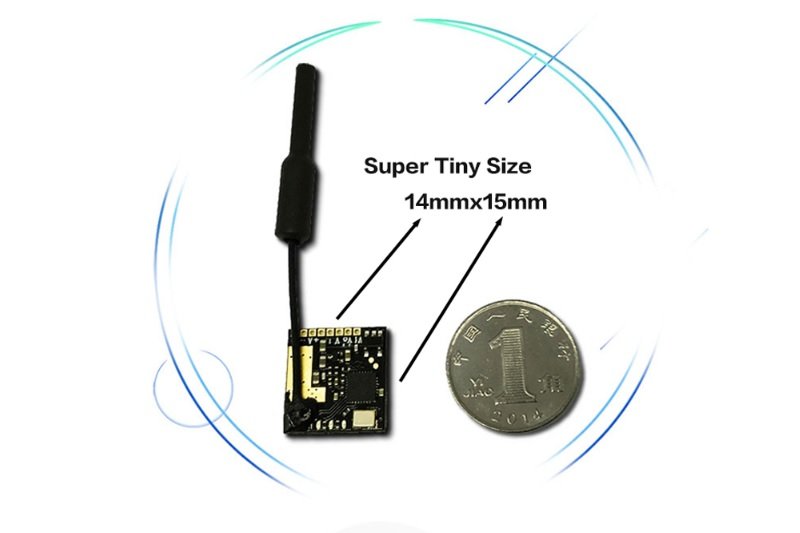 The HBFPV NVTX100 is a super small 5.8G VTX suitable for FPV drones. Measuring about 14 x 15mm and weighting just 1.4 grams (including antenna) can be installed on micro-size race quads.
Thanks to the SmartAudio feature, broadcast power and transition band/channel can be changed even remotely. According to your needs you can toggle between 25 and 100mW power, pit-mode can be selected as well.
Sponosored AD
HBFPV NVTX100 features & specs
Compact size, PCB has only 14 x 15 mm;
Lightweight, only 1.4 grams with antenna;
Adjustable broadcast power (Pitmode/ 25mW / 100mW);
Working Current: 190mA (25mW)/ 270mA (100mW);
SmartAudio OSD control;
Strong anti-interference;
Status LED indicators;
5V power input.
HBFPV NVTX100 pin-out (from left to right):
FC Vout;
FC Vin;
Camera video signal;
Camera +5V
Camera GND;
FC +5V (DC IN);
FC GND;
FC TX (SmartAudio control signal).