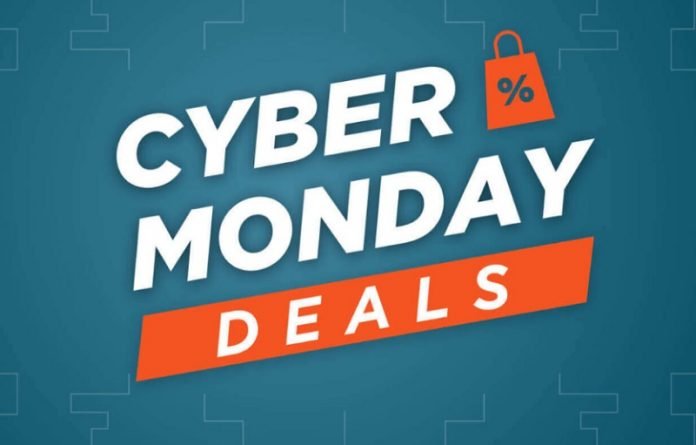 If you missed the opportunity to catch some great Black Friday deals and you are still after a new drone, you should now that you still have a second chance. When is Cyber Monday 2019 and what will be on sale when it happens? FirstQuadcopter answers all of those questions as Chinese retailers start to offer serious discounts on lots of cool drones.
This year Cyber Monday will be on December 2 – the first Monday after Black Friday. Probably it's your last chance for significant discounts from many Chinese online retailers.
Sponosored AD
When does Cyber Monday sales begin? Several of the deals from Black Friday continue throughout the weekend thanks to Banggood's Cyber Monday deals, but they have spiced things up a bit with additional savings on new products too. DJI's winter sales started on November 29 and will continue till December 4.
The Best Cyber Monday drone deals
We'll give you a bit of info about each drone we highlight too, so you can see some specs at a glance before you click through to the store and have to browse their detailed descriptions.
1. Hubsan Zino H117S with up to 40% off
Type: Cruising drone | Skills: Intermediate | Camera: 4K with 3-axis gimbal | FPV: RC down-link | Flight time: up to 23 minutes | Features: Foldable design, GPS+GLONASS satellite positioning and Intelligent flight modes | Package: RTF
As recently Hubsan came up with the second generation Zino, called "Pro", the price of the H117S dropped significantly in the last few months. Now, during Cyber Monday sales you can have it for only $299.99 – this is a 200 bucks saving!
Thanks to the fail-safe return to home feature, it will come back to take-off point if the RC signal is lost or it has low battery. The range of 1km isn't amazing but it's usually enough for anyone who likes to keep the sight on its bird.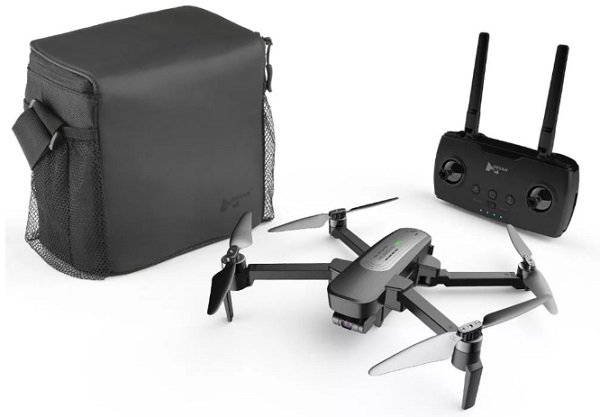 Hubsan Zino is available with 1, 2 or 3 flight batteries. At checkout you can also opt for a nice shoulder bag. Order from Banggood
2. Xiaomi FiMI X8 SE Cyber Monday coupon code
Type: Cruising | Skills: Intermediate | Camera: 4K with 3-axis gimbal | FPV: Advanced 5G WiFi | Flight time: Up to 33 minutes | Features: Dual-GPS, Vision Positioning and Smart track | Range: Up to 5Km | Package: RTF
Fimi's X8SE is an affordable alternative for the popular Mavic Pro. Just like its contender, it features foldable design, 3-axis gimbal and 4K camera. Powered by a high capacity battery, the X8SE has up to 33 minutes battery life.
Thanks to the fail-safe RTH feature, the drone will return autonomously to the take-off point in case of transmitter signal loss or low aircraft battery. Featuring dual satellite positioning system (GPS+GLONASS) it can hover steady at any altitude, without toilet bowl effect.
Fimi X8 SE has a lot of intelligent flight modes that you normally wouldn't find on a $500 drone, such as the ability to create cool Hyperlapse videos.
Use coupon Promotion Period: Cyber Monday. Coupon Code: BGFIMIX8CN
3. DJI Mavic 2 Pro with $350 off
Type: Professional | Skills: Intermediate/Advanced | Camera: Hasselblad 4K | FPV: OcuSync 2.0 | Flight time: Up to 31 minutes | Features: GPS, Omni-directional Obstacle Sensing, Vision Positioning and Smart track | Range: Up to 8Km – FCC | Package: RTF & Fly More combo
Till December 4 you can purchase the Mavic 2 Pro with $350 off – this is probably far the best deal of the year for this professional grade DJI drone. Apart from the camera, the "Pro" and the "Zoom" are identical. Both retain the same cool foldable design as the first generation Mavic Pro.
The DJI Mavic 2 Pro is a drone that balances power, portability and professional-grade video quality thanks to the 20MP Hasselblad 3-axis gimbal camera.
DJI stands that the Mavic 2 series can hover for 29 minutes in optimal conditions and, thanks to its aerodynamic design, can stay airborne for a maximum of 31 minutes if flown at a constant 7 miles per hour. Order from DJI
4. Eachine LAL5 race FPV drone with 23$% off
Type: Racing FPV drone | Skills: Advanced | Camera: Caddx Tarsier V2 | FPV: 5.8G 25-800mW | Flight time: depending on battery capacity | Features: 4/6S compatible, 5″ propellers, on-board DVR and Bluetooth configuration | Package: PNP
The LAL5 is probably Eachine's most advanced racing drone. It can be powered by 4s/6s LIPO batteries and powerful 2507 type 1850KV motors matched with Racerstar 5046 propellers. Its on-board Caddx Tarsier V2 camera provides in the same time ultra-low latency and on-board 4K video recording.
The Eachine LAL5 is built on a robust, orthogonal X-shape carbon fiber frame with 225mm wheelbase. Featuring versatile F405 flight controller it can be configured with multiple flight modes. Order from Bangggood