The Federal Aviation Administration (FAA) and the Association for Unmanned Vehicle Systems International (AUVSI) will co-host Episodes III and IV of the virtual FAA Unmanned Aircraft Systems (UAS) Symposium – Remotely Piloted Edition. The theme for this year's virtual event is "Above and Beyond" and will take place on June 9-10, 2021, and September 14-15, 2021. Register now to join...
With a payload of up to 2Kg, the iFlight Taurus X8 HD drone can be equipped with professional-grade DSLR photo cameras and digital cinema video cameras like Red Komodo, Z-Cam, or BMPCC. The CNC camera mount allows adjusting camera angles within 5° and 35°. When it comes to installing an $8000 camera on a flying platform, you expect some kind...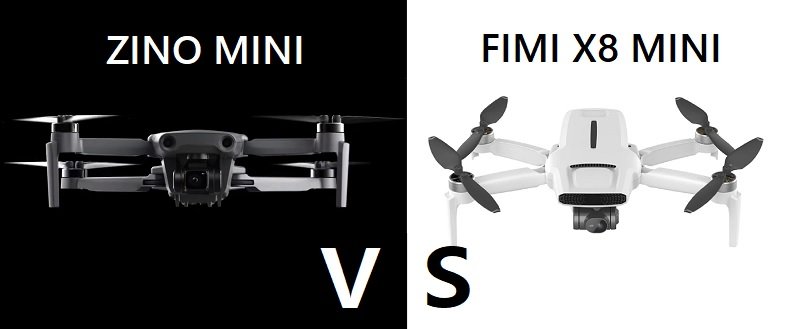 Our Hubsan ZINO Mini Pro versus FIMI X8 MINI Pro in-depth comparison guide covers features, range, battery life, and camera performance. In case you are looking for an affordable DJI MINI 2 alternative, these two are excellent pretenders. Both feature a travel-friendly folding design and weigh less than 250 grams. While the FIMI X8 MINI was revealed in March 2021,...
Like many 2021 releases, the Q8 Mini Drone follows the DJI's MINI 2's design in almost every aspect. Ready to fly with extended arms measures 205x170x50mm and weighs just 188 grams. Drones under 250g can be used without special registrations in most countries (Note: in order to avoid getting fined, always check the local rules prior to your flight!!!). The...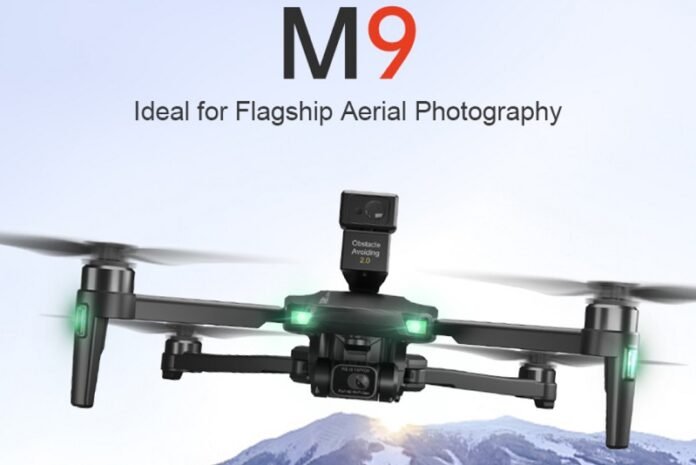 At a glance, excepting some minor design changes, there are not many differences between the XMR/C M9 and the XMR/C M10. Both come with an optional laser obstacle avoidance system, a 6K camera with a 3-axis gimbal, and a top range of 1200 meters. With folded arms, the aircraft measures 11.5×17.5x7cm and weighs 450 grams. During night flights you will...
There is a constant challenge for manufacturers to maintain their drones under 250grams. They need to keep a good balance between flight performance, battery life, and weight. Holybro recently released a new 3" FPV racing drone that weighs only 145 grams. Considering that a 4S 850mAh LIPO battery has about 100 grams, the total take-off weight of the Kopis...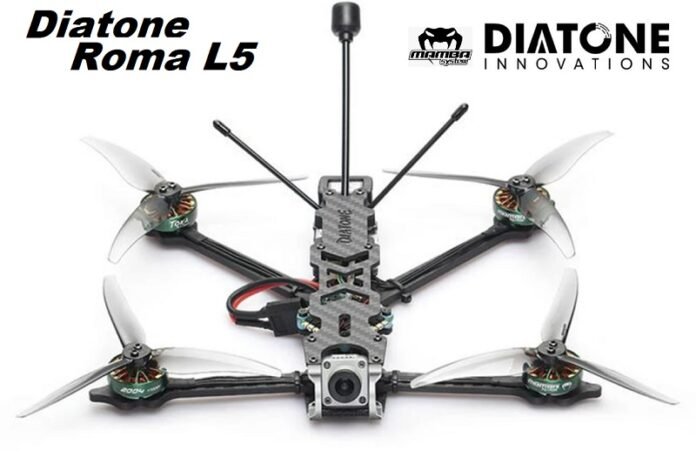 Diatone's latest long-range FPV drone is advertised with more than 30 minutes of flight time. The Diatone Roma L5 has two power opinions. In comparison, the 4S edition is equipped with MAMBA 2004 2900KV motors, the 6S one with MAMBA 2004 1700KV motors. Both motor types are equipped with 3-blade 5-inch propellers. Designed for long-range FPV flights, the Roma L5...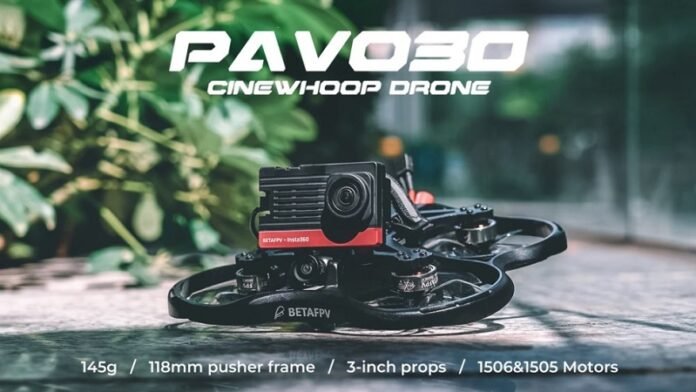 The BetaFPV Pavo30 Whoop drone adopts a pusher design with inverted motors. Despite its small size, it is powerful enough to carry an SMO 4K camera or a Naked GoPro. The newly developed frame promises an unmatched flight experience in its class. BetaFPV released the Pavo30 drone with two types of FPV systems. While the analog comes with a Caddix...
The AuroraRC Funny5 features a Toothpick-style design. The frame kit with all electronic parts and motors weighs just 175grams, excluding the battery. It can be powered from 3s to 6S batteries. The manufactures suggest using 800-1300mAh LIPO packs. AuroraRC Funny5 adopts a versatile F411AIO Pro flight controller with an integrated 4in1 35A speed controller (ESC). The Caddx Ratel2 camera is...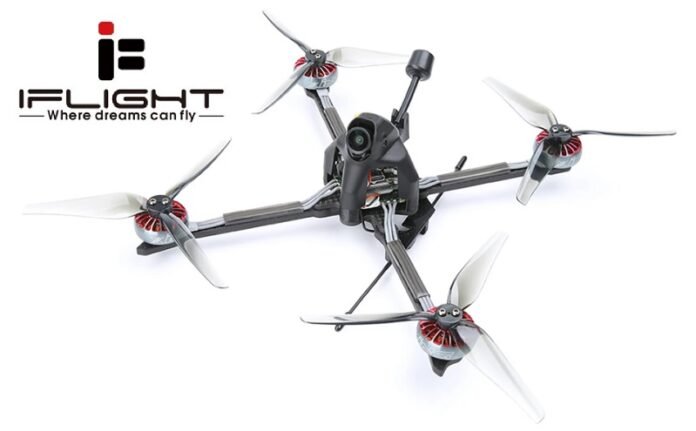 iFlight's latest 5-inch FPV racing drone features Toothpick style lightweight design. The iFlight TP X5 HD has two power options. While 4S version comes equipped with Xing 2005 2550kv motors, the 6S edition with 1900KV motors. Both variants have NAZGUL 5030 3-leaf propellers. The Beast F7 AIO flight tower is installed on the center of the 214mm wheelbase carbon fiber...