Holybro's new Kopis MINI racing drone was specially designed for DJI's digital FPV system and it follows the design of the older Kopis 2. It is available with or without on-board DJI Air Unit. The price difference between the two versions is about $US150. By default, its versatile Kakute F7 HDV flight controller comes with BetaFlight firmware, but it can...
The Tinyhawk II Race is a micro outdoor racing drone with incredible speed and power for a quadcopter in its class. The increased performance was achieved by giving up to the Whoop style blade protectors. Its TH1103 type 7500KV brushless motors are matched with Avan Blur 2 inch propellers. Emax opted for an all-In-one F4 flight controller with built-in 5A...
Like the ToySky CSJ S162, the Teng KF609 is also a cheap toy grade Mavic Mini clone with brushed motors. It features similar size, weight and design like the much expensive genuine DJI drone. According to your budget you can opt for on-board 720P or 4K camera. The price difference between the two versions is about $10. While with folded...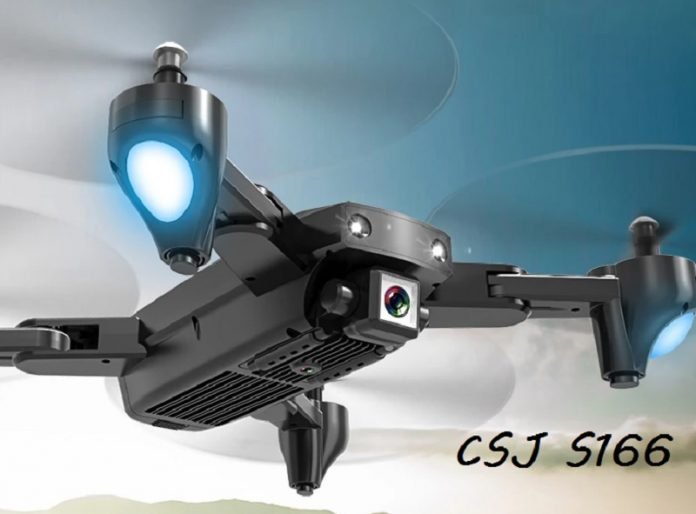 Weighting just 202 grams, featuring on-board 4K camera and foldable design you could believe that the CSJ S166 is a great and affordable Mavic Mini alternative. The biggest advantage of this drone is the brushed motors which are less reliable than the MINI's brushless motors. The CSJ S166 is available with 3 type of on-board cameras. Two versions are featuring...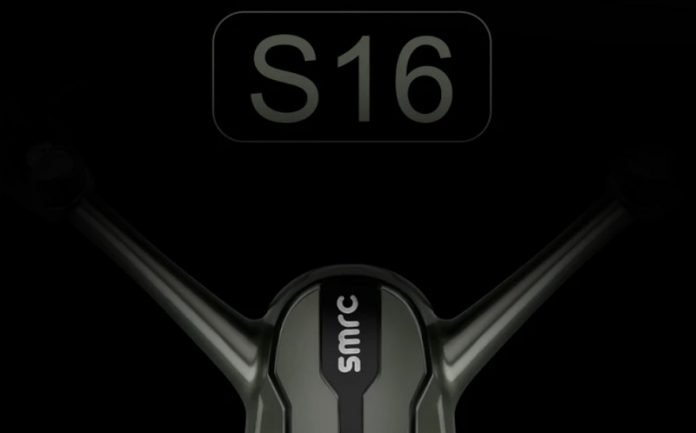 The SMRC S16 was announced in two versions. While the cheaper edition with Optical Flow positioning has about 100 meters control range, the more versatile GPS enabled model has up to 300 flight range. For the extra 21 bucks, the GPS edition also bring fail-safe auto return to home feature. Both variants features around 16 minutes flight time, barometric...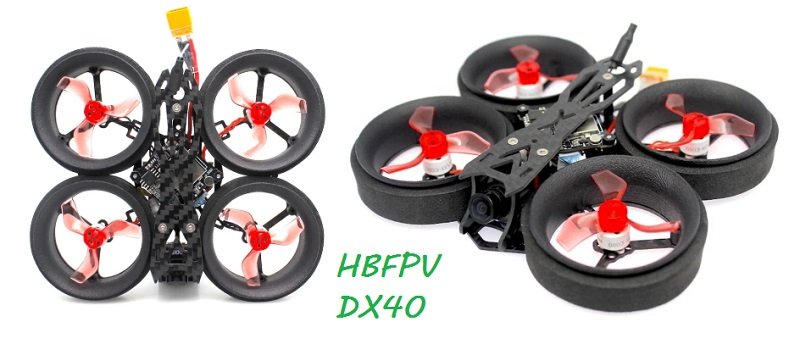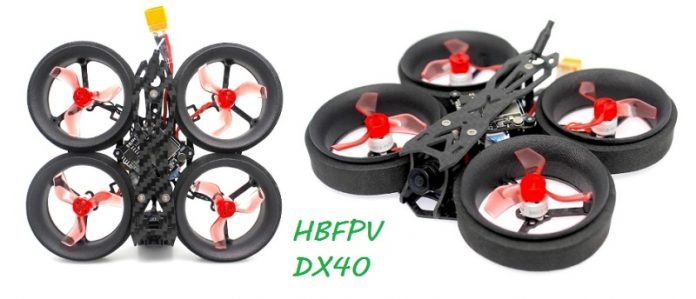 The HBFPV DX40 features lightweight 92 mm size carbon fiber frame with large ducted blade protectors. The propulsion system is achieved by using four powerful SE0803 brush-less motors with 3-blade propellers. Its highly integrated HBFPV AF412 flight controller comes with integrated 12A ESC. According to your existing remote controller you can opt to purchase the HBFPV DX40 drone in bundle...
Maybe it's just a coincidence, but Diatone's latest FPV drone is named like one of their SEO assistant. Tina is a very pleasant presence on social media platforms (Instagram and Facebook). In order to allow safe indoor flights, the Diatone Hey Tina Whoop163 features caged blade protectors. Diatone offers their new Whoop163 drone with two power options and 5 different...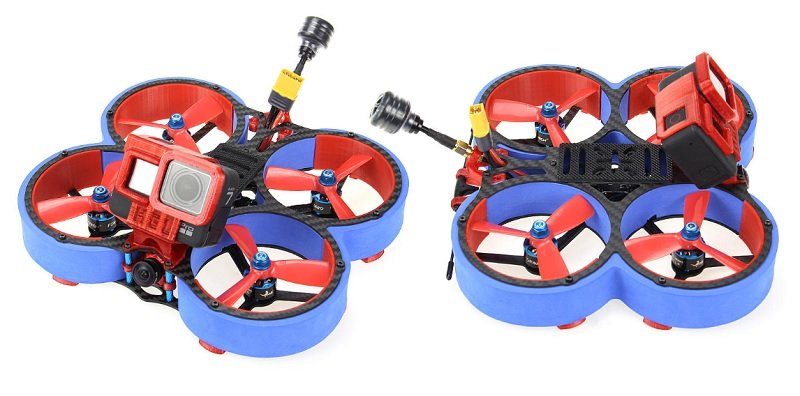 Like most CineWhoops, the HGLRC Veyron is also build on a 3 inch frame with large ducted blade protectors. This design approach allows you to capture super smooth cinematic footage. Another advantage of the Whoop protectors is that you can fly around people relatively safely. HGLRC announced the Veyron 3" with two power options. While the 4S version comes with...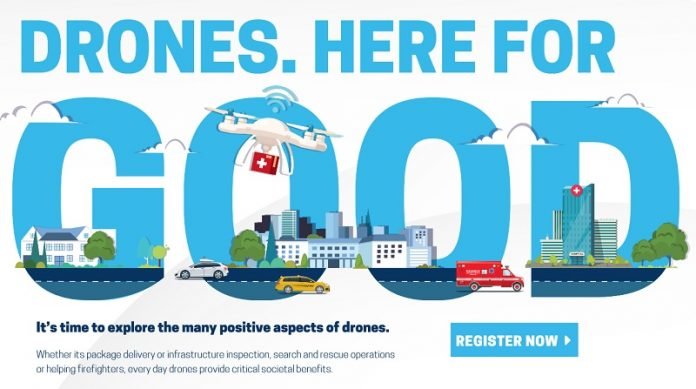 FAA (Federal Aviation Administration) and AUVSI (Association for Unmanned Vehicle Systems International) will organize the 5th Annual FAA Unmanned Aircraft Systems (UAS) Symposium on June 16-18, 2020, at the Baltimore Convention Center. The Symposium will bring together representatives from the FAA, other government agencies, industry, and academia. The presenters and panelists will discuss the latest information and advancements related to...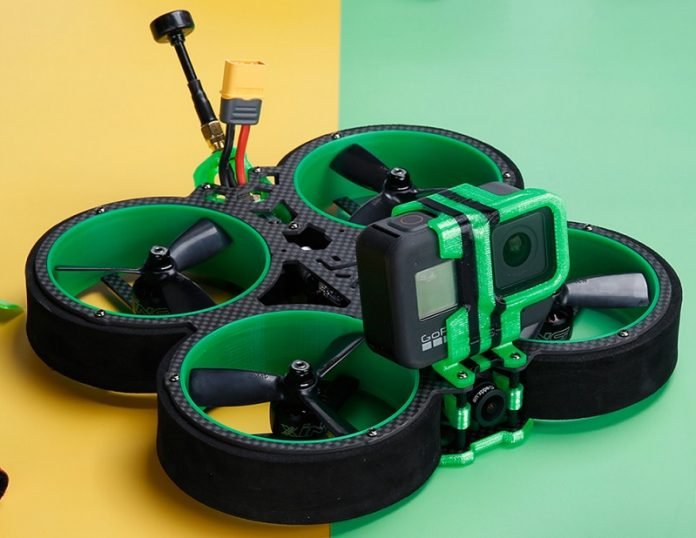 Similar to the iFlight BumbleBee, the newly announced iFlight Green Hornet also features Whop style large blade protectors and GoPro camera mount. Frankly, apparently the only visual difference between these two CineWhoops is that one is yellow and the other one green. The iFlight Hornet 3" is made for everyone, you can fly it indoor or in the park. Made...