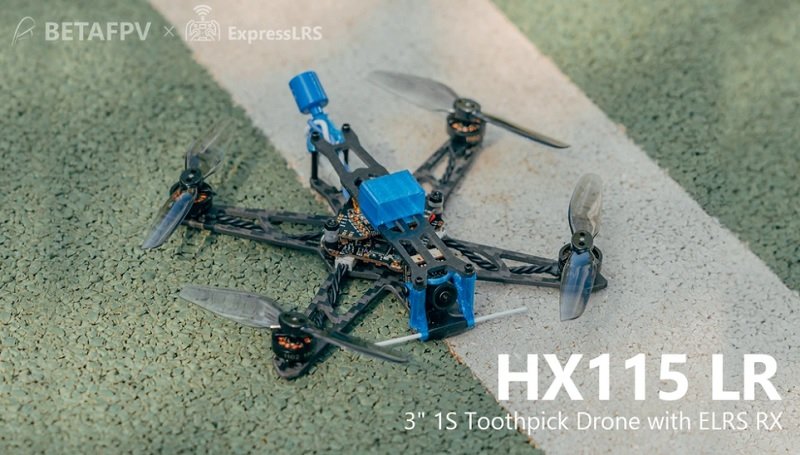 BetaFPV's new long-range FPV drone comes equipped with its latest ELRS Series radio system. The HX115 LR is an ultra-light toothpick style 3" quadcopter built on a 126mm size frame. It adopts a single board AIO solution with an integrated F4 flight controller, 12 ESC and ExpressLRS 2.4G receiver. By default, it comes with a 1S LIPO bay (450mAh),...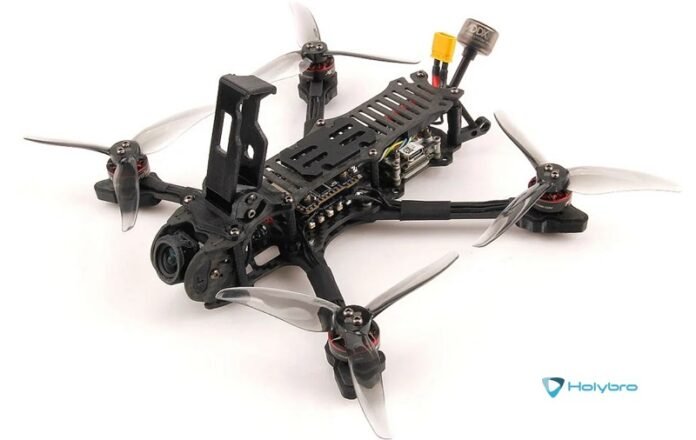 Holybro's new 4-inch Kopis Freestyle drone is available with two types of FPV systems. While the analogue editions come equipped Foxeer Micro Razer camera and Atlatl HV Micro 800mW 5.8GHz VTX, the digital version with Caddx Nebula NANO system. It is built on a 180 size two-layer carbon fibre frame. Without a battery weighs less than 180 grams. Its...
The SJRC F7 adopts a completely different design from any other drone features in our drone news section. Somehow mixes the design of a Phantom and a Mavic drone. It has folding arms but also high landing gears. Its 3-axis 4K gimbal camera also looks pretty weird these days. Besides the unique look, the SJRC F7 promises up to a...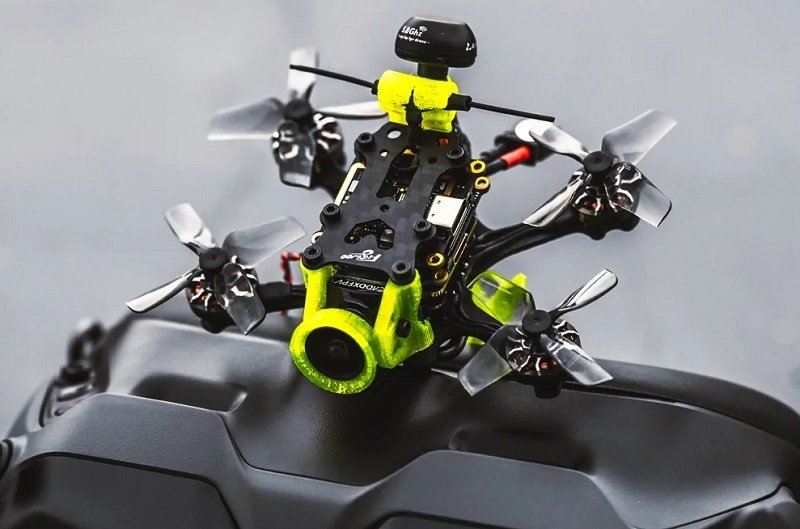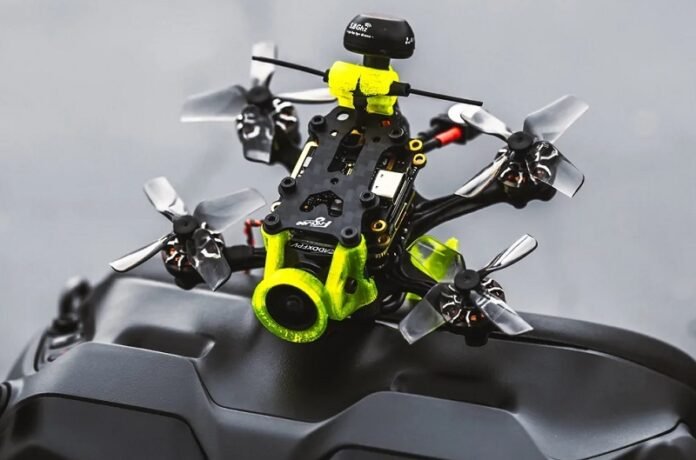 The Flywoo Firefly Baby Quad is probably the smallest and lightest FPV drone equipped with a DJI-compatible HD digital video transmission solution. This cuttie weighs just 59 grams and has a wheelbase of 80mm. It comes equipped with the second-generation (V2) Caddx Vista Nebula Nano kit. Pilots can choose 25mW/200mW/500mW/ 700mW from DJI FPV Goggles V2 settings. Its tiny ROBO...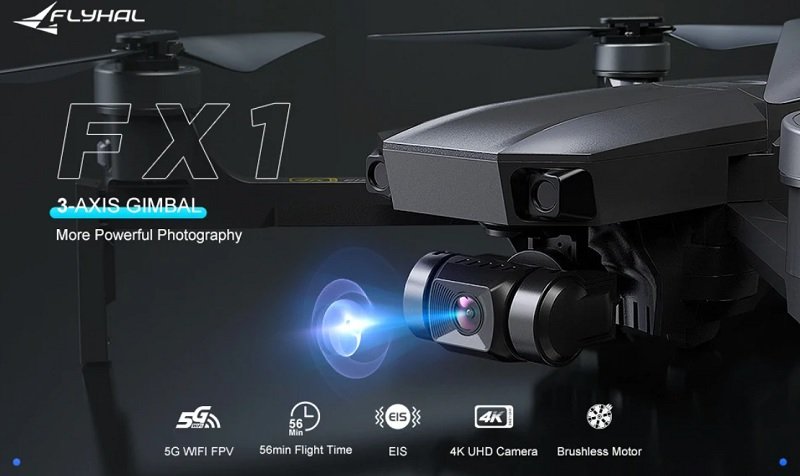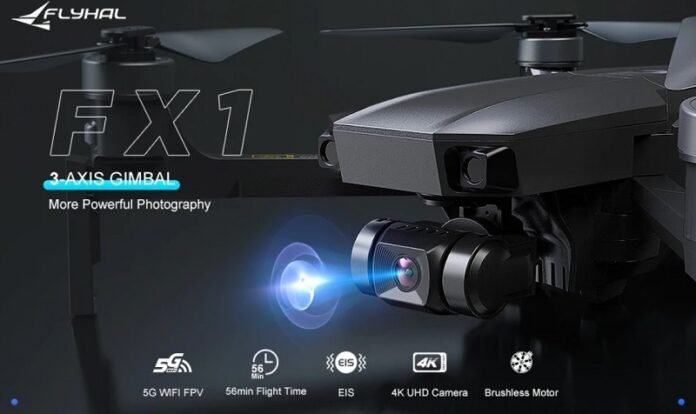 Apparently, the FLYHAL FX1 is a 1:1 copy of the MJX B16 PRO drone which we reviewed last month. It adopts the same folding design and specifications. Even the remote controller looks theme. Re-branding is not a new concept on the drone market, many other models are sold under multiple brandproduct names. FLYHAL FX1 drone comes with an EIS-enabled 4K...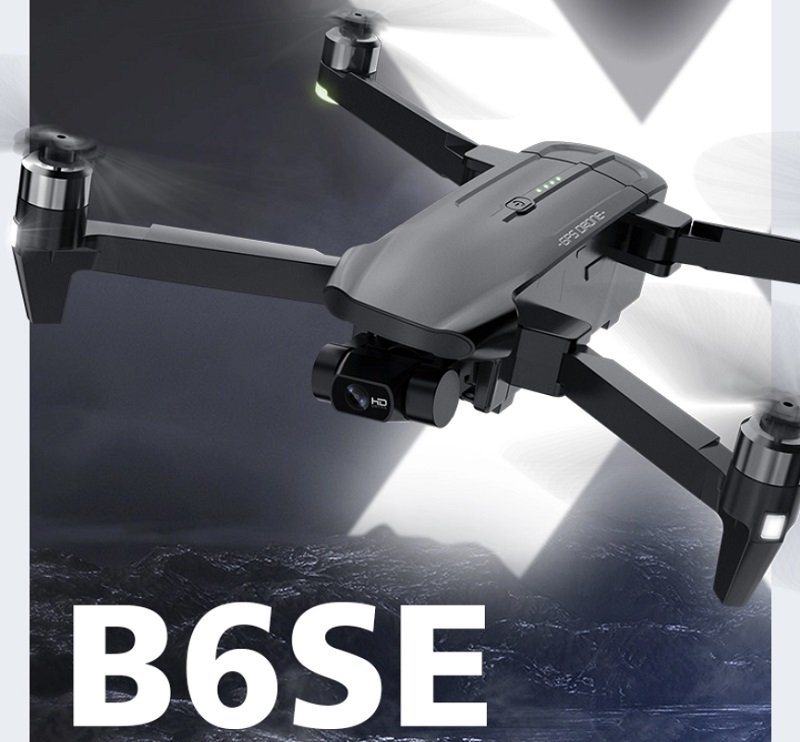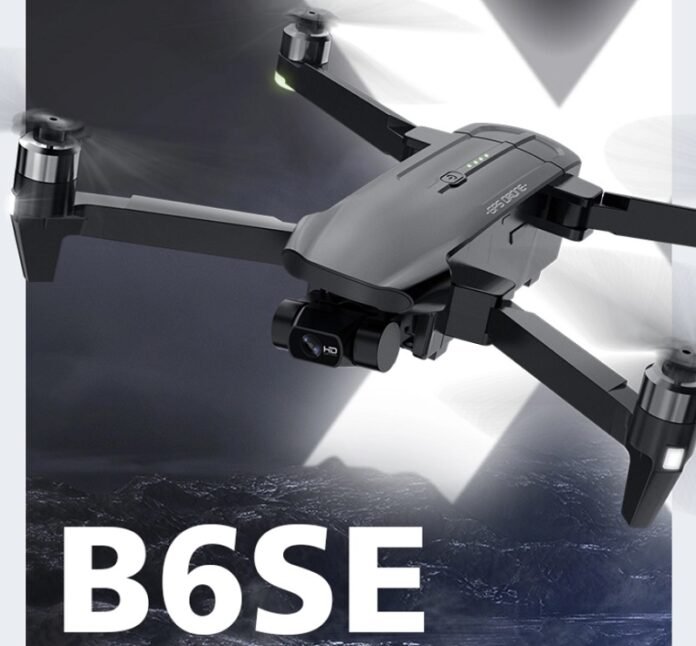 While the BEYONDSKY B6SE has a completely different design than the MJX B16 Pro, it has almost identical features. It also comes with a 4K EIS camera installed on a 3-axis gimbal, similar battery life, range, and smart flight modes. Furthermore, its transmitter has an identical status screen. With folded arms measures 19x10x7cm. The modular battery is loaded from the...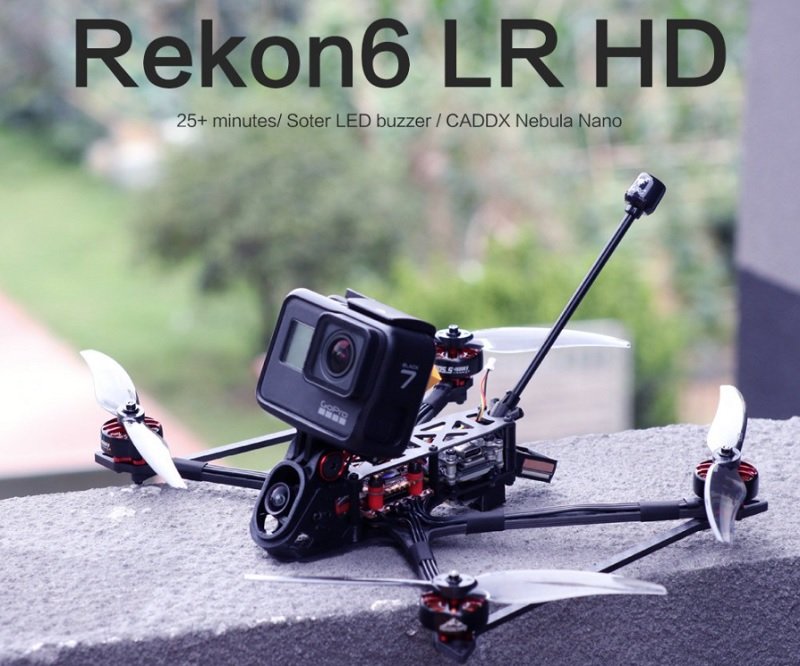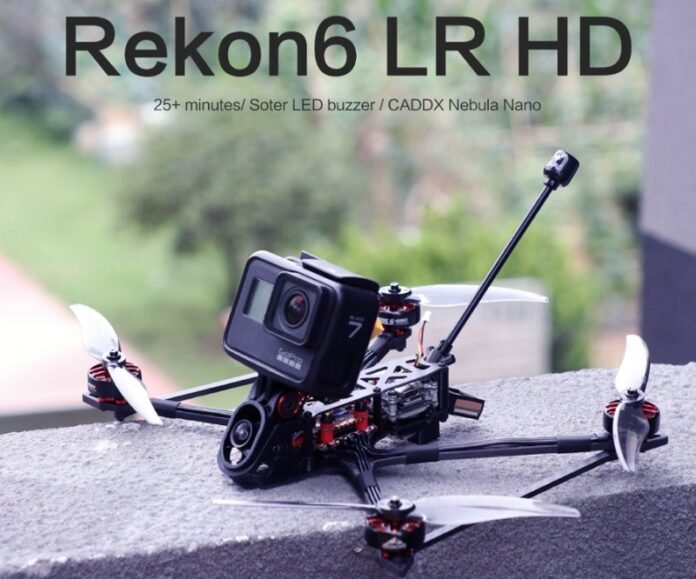 A few months ago, HGLRC contacted me regarding the possibility tor review their upcoming Rekon 6 HD long-range drone. At that time I didn't own a compatible DJI FPV Goggles V2 so I turned down their offer respectfully. In addition to Caddx Nebula Nano camera, it can be equipped with a GoPro, SMO 4K, or Insta360 GO 2 camera. The...
AxisFlying just released their first drone, an 8 motor CineWhoop. The AirForce PRO-X8 looks like two drones glued one to each other. This approach provides impressive lifting power for a 2.5" drone, but it has a weight too. Without a battery weighs more than 250 grams. The specs are nothing mention about some kind of fail-safe redundancy, I mean...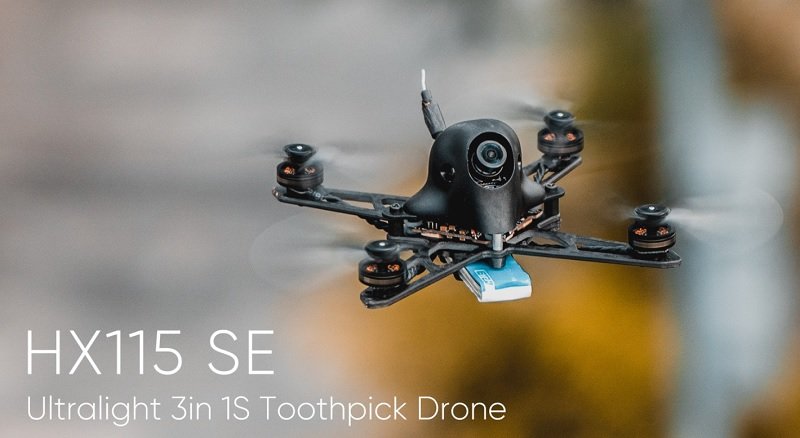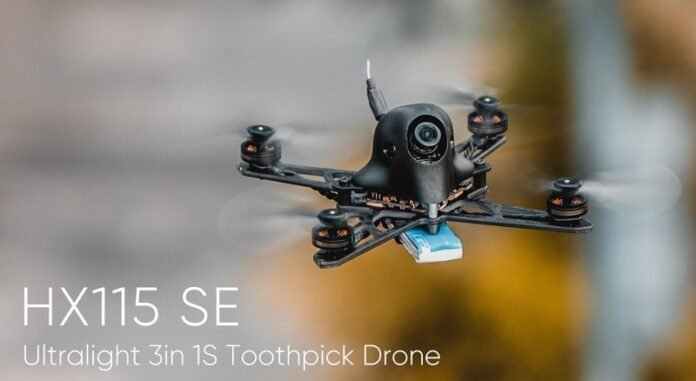 The second generation of BetaFPV HX115 SE has about half the weight of its predecessor (39g vs 75g). Toothpick-style drones are super-light, but powerful FPV drones meant for serious acro outside, in limited spaces, where larger drones would be clumsy. It is slightly smaller with a wheelbase of just 115mm than the recently reviewed HGLRC Petrel 120X. It also has...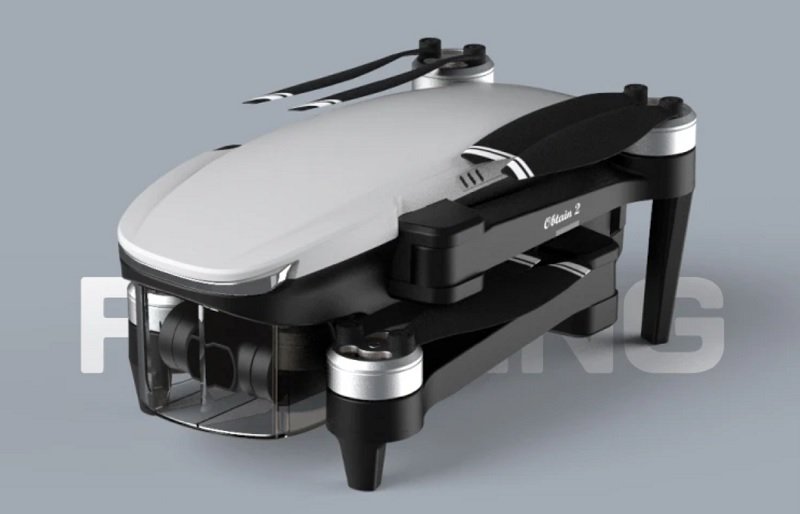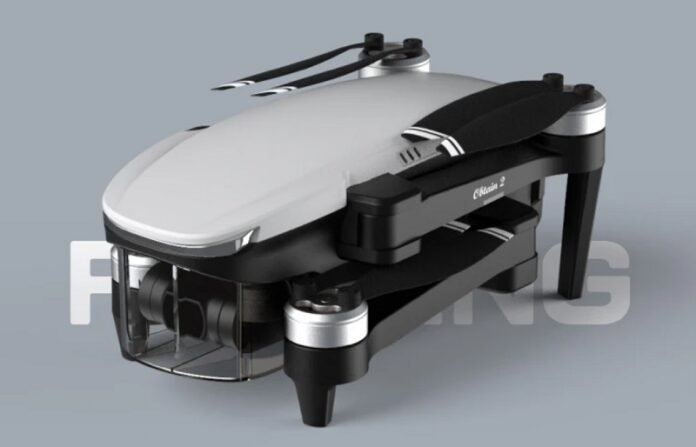 C-Fly has two main product lines, Faith and Obtain. Both share similar features but a different design. Apparently, the biggest upgrade of the second-generation C-Fly OBTAIN 2 is the DJI-like QuickShot create modes. In addition to the Rocket, Dronie, Helix, Circle, and Boomerang also features Follow me and Flight route intelligent flight modes. In terms of flight performance, the OBTAIN...