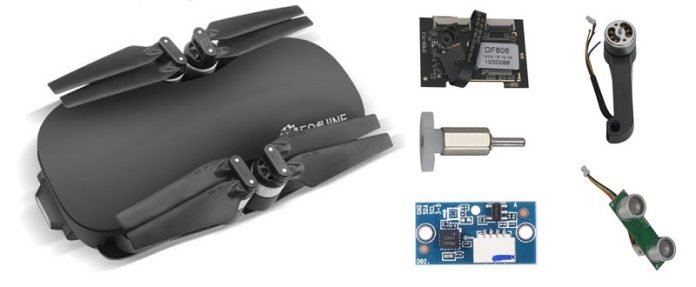 Since its announcement, the Eachine EX4 became one of the most popular Mavic Mini alternatives. It features foldable design, stabilized 4K camera and brushless motors for a friendly price tag. The biggest problem with drones from unknown brands is the lack of spare parts and customer support. Luckily, Eachine provides repair spares for most of their drones and the EX4 is no exception on this matter.
Unfortunately, crashes are inevitable, especially for newbie pilots. If you're lucky, you will need only camera or propeller replacement, but if it will not take-off anymore or the frame is into pieces, you will have 3 options: throw it in the garbage, send it to an authorized repair center or try to repair it yourself.
Sponosored AD

Where to find Eachine EX4 replacement parts?
Crashed your EX4 drone and broke an arm off? Camera doesn't work anymore? Damaged the main shell or doesn't take-off anymore? Here are the most common spare parts and where to find them:
In case you lost or broke your EX4 transmitter, no problem, you can find a spare one here for $61.99. The 4 channel remote controller comes with charging cable and up to 1200 meters range.