At first sight, the Airbot TD215 is a great combination of high-end electronics and robust carbon fiber frame. Featuring Omnibus F4 flight controller, it can be configured with multiple flight modes. Whatever you are a hobbyist pilot or advanced one, you will find the flight mode which fits you better.
One of the most fun feature of Airbot TD215 drone is the FPV live video transmission. The Caddx Turbo EOS camera is paired with a VS600 5.8G VTX.
Airbot TD215 drone core features
215mm sized carbon fiber frame with ultra-light design (4mm arms);
Airbot OMNIBUS F4 V6 flight controller;
Mrs. Copper 2306-2700KV brushless motors;
TYPHOON 32 V2 4-in-n ESC;
Caddx Turbo EOS2 FPV camera;
VS600 5.8G VTX developed by FrSky;
Extra capacitor for stable power.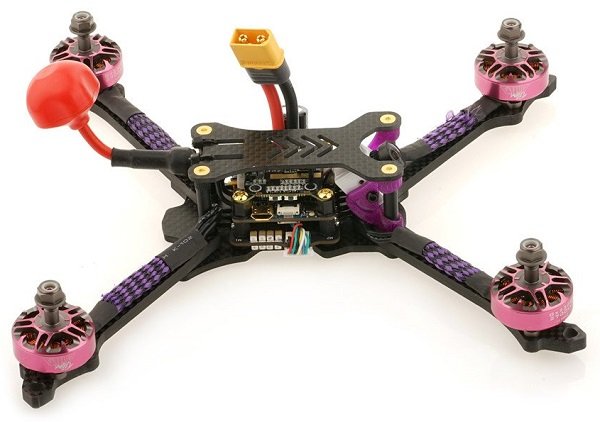 Needed to Complete
Being sold as PNP package, you will need few things in order to be ready for take-off. Besides flight battery and charger, you will additionally need a radio receiver and a compatible remote controller. The Airbot TD215 comes with XT battery connector. While most of the electronics are 3~6S rated, the motors are only 3~4S.