Why buy two FPV gears when you can have both for the price of one? The FXT VIPER is a convertible FPV display, it can easily be used as FPV monitor or as FPV goggles. In order to allow excellent signal reception, FXT VIPER features integrated 5.8G diversity receiver. You want to record the journey of your FPV flights? No problem! It has built-in DVR. Furthermore, you also get a nice transportation/storage bag.
Among the many FPV goggles which we reviewed, only a few could be used with eyeglasses. The FXT VIPER's unique design allows to be conveniently used together with almost any type of glasses.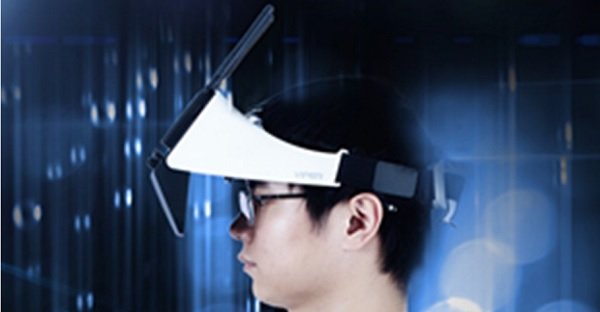 The FXT VIPER's 5″ LCD screen includes all the electronic parts, allowing standalone usage. It also has AV in/out and HDMI input for external video sources.
FXT VIPER core features & main specs
Convertible 2-in-1 design (FPV goggles or FPV monitor);
Integrated reflector;
5.8G diversity receiver;
Channel auto-scan;
Built-in DVR (video recorder);
1.9 Magnification;
63mm IPD;
Up to 45 degree FOV:
HDMI video input;
AV In/Out;

Can be used with glasses

.
FXT Viper package content
FPV Goggles frame;
5″ FPV monitor;
2 pieces of rubber ducky antennas;
Charging cable;
AV cable
External power cable (XT60);
Storage bag;