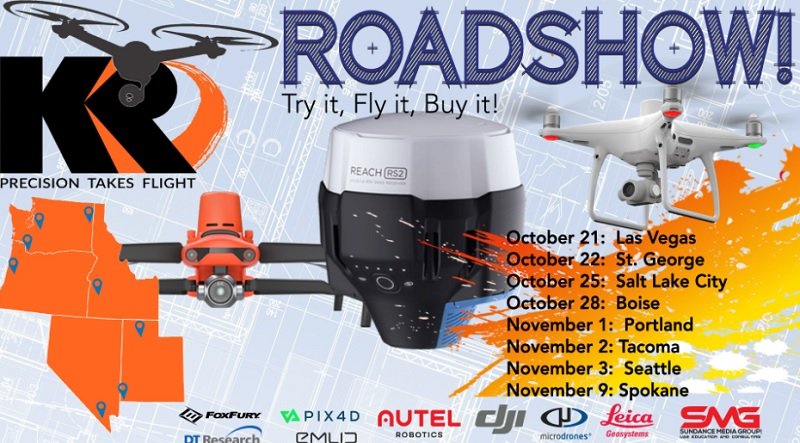 Kuker-Ranken brings the biggest drone brands at their Roadshow. You will be able to try, fly and buy your desired drone at 8 locations across the US.
To start off the day, the KR team will present an in-classroom workshop showcasing a number of drone technologies, including hardware, software, accessories, and training. The presentation will include a high-level overview of workflows and how drone technology is changing the way the GIS industry is capturing data.
Then the event will move outdoor to see the workflow in action. The KR team, along with participating vendors, will walk attendees through each step of the process. LIVE. If you've never flown a drone before, this is a great opportunity to try it out! They'll showcase the full turn-key solution from the aircraft, accessories, and software for processing data.
Kuker-Ranken Drone Roadshow Dates and Locations
Oct. 21, 2021 – Las Vegas, NV
Oct. 22, 2021 – St. George, UT
Oct. 25, 2021 – Salt Lake City, UT
Oct. 28, 2021 – Boise, ID
Nov. 1, 2021 – Portland, OR
Nov. 2, 2021 – Tacoma, WA
Nov. 3, 2021 – Seattle, WA
Nov. 9, 2021 – Spokane, WA
Register for the event here. Included in your registration is access to Roadshow promotions, vendor handouts, and entry into a draw to win an 8K drone!