To be honest, firstly I wanted to say pass for Heimvision's proposal regarding the possibility to test and review their products. I considered that...
The Caddx Nebula Nano camera was specially designed to work with the Caddx VISTA HD VTX and DJI FPV Air Unit. Thanks to its...
While we all are worried about the evolution of the Covid-19 pandemic, DJI is preparing to surprise us with a new product on April...
Wee Tsai, social media representative of Xiaomi, just rumoured few photos of the upcoming FIMI X8SE 2020. The pictures show pretty nice upgrades, most...
We've spent a lot of time with the Mavic Mini - DJI's lightest drone. It is a very portable machine that is easy to...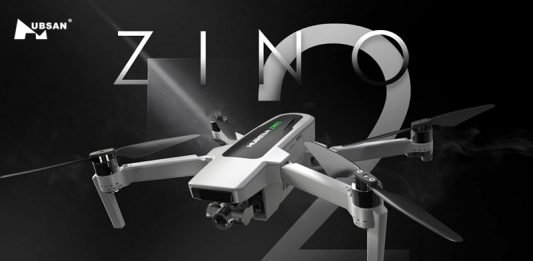 Hubsan's new drone, the Zino 2, follows the nice foldable design of its predecessor while brings some cool new features. Hubsan hasn't officially announced...
Compared to its predecessor, the upgraded Eachine LAL 5Style comes with eye catching design and starlight FPV camera. Featuring top-notch hardware, it is probably...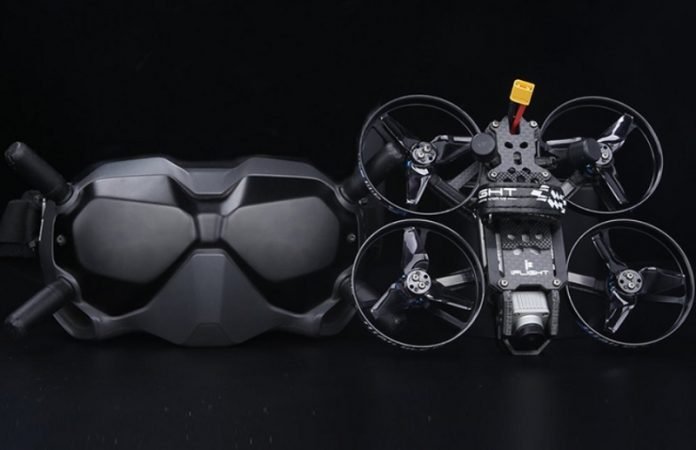 Packed in bundle with DJI FPV goggles, the iFlight TITAN DC2 HD drone is intended to provide the ultimate FPV experience. Of course, the top-notch hardware has its price, you can pre-order this new racing kwad for US$950.00 + shopping fee. The Iflight TITAN DC2-HD is build on a 122mm carbon fiber frame with 3mm thick bottom plate. The powerful...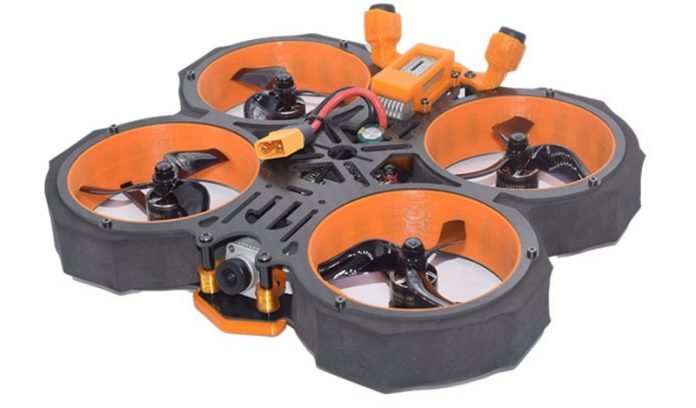 Instead of the usual horizontal orientation, AuroraRC opted to install the DJI Air Unit vertically in their new MAMFU FPV drone. This approach allows narrower fuselage and to load the memory card from top of the drone. AuroraRC MAMFU features 153 size carbon fibre frame with foam padded ducted blade protectors. At the end of each arm there is a...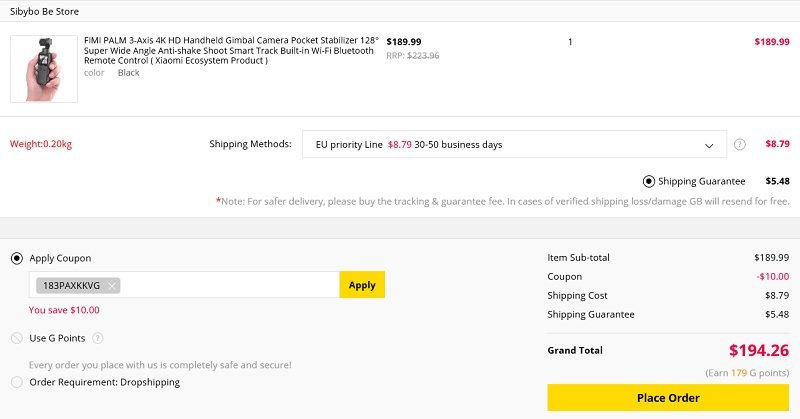 GearBest just shared trough their newsletter this "183PAXKKVG" coupon code which allows you to purchase the FIMI Palm for only $179.99 + shipping fees. It is probably the best deal for a 4K pocket gimbal. Excepting the higher frame rate (60 fps instead of 30 fps) at 4K resolution, the FIMI Palm does mainly the same things as the much...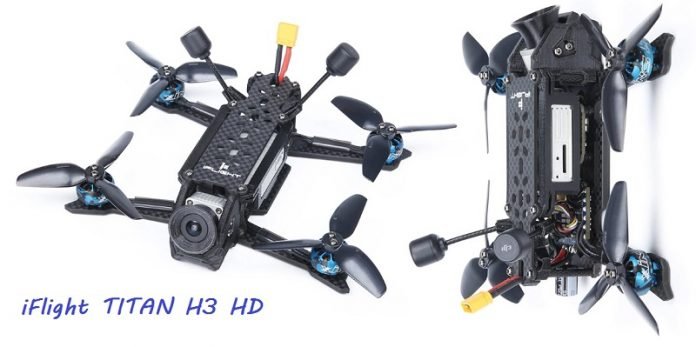 The iFlight TITAN H3 HD is build on a robust 3K carbon fiber frame with wheelbase (diagonal motor-to-motor distance) of 142 mm. At the end of each arm there is a XING 1404 tyke 4600KV motor matched with 3" propellers (3-leaf). Its SucceX-D Mini F7 flight controller comes in stack with 35A BL_S 4-in-1 ESC. According to your existing remote...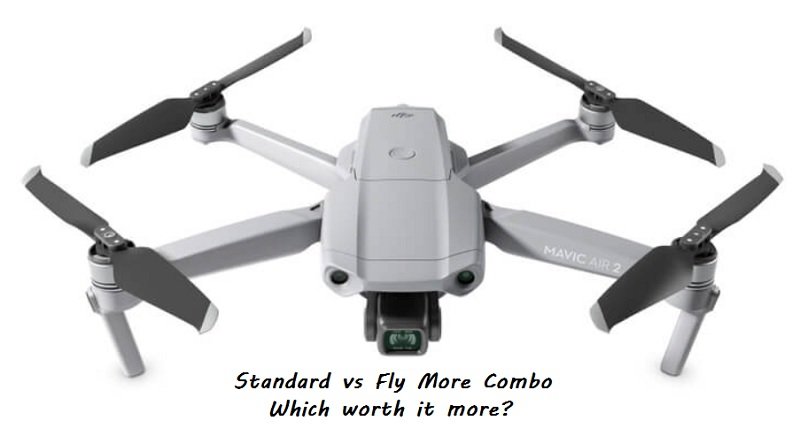 Like most DJI drones, the new Mavic Air 2 was also announced in two variants, "Standard" and "Fly More Combo". Let's find out what you get for the extra 189 bucks! Both Mavic Air 2 box options come ready-to-fly with included remote controller. As you can guess, the "Fly more combo" is dedicated for those who need extended flight time....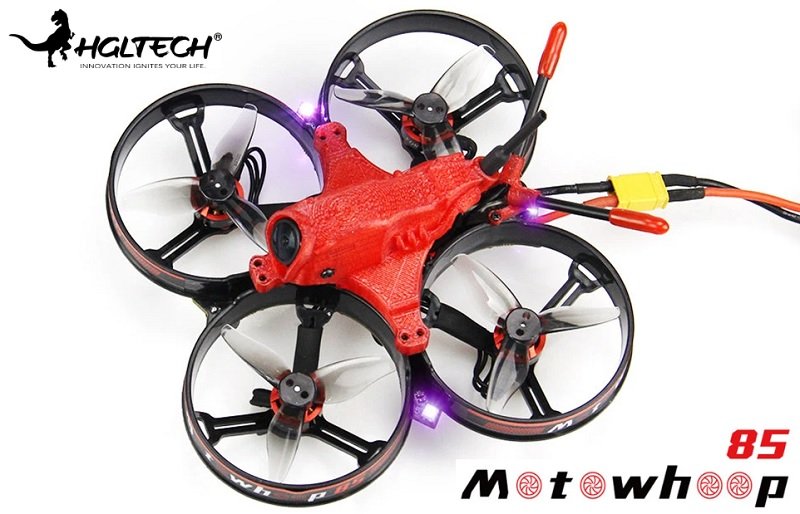 As you can see in the image bellow, the HGLRC MotoWhoop 85mm has a motorcycle alike design. Of course, it still has 4 propellers instead of two wheels :D. Like its name says, it is build on a 85mm size carbon fiber frame with large Whoop style blade protectors. Despite its small size is suitable for both indoor and outdoor...
Today, the Mavic Air 2 was officially revealed and most of the leeks and rumors proved to be true. It looks like DJI didn't manage to keep their secrets as well as in the case of previous release events. Priced for $799, is surely not the most affordable drone out there. Let's find out what good Mavic Air 2...
Funsky X1 Pro has not just the same design and features like the L109 PRO drone, but unfortunately also same price tag. These two 4K GPS drones are like two twin brothers, actually I think they are manufactured on the same production line, just at the end the product name is labelled differently. Like most drones under $200, the Funsky...
For this week, the ZD6 will be the third GPS enabled introduced in our news section drone under $100. While the ZD6-GPS with 4K camera is advertised for $84.99, the 1080P edition for only $76.99. Both, versions are available in red, black and white colors. According to the technical specs, its 2s/1000 mAh battery allows up to 18 minutes airborne...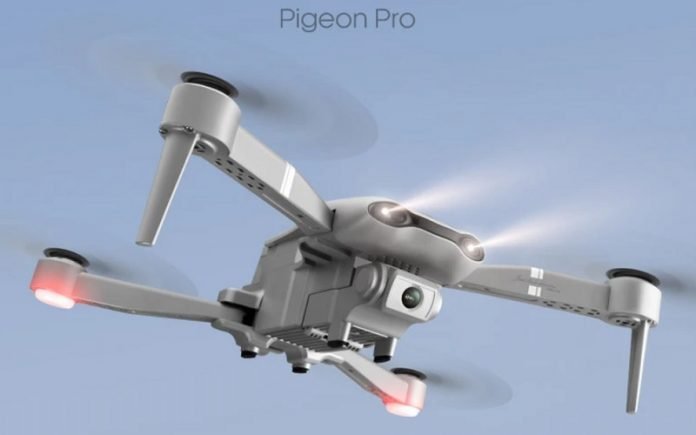 Despite the fact that are still 4 days till Mavic Air 2 official launch, first clones are ready for orders. Even the F3 Pigeon Pro follows the Air2's design in many details, it can't be considered as a real alternative! Featuring brushed motors it is only a fun toy compared to any professional grade DJI drone. In addition to the...