Without any doubt, BetaFlight is the most popular open-source flight controller firmware. It is a mature software with a great community around it. It is permanently updated and improved. The latest BetaFlight 4.4 comes with seven significant improvements and many bug fixes. Most F4 and F7 flight controllers support this firmware. Firstly, I will install the v4.4 BF firmware...
OpenSpace, the global leader in reality capture and AI-powered analytics, formally announced platform support for the Insta360 Sphere, an easy-to-install, dual 360° camera that can be attached to DJI Mavic Air 2 and Air 2S drones. Paired with OpenSpace's technology, drone capture with Sphere is easy and scalable—opening up 360° capture for a wider business audience. Sphere joins a...
In the 72nd Edition of the GOOD DESIGN® Awards, the ZHIYUN CRANE-M2 S won in the electronics category from among approximately 4,000 shortlisted entries from 52 countries. The entries were judged by a board of independent, international jurors, with awards given to products determined to have achieved the greatest design quality and innovation. GOOD DESIGN is the world's oldest and...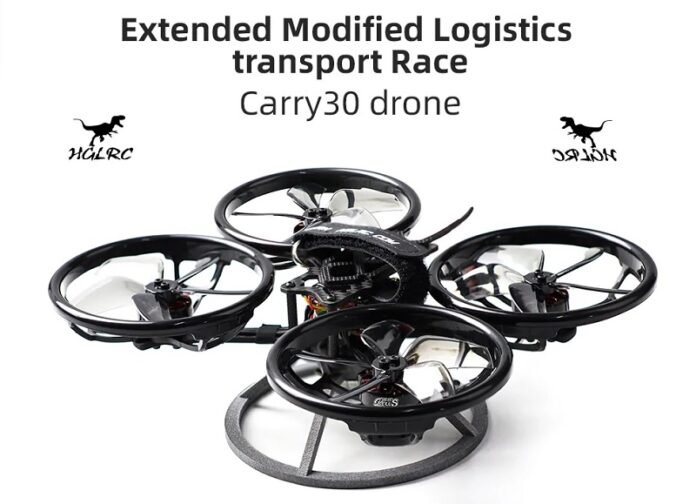 The HGLRC Carry30 is a CineWhoop-style drone with a unique feature. It has an all-in-one electromagnetic suction cup module on the belly that allows for carrying various things. This could be the drone that can recover your drone crashed on the roof of a building or a tree. Of course, having a wheelbase (diagonal motor-to-motor distance) of just 150mm...
Autel Robotics has added another drone to its Enterprise lineup, featuring four cameras, Lase range finder, a Millimeter-wave radar, and a 5D Visual sensing system (720° Obstacle Avoidance). Autel unveiled the new EVO Max 4T drone on January 05 at CES 2023. This enterprise-grade drone is aimed at professional workers rather than hobbyists. The robust-looking drone features four foldable arms...
Due to the weight regulation, everyone started to look for 250-gram class drones, but based on my experience, they have a massive problem with flight performance in windy conditions. Instead, from my first flight with the Autel EVO Lite+, I felt its mighty power. Also, featuring a big one-inch sensor, the FOV and quality of the footage is changed. Autel Robotics...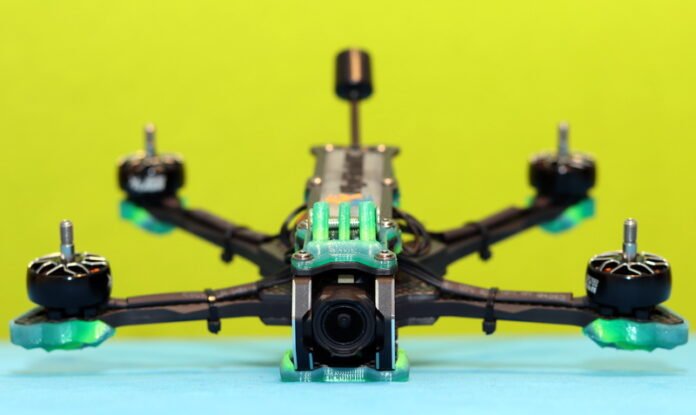 Our FlyFish-RC Volador VD5 review covers building instructions, user experience, and flight performance. With the release of the new DJI Air Unit O3, FPV hobbyists started to look for compatible frames. FlyFish-RC has four suitable frames, two 5" (True-X and Dead Cat) and two 6" (True-X and Dead Cat). I opted for the deadcat-style configuration because there are no...
Autel Robotics, one of the most popular drone brand is about to launch Christmas and New Year discount deals for the EVO Nano+ and Lite series drones, bundles, and batteries. Price cuts start at 20 percent and go up to 35%, available on a wide range of drone bundles and accessories. These deals are only available for a limited...
Over the past four years, Gudsen Moza has steadily improved upon its professional AirCross gimbal series. The mighty AirCross S continues the trend of being smaller and even more versatile. It can accommodate a wide range of camera devices and even more simultaneously. If you are tired of trying to walk around with your camera, holding it still but ending...
I know that these days everything has become more expensive, but I'm curious how many of you would pay $1000 for a transmitter just to play with an FPV drone. The FrSky Tandem XE probably targets a very selective market willing to pay a fortune for remote control. For its price, no wonder why FrSky offers the Tandem XE...