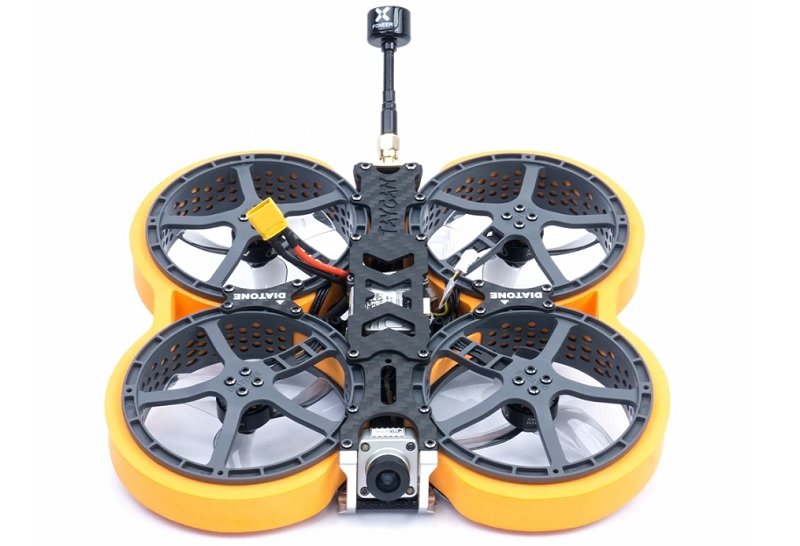 Diatone, one of the most popular FPV drone manufacturer, just announced a super-compact CineWhoop with 2.5" propellers. The Diatone Taycan 25 comes with two camera options. While the analog edition comes with Caddx Baby Ratel camera and MAMBA TX400 400mW 5.8G VTX, the digital version has DJI camera and Vista HD digital transmitter. The price difference between the two...
iFlight's new TurboBee 160RS racing FPV drone features toothpick style design. The frame has a 165mm wheelbase and scratch-X form factor. At the end of each arm, there is a XING 1404 3800KV motor matched with a 2-leaf 4" propeller. The iFlight TurboBee 160RS is based on a versatile SucceX Micro F4 F1.5 flight tower with 15A 4-in-1 ESC board....
Following the great success of the Sector132 FPV drone, HGLRC came up with a larger and even more powerful model called Sector150. Like its smaller brother, it comes with 360° blade protectors and two power options. While the Sector132 can be powered by 2S and 3S batteries, the newer Sector150 uses 4S and 6S ones. The HGLRC Sector150 comes with...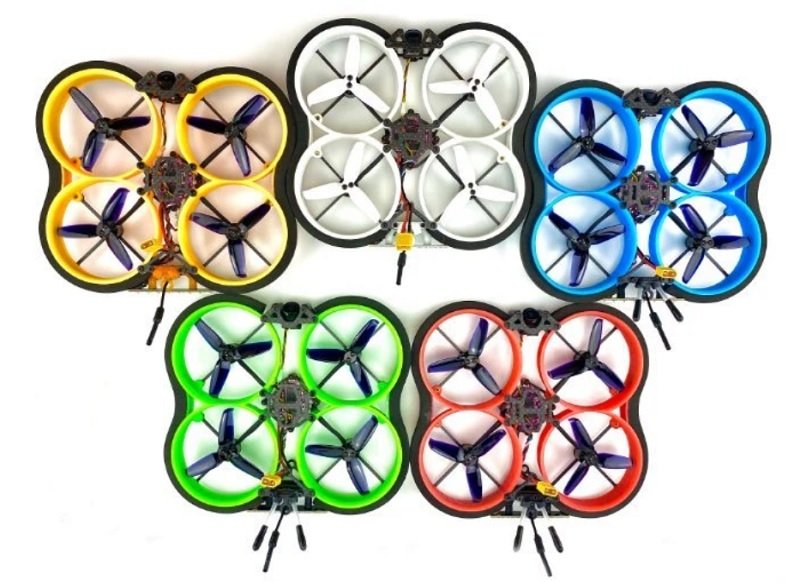 The FUS X111 is probably the first CineWhoop sold under $100. By default, it comes with Runcam Nano2 FPV camera and 200mW 5.8G analog VTX. In case you prefer DJI's HD digital video transmission, it can be also equipped with Caddx Nebula Nano Vista kit. As its name says, it is built on a 111mm size frame with large Whoop...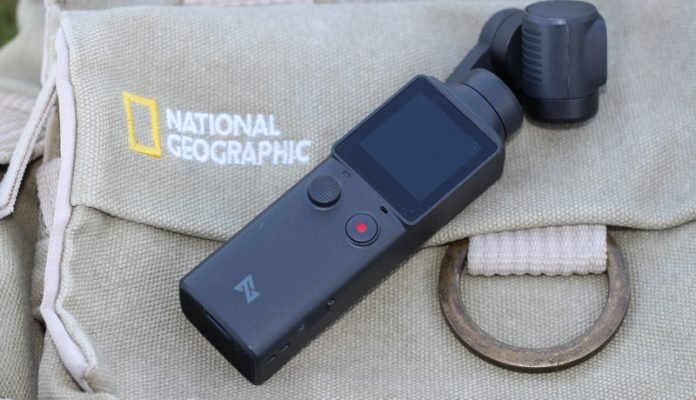 We just received this 'GB720SALE004' coupon code from GearBest which allows purchasing the FIMI Palm during their Mid-Year sale for only $159.89. This is a $40 price drop from the regular price. With a 3-axis mechanical stabilization, 1/2.3″ image sensor that can capture 4k videos, and 12-megapixel stills, this little rig is an amazing travel companion that is about the...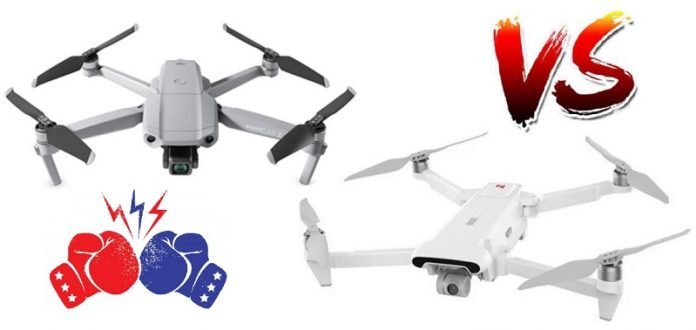 Both, Mavic Air 2 and FiMI X8 SE 2020 are relatively new drones, revealed this year. Featuring compact size with foldable arms, they are travel-friendly flying cameras. While the Air 2 weights 570 grams, the X8 SE 2020 765 grams. Xiaomi's drone is not just 200 grams heavier, but it's also a bit larger compared to its DJI contender. In...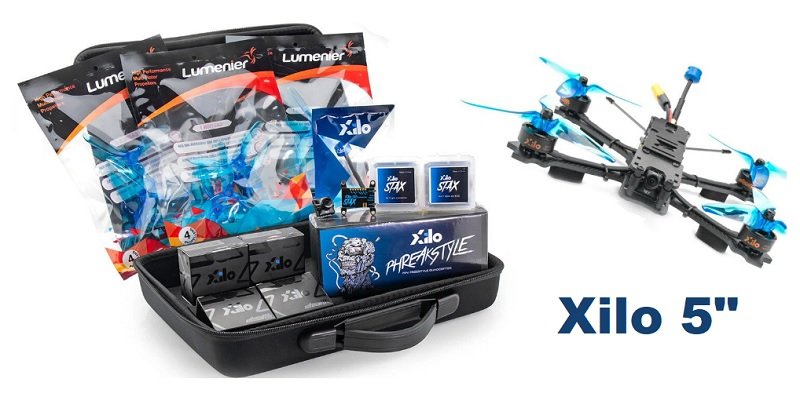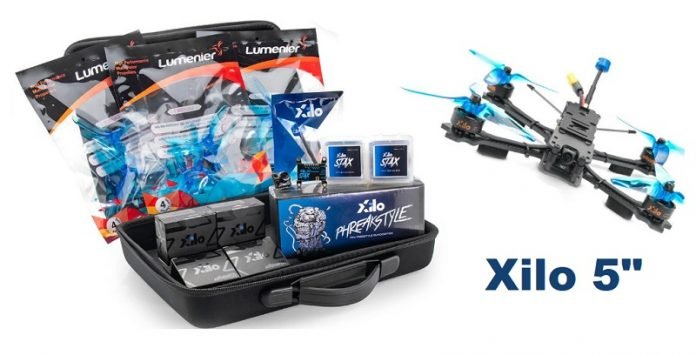 The Xilo 5" DIY KIT is the perfect beginner bundle to get you everything you need to start building your own freestyle FPV drone. It includes a frame kit, flight controller, FPV rig (camera and VTX), motors and propellers. Furthermore, there is a detailed step-by-step video guide made by Joshua Bardwell about how to build it from scratch. Like most...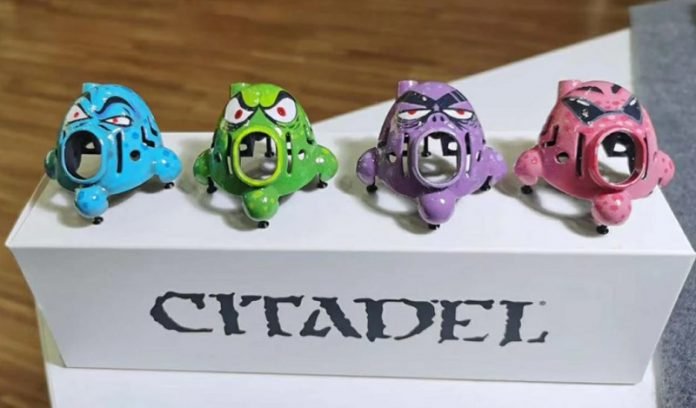 Honestly, excepting the hand-painted canopy (which can't improve flight performance, for sure), I don't see why this Stardrone Octopus FPV drone is priced so high. For US$349.00, there are many other quads with better specs. The 130mm size Diatone GTB33-SD frame is equipped with GEPRC 1105 5000KV motors and Gemfan 3016 propellers. According to the specs, with a 3S/550 mAh...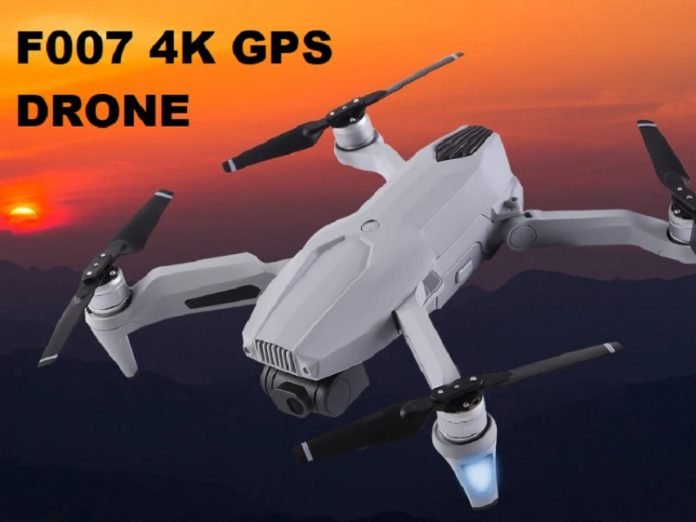 Looking for a budget Mavic Air 2 alternative? Maybe you should check this "F007" GPS enabled 4K drone. For only $113.99, it comes with some pretty nice features including space-saving foldable design. Of course, being more than five times cheaper than its DJI contender, can't provide the same flight performance and image quality. According to the advertised specs, the 2s/1500...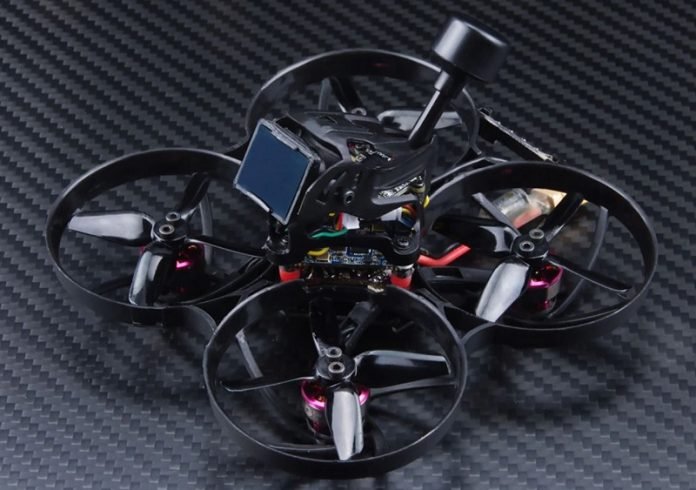 GEELANG has lots of 85mm Whoop drones, but their new Anger 85X seems to be the most well equipped. It comes with Caddx Loris 4K FPV camera, which allows on-board UHD video recording. Despite its small size, the GEELANG Anger 85X can be powered by 4s LIPO packs. According to the rumored specs, a 4S/450mAh battery will allow about...