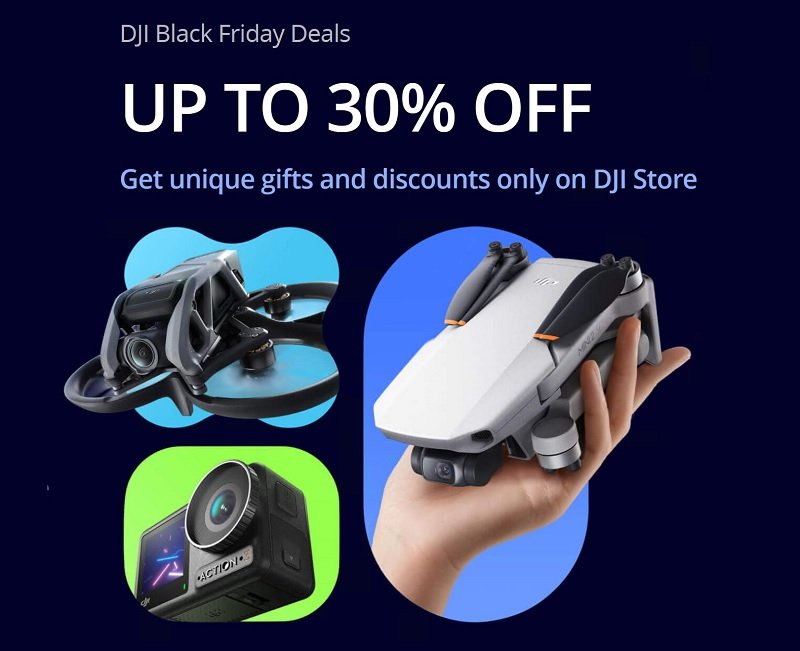 Like every Black Friday, in 2023, DJI brings some great deals for drone enthusiasts and not only. You can find both their FPV drone, three sub250g class drones, action camera, and more between the discounted products. Furthermore, you can get free premium gifts with your order. The Avata Pro-View Combo comes with a massive price drop from $1428 to $999....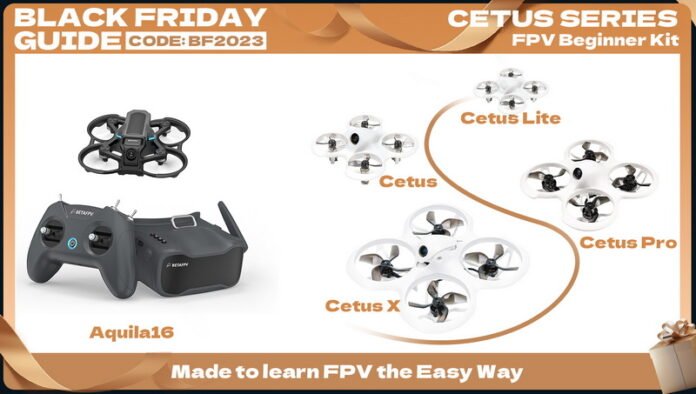 Black Friday is probably the best time of the year to buy your first FPV drone with a massive price drop. BetaFPV has some fantastic kit options available for newcomers. In addition to the discount, you can win extra coupon codes for your next order by playing Wheel of Fortune on their website. First-person view  (FPV) drones differ from camera...
This year, Black Friday brings up to 50% off ZHIYUN's professional camera and smartphone stabilization systems (gimbals), video lights, and other professional-grade video creation accessories. Whether you are a vlogger or hobbyist photographer, this is probably the best year to get your new video gear. ZHIYUN's BF sale runs from November 15 till the end of the month. Popular products...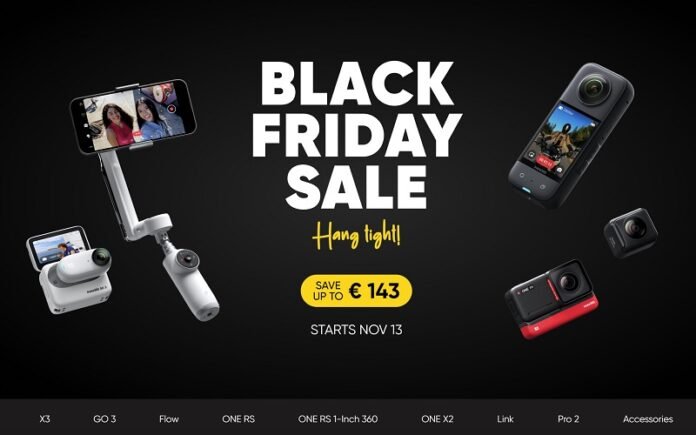 Whether it's 360° or a unique point of view, Insta360 cameras deliver excellent performance, making them the preferred choice for capturing life's breathtaking moments. If you're looking for an Insta360 camera deal, this is the best time of the year! Insta360 offers significant price drops on its most popular cameras and accessories during the Black Friday Sale festival. Plus, get...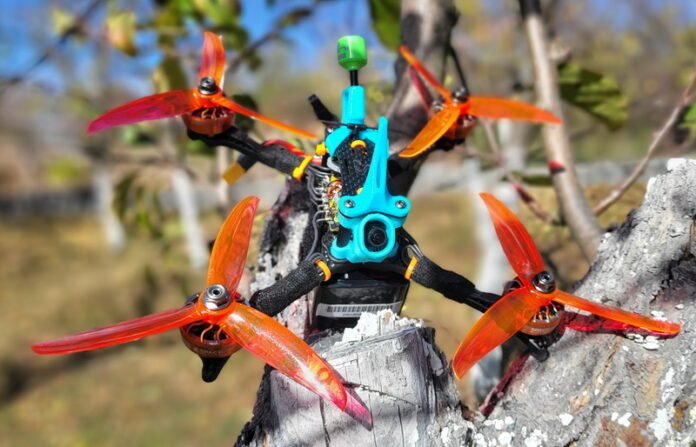 Racing frames like the Skystars Bolt5 or Foxeer Caesar prioritize light weight and aerodynamic efficiency for maximum speed and maneuverability. Their geometry is optimized to have the smallest friction in the air, and the battery is mounted underneath the frame to obtain the optimal center of gravity (COG). My review refers to the SkyStars-RC Bolt5 frame kit, but as the...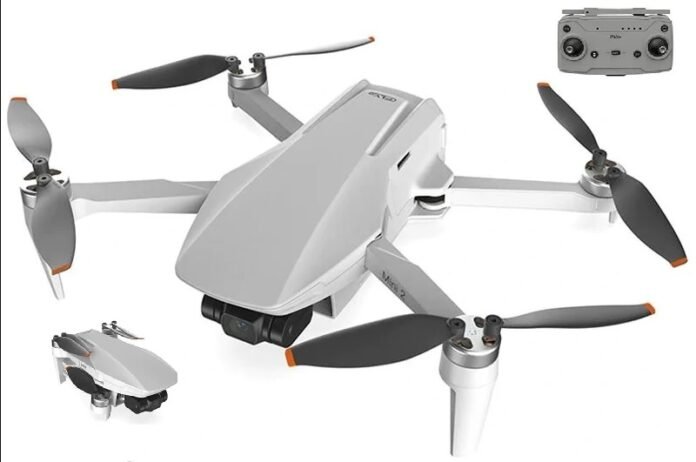 C-FLY has released the new Faith Mini 2 drone expanding its Mini series with improved features and camera. The second-generation MINI Faith is lightweight, compact, weighing less than 249 grams and features an easy-to-use design, eliminating the need for specialized training. While the original Faith Mini, reviewed this spring on FirstQuadcopter had a 4K@15fps camera, this new edition comes with...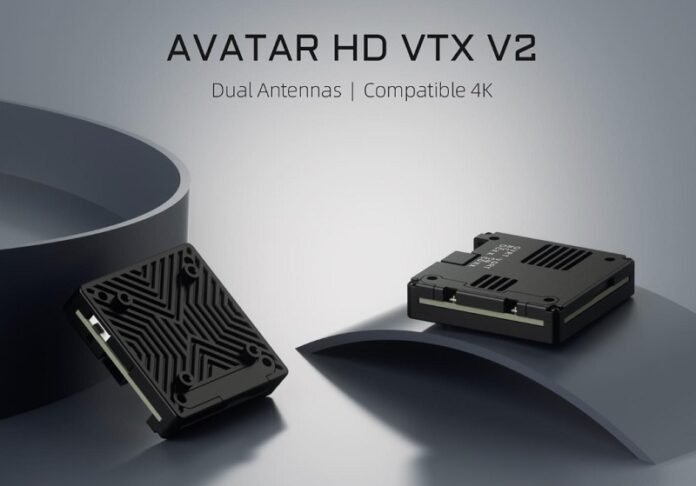 While all the Walksnail community is waiting for the new AVATAR HD V2 FPV goggles, CaddxFPV released a new VTX with dual antenna for better range and penetration. The  upgraded Walksnail Avatar HD VTX V2 has also a more "finished" design and extra 20x20mm mounting points. In addition to the FC connector, it has spare soldering pads. The bind...
The second generation HDZero Freestyle V2 digital FPV transmission is optimized for 3.5" and 5" FPV drones and consists of VTX, camera, and antenna. While it has only a 20x20mm mounting pattern it has up to 1W broadcast power. Divimath's HDZero V2 VTX kit is paired with a RunCam Nano 90 camera that offers four resolution modes: 720p60, 1080p30, 540p60,...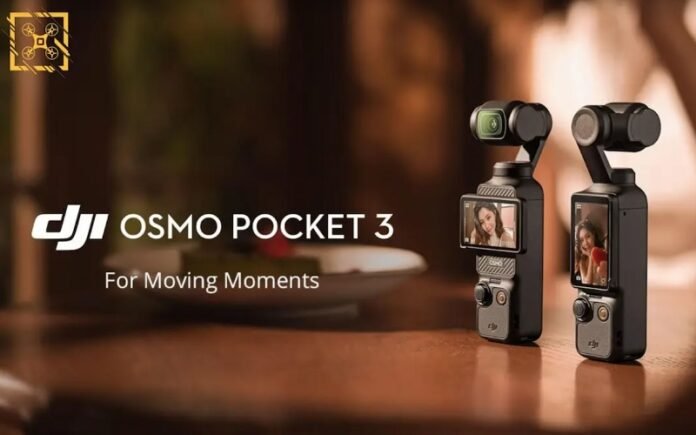 The Pocket 3 is drone-maker DJI's upcoming pocket-stabilized 4K vlogging camera and comes with a rotative large screen for vertical and horizontal shooting modes. The third generation has also a bigger 1-inch CMOS sensor for improved low-light performance. By comparison, the original Osmo Pocket (v1) had a 1/2.3" and the second-generation OP (v2) 1/1.7" one. Quadro_News (Igor Bogdanov) via Twitter/X...
When I show my 3D-printed objects to friends, the most common question is, "How much does the filament cost?" SUNLU is known for its affordable 3D printing materials. In this review, we tested their PLA and PLA+ filaments. To check the quality and usability, I printed various things that I needed in the house. PLA (Polylactic Acid) and PLA+ (also...