DJI reviews, news, comparisons, and alternatives
I'm sure that everyone has already seen these leaked photos of the upcoming DJI FPV drone. The images show DJI's first FPV drone sold...
Caddx new ultra-light FPV camera weighs just 16 grams and it is capable of recording 4K videos with up to 60 frames per second....
The Foxeer T-Rex Micro is a new CMOS FPV camera that features Super-WDR, Ultra-low latency of just 6ms, and 1500TVL resolution. The camera's low-light...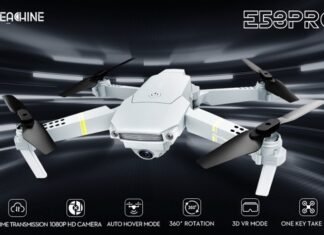 In 2017, the original Eachine E58 Emotion was considered the best entry-level drone under $50. Now, after 3 years, Eachine announced the 'upgraded' E58...
The GEPRC Crown is a CineWhoop style 3" FPV drone available with analog and digital video transmission systems. While the analog edition is equipped...
Priced for only $89, the 4DRC F9 Pro drone is the cheapest GPS-enabled Mavic Mini alternative with brushless motors, intelligent flight modes, and a...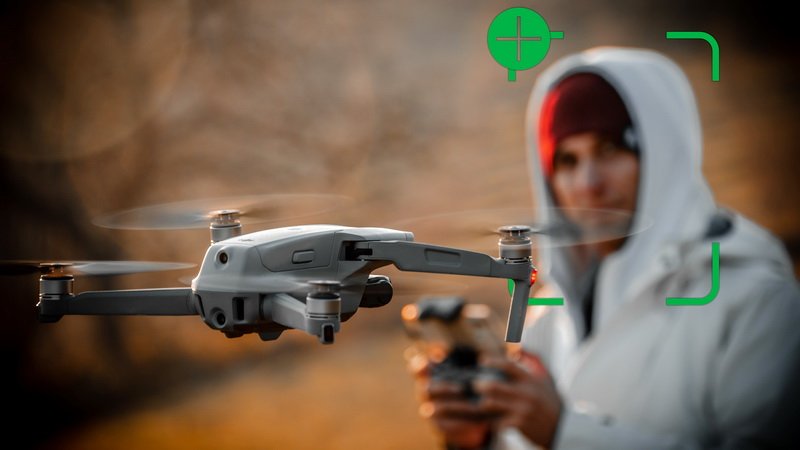 Getting smooth and cinematic shots haven't been easier on a drone. Today we're gonna test all the active tracks and quick shots of the DJI Mavic Air 2 drone. These creative modes allow taking incredible videos even by totally newbie pilots. These automated flight modes were firstly introduced by DJI with the first generation of Mavic drones. Mavic Air 2 ActiveTrack...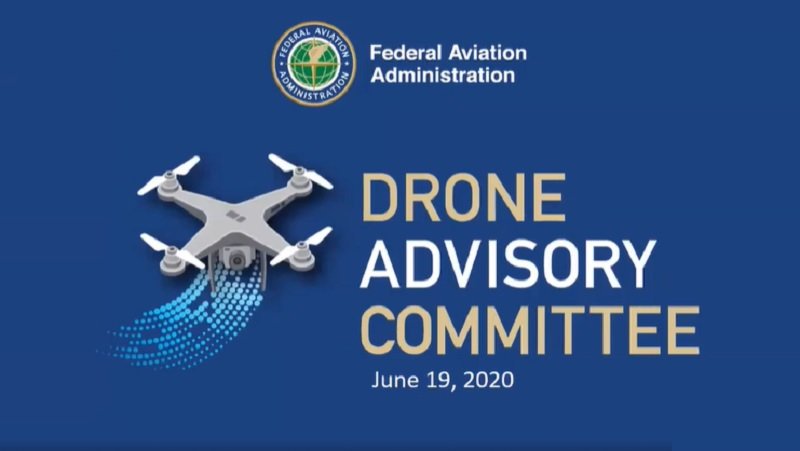 U.S. Department of Transportation Secretary Elaine L. Chao today announced new appointments to the Federal Aviation Administration's (FAA) Drone Advisory Committee or DAC. "The Drone Advisory Committee is key to helping the FAA keep pace with innovation while protecting safety," said the U.S. Transportation Secretary Elaine L. Chao. Members are executives who represent a variety of unmanned aircraft systems (UAS) interests,...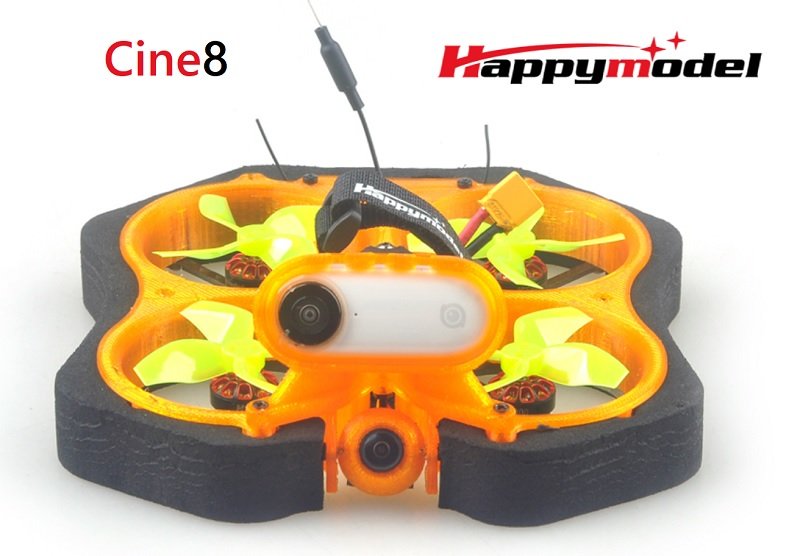 Happymodel's Cine8 DIY kit includes all the parts needed to build your own CineWhoop style FPV drone. The box contains an 85mm size carbon fiber frame, 3D printed Whoop blade protectors, AIO F4 flight controller, FPV camera, VTX, and motors. Happymodel also includes a TPU Insta360 GO camera mount and a Tattu 3s/450mAh battery. According to your existing transmitter, you...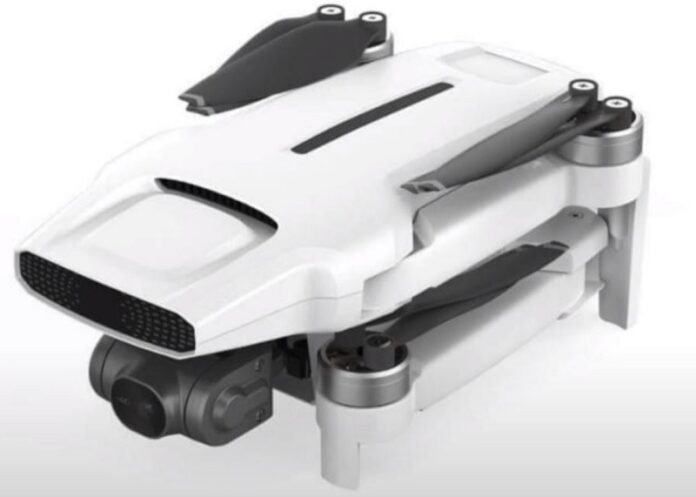 Starting with December 28, a new drone APP, named FIMI NAVI MINI, is available on the Goggle play store. This application was the first clue that predicts a new Xiaomi drone is coming in 2021. Shortly, new rumors appeared about the upcoming FiMI Mini drone, including a photo of it. According to the leaked specs, its design looks very...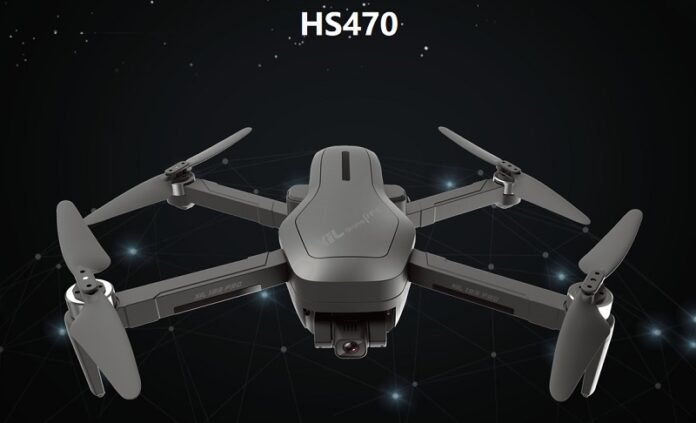 From first sight is obvious that the Holy Stone HS470 is a rebranded SG906 Pro 2 drone. It adopts the same classic 'Beast' design of ZLL. The HS470 is advertised to be a 4K drone, which is only partially true. While it is capable to take still photos with 4096*3072 pixels, videos have a resolution of only 2048*1080 pixels...
The Talystmachine 5" DIY FPV drone KIT includes a 5" carbon fiber frame, four motors, AirF7 Lite F7 flight controller, and a 50A ESC board. The Talystmachine frame kit is available in 5, 6, and 7" sizes (234/264/294mm wheelbase). It has 5" arms and can be equipped with DJI FPV Air Unit and a GoPro camera. The package includes EMAX...
FAA just announced the final rules for Unmanned Aircraft (UA), commonly known as drones. The new rules will require Remote Identification (Remote ID) of drones and allow operators of small drones to fly over people and at night under certain conditions. These rules come at a time when drones represent the fastest-growing segment in the entire transportation sector –...
Following the epic success of the Beast series, ZLRC just announced their 4th generation named SG906 PRO 3 MAX (aka Beast 3). The most significant upgrade of this GPS enabled foldable drone is the laser-based obstacle avoidance module. This sensor helps to avoid collisions when the drone performers autonomous flight modes like RTH or Follow me. Its Sony IMX179 based...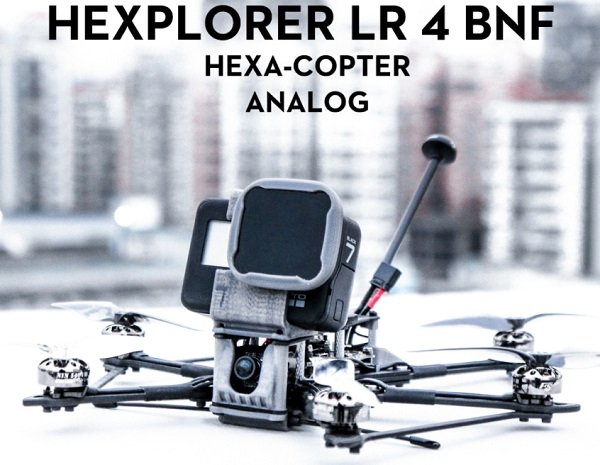 The Flywoo HEXplorer LR is the first Toothpick style hexacopter that comes with a built-in power cable for the SMO 4K camera (Insta360 ONE R Lite). This lightweight 4-inch FPV drone was specially designed for long-range flights. In addition to the onboard GPS positioning, it comes with Flywoo Finder buzzer module which increases the chance of founding your drone...
The new Beta95X V3 is the first FPV drone specially designed for the SMO 4K camera. Actually, this ultralight action cam was developed by BetaFPV in partnership with Insta360. Its newly designed pusher Whoop style frame is made of high-quality PA12 material, which can dampen noise and vibrations and have high abrasion resistance, bringing the drone in a more durable...