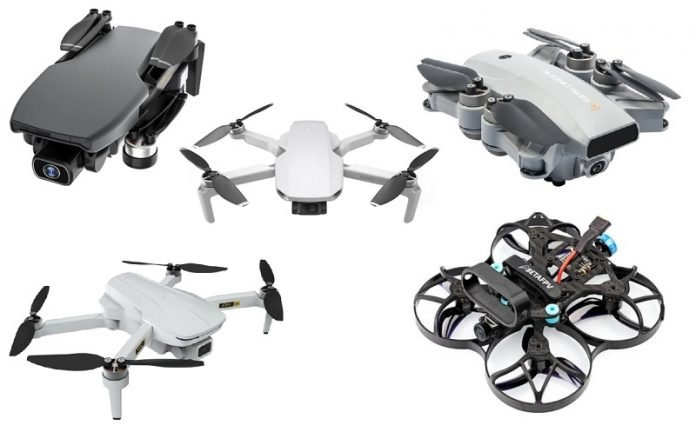 In most countries, there is a weight limit for drones that require registration. For example, the US FAA considers drones under 250g (.55 pounds) just toys and you are free to use them for recreational flying without enrollment. Canada also has a different set of laws for drones under 250 grams. Without any doubt, the DJI Mavic Mini is currently...
After we published our ZLRC SG906 Pro 2 review, we got lots of messages regarding how good is this drone and if it's a better option than the DJI Mavic Mini. I put this article together in order to make things clear and help you make the right decision. Despite the fact that the SG906 Pro 2 is advertised with...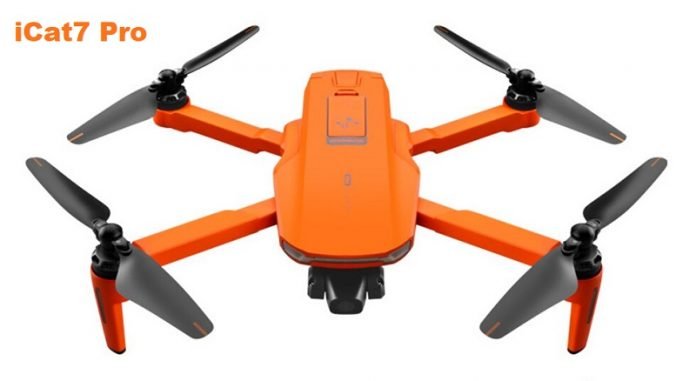 Featuring an intense orange color and 8K camera, the iCat7 Pro clearly wants to be an affordable Autel EVO II alternative. On paper, it looks extremely good, but to be honest, its 5Km control range and 35 minutes of flight time seem to be unbelievable for a drone priced under $200. By, comparison, only the EVO II's transmitter costs...
Yesterday (24 September), FAA made it easier for drone pilots to quickly and safely access controlled airspace by adding 133 air traffic facilities to the Low Altitude Authorization and Notification Capability (LAANC) system. LAANC is an automated application and approval system for drone pilots requesting to fly below 400 feet in controlled airspace. As the FAA continues to modernize the...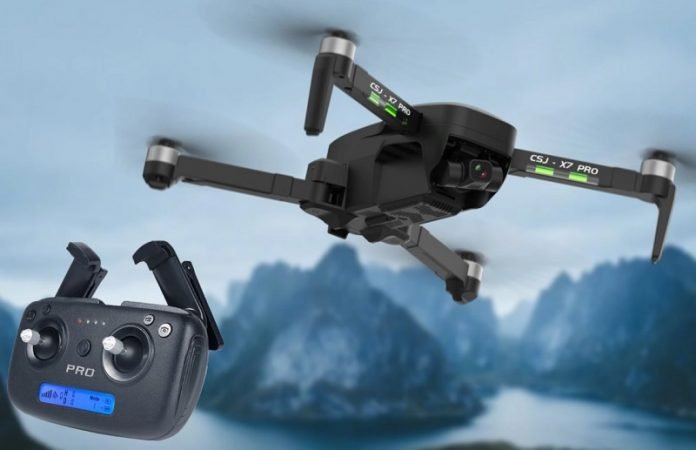 At first glance, this CSJ X7 Pro2 is a rebranded SG906 Pro 2. Excepting the lack of the 'Beast' logo from the top of the fuselage, these two foldable drones have exactly the same design. Both drones feature a 4K main camera with 3-axis gimbal stabilization and a secondary bottom 720P camera. According to the rumored specs, the CSJ X7...
The new, upgraded VISUO K1 PRO drone comes with a 4K camera and 2-axis gimbal video stabilization. In addition to the frontal main camera, there is a second camera under the belly of the fuselage which serves as an optical flow positioning sensor. You can even toggle between the view of these two cameras. The K-1 PRO features 5Ghz...
For sure, many wish for their first drone to be something versatile like the Mavic Air 2, but with just 200 bucks in your pocket, you will need to make some compromises. For a drone under $200, the KaiFeng KF107 features foldable design, a dual positioning system (GPS + Optical flow), 4K camera with electronic image stabilization (EIS), and...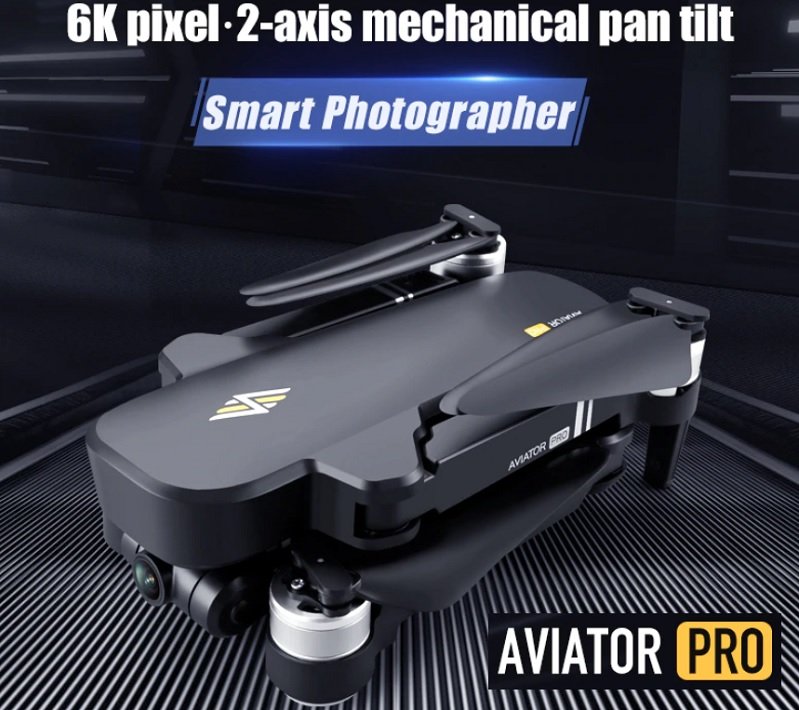 Similar to the ZLRC SG906 Pro 2, the new Aviator 8811 Pro also features Mavic like foldable design with powerful brushless motors. In addition to the frontal 6K camera, there is a second 1080P camera on the belly of the aircraft for an instant ground view. With folded arms, the drone measures 17 x 11.5 x 6.7 cm and weighs about...
The AlfaRC Peter 112C is a Toothpick style, compact size FPV drone made for all types of players, from casual FPV pilots to racing enthusiasts. It has all the advanced stuff you can find on other top-end 3-inch racers, such as iFlight SucceX Whoop AIO flight controller with BetaFlight firmware, AlfaRC 1106 4200KV brushless motors, high-quality Caddx.us Turbo Eos2 FPV...
DIATONE's latest freestyle FPV drone, the ROMA F5 will be available with two types of FPV systems (digitalanalog). While the Diatone ROMA F5 DJI comes with DJI FPV camera and DJI Air Unit or Caddx Vista HD digital video transmitter, the 'Lite' analog edition with RUNCAM PHOENIX 2 camera and MAMBA TX400 5.8G FPV transmitter. Both versions will have...