After countless of rumors and speculation, the DJI Mavic Mini was finally revealed officially on 30th of October. FirstQuadcotper is between the first drone...
RunCam's second generation Phoenix 2 camera features upgraded CPU and bigger CMOS image sensor (1/2" vs 1/3"). Furthermore, it claims to provide better low...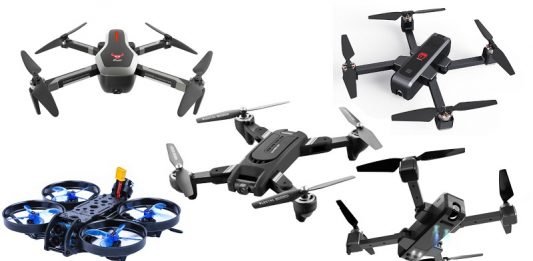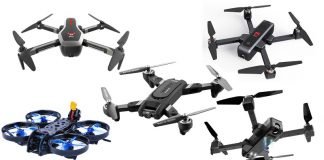 Looking for the best deal on a new drone under $200. Who isn't, right? Sure, you could buy an old refurbished DJI Spark for...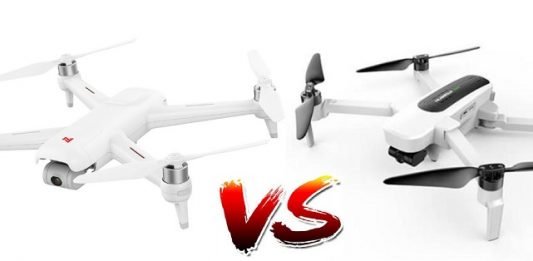 If you're currently looking to pick up one of the best camera drone under 500 on the market today, then you have come to...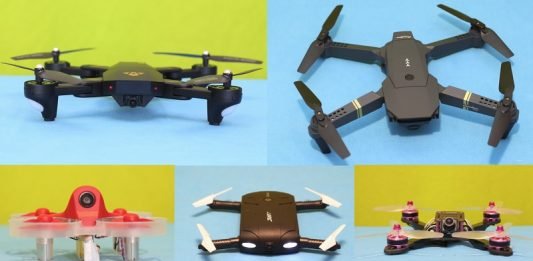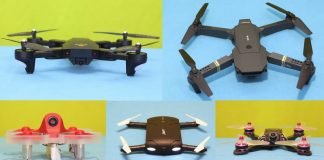 In 2017 we've reviewed most of the recent models from the best drone brands, for the purpose of helping you discover the perfect quadcopter...
Based on my personal experience, learning to fly a drone begins with learning how not to crash or bump it into something. After reviewing dozens...
Over the last few years, Hubsan has launched many drone models that lots of users are still enthusiastic about. Their flagship series has 3...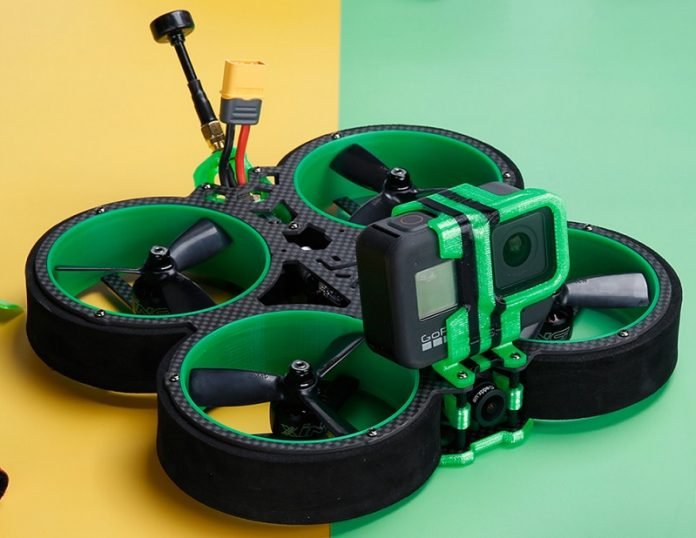 Similar to the iFlight BumbleBee, the newly announced iFlight Green Hornet also features Whop style large blade protectors and GoPro camera mount. Frankly, apparently the only visual difference between these two CineWhoops is that one is yellow and the other one green. The iFlight Hornet 3" is made for everyone, you can fly it indoor or in the park. Made...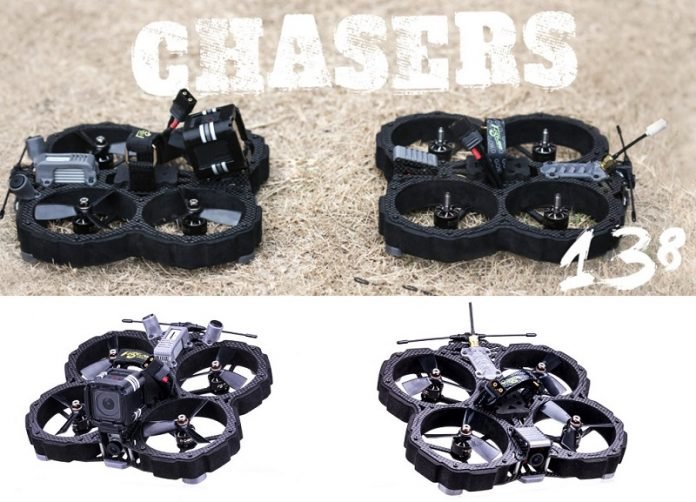 The coronavirus outbreak in China may end up leading to a shortage of drones, even new models like the Zino 2 are shown as "out of stock" or "discontinued". Since first deaths from the virus were reported, it seems like the hall market has frozen. Before the epidemic, almost every day new models like the FLYWOO CHASERS were announced. FLYWOO...
We've spent a lot of time with the Mavic Mini - DJI's lightest drone. It is a very portable machine that is easy to operate and has great flight performance as well. Let's take a look at what makes the DJI Mavic Mini so great, then let's find some alternatives. According to DJI, each removable battery will allow you up to...
PowerVision, a California-based robotics company, launched at CES 2020 its first AI flying camera, the PowerEgg X. The unique egg-shaped fuselage has multiple uses. It can work as a handheld 3-axis stabilized camera, on tripod as vlogging camera or as a drone by attaching rotor arms. Furthermore, PowerVision states that their new drone is suitable for harsh environments -...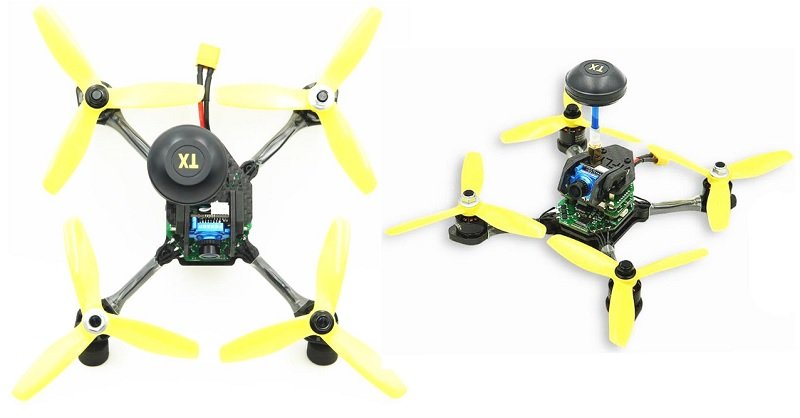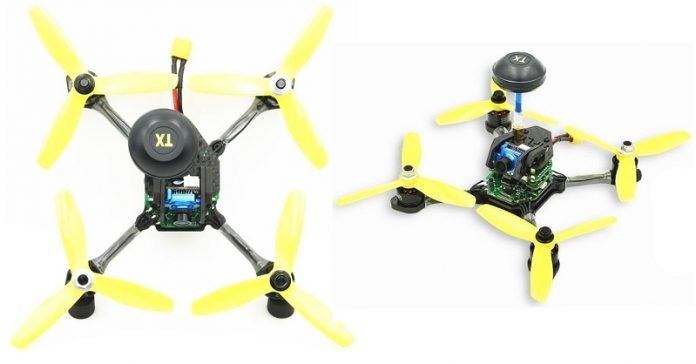 Like the Mavic Mini, this Vifly X150 FPV race drone claims to have less thank 250 grams take-off weight - so no FAA registration required in order to fly it legally. Despite that it adopts robust (5mm thick arms) carbon fiber frame, the Vifly X150 weights only 174 grams without battery. By default it comes with XT30 battery plug...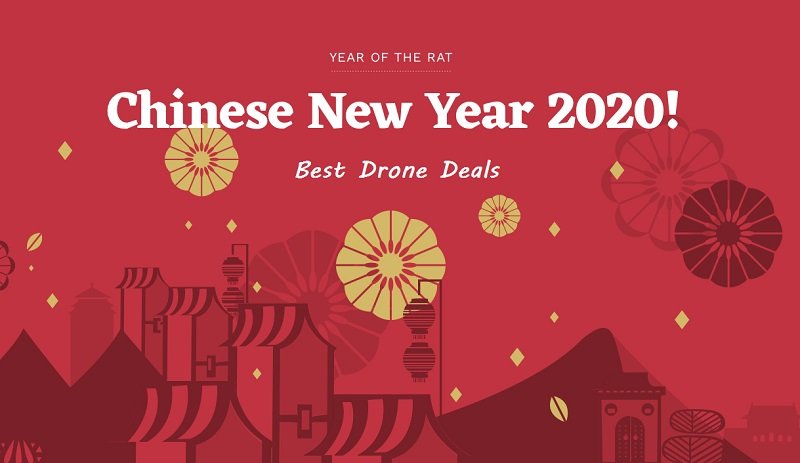 Banggood's Winter Sale may have ended only few weeks ago but they already started to prepare some cool drone deals in order to celebrate the year of the RAT. The Lunar New Year Sale brings on Banggood discount coupons for FiMI, Hubsan, Eachine and Emax. Chinese New Year marks the day of the turn according to traditional lunisolar Chinese calendar...
Like most professional grade FPV drones, the GEPRC ROCKET Plus also comes with on-board DJI FPV Air Unit. There is also a cheaper version with Caddx Vista HD called ROCKET Lite. Both digital video transmission systems use same type of DJI camera with 1/3.2" CMOS image sensor. Thanks to its TinyWhoop alike blade protectors, the GEPRC ROCKET can be used...
General Aviation pilots who want to fly around Miami or Fort Lauderdale between Jan. 27 and Feb. 4, 2020, will need to check out the FAA's Notice to Airmen (NOTAM) for air traffic procedures for the area. Super Bowl LIV is Sunday, Feb. 2, at Hard Rock Stadium. Game time will be at approximately 6 p.m. EST. The FAA has...
Since I received my Mavic Mini for review, I had more than 7 hours of pleasant flights. In this time I made more than 50th successful flights with total distance of 64Km. I flew with confidence over rivers, lakes, forests and roads. I did range tests, battery life tests, wind resistance tests and everything went fine till yesterday's sudden...
Since DJI released their ultra-compact Mavic Mini drone, many complains were regarding the lack of self-unlock of blue authorization zones and active tracking features. Think about how frustrating can be to you pay $399 for a drone that can not even take-off from your yard. DJI Support has stated that they expect to have the self-unlock feature released in a...