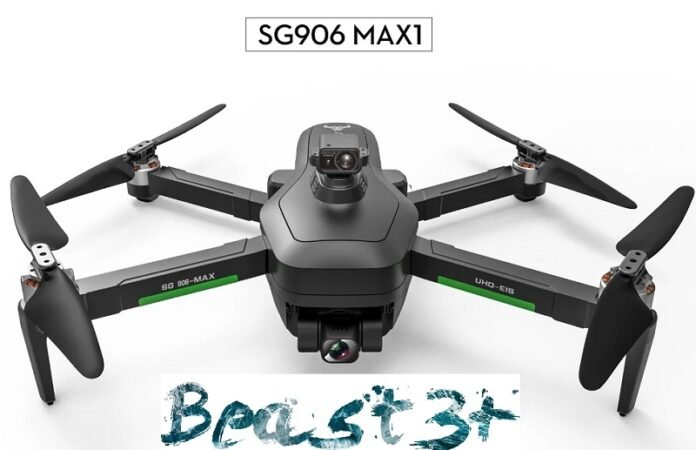 The Best 3 was ZLL's first drone with an obstacle avoidance system. The new 'Plus' edition comes with an upgraded communication system. While the fourth-generation Beast drone had only 800 meters range, the SG906 MAX1 has 3000 meters. In terms of design, there is no big change, the Beast 3+ looks almost exactly like the reviewed SG906 Pro 2. With...
The third generation of FIMI X8 SE 2022 comes with some significant upgrades and a higher price as well. Xiaomi replaced the 1/2.6" CMOS sensor with a larger 1/2" one that provides better low-light sensitivity. In terms of design, all the X8 SE family models look the same. With folded arms measures 204 x 106 x 72.6mm and weighs 765...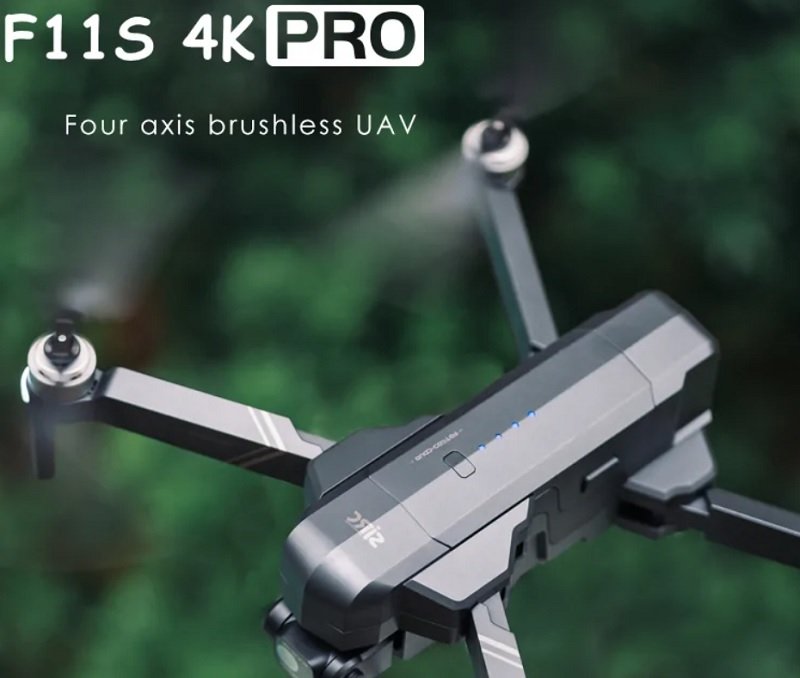 The new generation 'S' version of the SJRC F11 4K Pro comes with an upgraded communication system that doubles the control range of its predecessor. The dual-frequency (2.4GHz + 5.8GHz) repeater allows up to 3Km of flight distances. A similar approach is used by the more expensive C-Fly Faith 2 Pro. According to the advertised specs, the 11.1V 2500mAh battery...
The Federal Aviation Administration (FAA) and the Association for Unmanned Vehicle Systems International (AUVSI) are cohosting the symposium. The annual event is an opportunity to have your drone questions answered by the FAA, other government agencies and industry leaders, who discuss future technologies and regulations that support the safe integration of drones into the national airspace system. Episode III launched...
BetaFPV just released their second FPV drone with an onboard ExpressLRS receiver. This new radio link uses LoRa modulation and provides a faster response rate and lower latency over long distances. The BetaFPV X-Knight 35 drone has a wheelbase of 155mm and weighs only 147 grams without a battery. BetaFPV X-Knight 35 adopts an F4 AIO flight controller with integrated...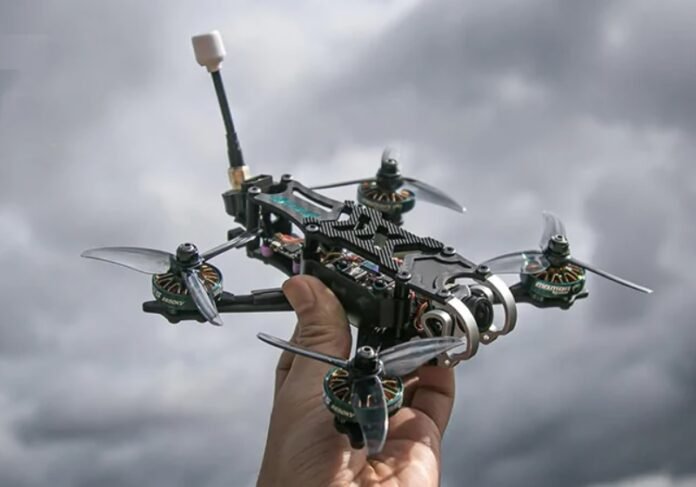 Like many manufacturer's Diatone also started to provide smaller and lighter FPV racing quads. The Roma F35 has only a 158mm wheelbase and weighs less than 250 grams. Despite that, it uses 3.5" propellers you can expect similar flight performance as from a large 5" drone. The Diatone Roma F35 is available with two FPV systems. While the Roma F35...
GEELANG's new LIGO78X PRO+ CineWhoop style FPV drone comes equipped with Caddx Polar Vista HD digital video transmission system and an F4 AIO flight controller with integrated 12A ESC. Despite its small size, it can carry a Naked GoPro, SMO 4K, or Firely X Lite camera. The GEELANG LIGO78X PRO quadcopter is natively compatible with the DJI FPV transmitter. If...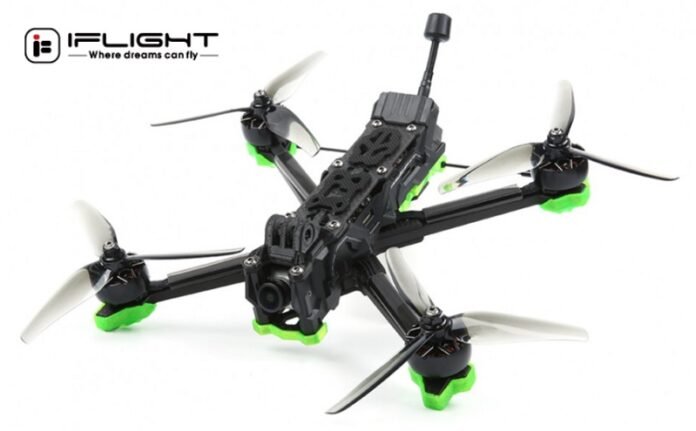 iFlight just announced another 5" FPV drone with an impressive design that includes cool LED lights and an injection-molded body. The Nazgul Evoque F5 is available with two power options (4S and 6S) and analog or FPV digital FPV. The frame structure is available with Squashed-X (F5X) or DeadCat (F5D) arm layout. The digital iFlight Nazgul Evoque F5 comes equipped...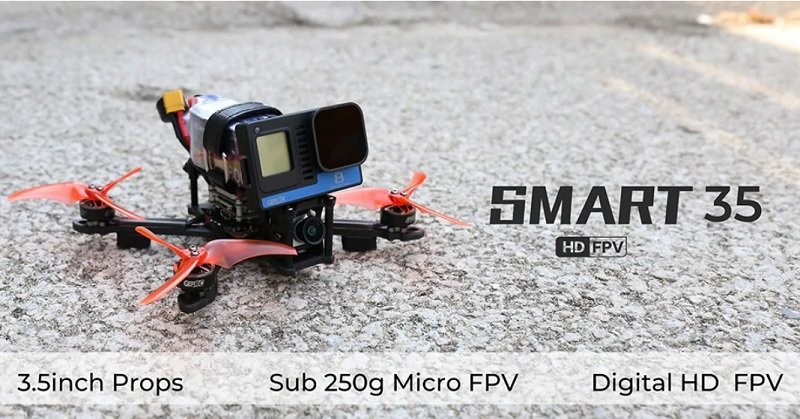 The GEPRC SMART 35 HD is a 3.5-inch 250-gram class drone with 5"-like performance. The ultra-light 155mm toothpick style frame has 4mm arms and a bottom plate. Extra durability is provided by four (2x front and 2x rear) arm bracers. The powerful GR1404-3850KV motors are equipped with EMAX 3.5x2.8x3 propellers. In the center frame are found the main components. The...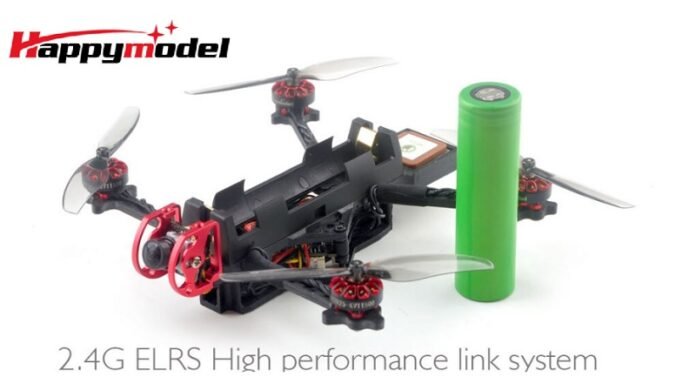 Like the BetaFPV HX115 LR, the Happymodel Crux3NLR also comes equipped with a built-in SPI ExpressLRS 2.4GHz receiver. This new radio communication has become extremely popular due to its excellent stability and low latency. On top of the 115mm, carbon fiber frame has a 18650 battery bay. According to Happymodel, you can have up to 17 minutes of crossing time...