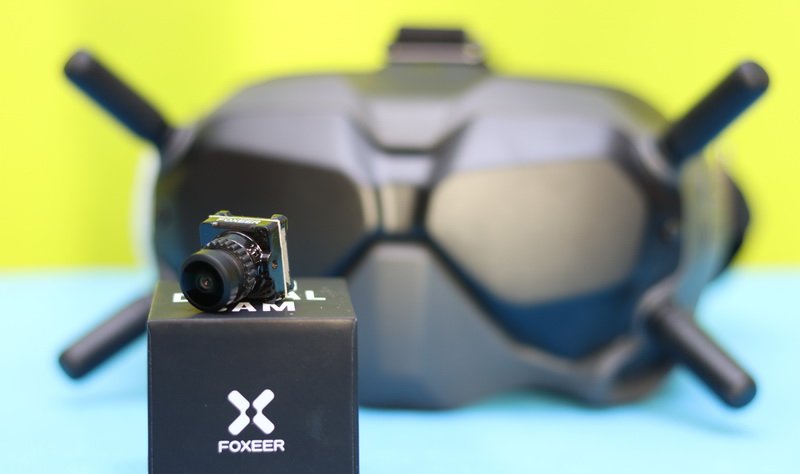 Foxeer is the third brand that started manufacturing DJI HD digital FPV system compatible cameras. The Foxeer Apollo works with both Caddx Vista and DJI Air Unit VTXs and it is available with two lens options, 'Standard' and 'StarLight' for night flights. For those who like to pimp their FPV drones, the Apollo camera is offered by Foxeer in 4 colors: Black, Red, Purple, and Fluorescent green.
For many years, 5.8GHz analog video transmission was used by most FPV pilots, not due to its high quality but rather due to being the only option available at that time. 5.8Ghz FPV is cheap and easy to use but suffers a lot from radio interferences and when you look into your FPV monitor, image quality is close to a TV from the 60s. In 2019 DJI introduced their HD digital FPV system that included a camera, Air Unit VTX, Goggles, and Remote controller. Their all-in-one solution provides reliable long-range transmission, impressive video quality, and local/remote recording. A few months later, DJI licensed Caddx to manufacture compatible FPV cameras and the smaller less featured Vista VTX. Later, RunCam and now Foxeer also joined DJI's digital FPV world.
FOXEER company is established in 2014 and its headquarter is located in Shenzhen, China. They are committed to the R&D of FPV accessories including FPV cameras, action cameras, VTXs, flight controllers, and frames. In 2017 I reviewed their Foxeer Legend 3 action camera that I still own and works perfectly after 4 years of usage.
Foxeer Apollo HD Digital FPV camera review
Disclosure: I received this digital FPV camera as part of a product review collaboration with Foxeer. Although the product was offered free of charge, all opinions in this review are my own.
When Foxeer published the first teaser about their upcoming Apollo digital FPV camera, I contacted them regarding the opportunity to test and review it on FirstQuadcopter. They were friendly and shipped it after a few days. In addition to the camera, I requested MIPI cables of both sizes (80mm and 130mm).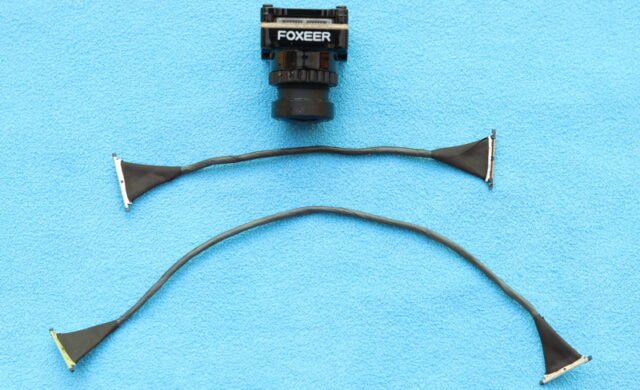 Foxeer Apollo review: At a glance
The Foxeer Apollo camera is packed in a small 50mm cubic black box with internal foam padding. On the bottom of the box is specified the color of the camera and the lens type. I received black with a Standard lens. It comes with a rubber lens cover, but it is too loose and pops off easily. The camera itself looks beautiful and very well-built.
The Apollo camera has a footprint of 19x19mm and a weight of 8 grams. The total length of the camera varies depending on the installed lens (23.9mm for Standard and 22.7mm for Starlight). By comparison, its direct competitor, the Caddx Nebula Pro, measures 19x19x20mm and weighs just 6g.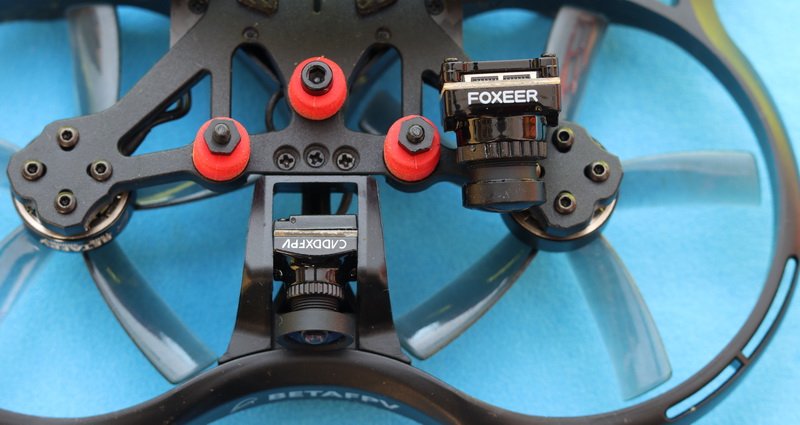 In order to be able to capture more lights, the diameter of the 'Starlight – 170° FOV' lens is 4 mm wider compared to the "Standard – 160° FOV" lens (18mm vs 14mm). I'm curious if the lens is swappable at home or it is permanently glued.
Wiring the camera in your system is easy, it has a single standard MIPI connector which ensures digital video signal transfer to VTX and power supply of the camera (DC3.3V).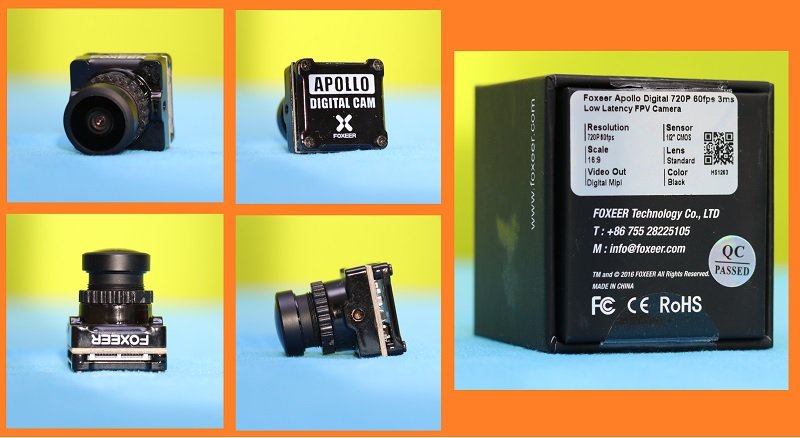 While many pilots still prefer a 4:3 aspect ratio, the Foxeer Apollo has only a 16:9 format. Also, the max frame rate is limited to 60fps (no latency mode / high-quality mode switch).
Foxeer Apollo: Technical specs
Sensor Type
Sony 1/2″ CMOS Sensor
Video out
Digital MIPI
VTX compatibility
DJI Air Unit and Caddx Vista
Scale
16:9
Resolution
Digital 720P@60fps
Video Output
720P Digital HD
Latency
3ms
Field of view (FOV)
Standard: 160°
Starlight: 170°
Minimum Illumination
0.00001Lux
White Balance
Auto
S/N Ratio
>65dB(AGC OFF)
WDR
100dB
Power Consumption
250mA@DC3.3V
Weight
9.8grams
Mounting Size
19*19mm
Color options
Black, Red, Purple, and Fluorescent green
Price, availability, and options
As I mentioned at the beginning of my review, the Foxeer Apollo camera is available in 4 colors and two types of lens options with a starting price of 49.9$. If you plan to fly in low-light conditions I suggest you the StartLight lens. Additionally, you can opt for an 8 or 13 cm MIPI cable for an extra 5$.
Image quality
Update in progress!
Editor's ratings
Price/value ratio

Design and build quality

Performance and image quality
Summary
I like that Foxeer Apollo is available in 4 color options and it is fairly priced. According to your needs, you can opt for a Standard or Starlight lens. The camera features ultra-low 3m latency and a digital resolution of 720P/60fps. With a weight of 9grams and a 19x19mm mounting pattern, it is more suitable for 3-5″+ FPV drones than compact 2-2.5″ CineWhoops.
Pros
Multiple color options;
Two lens versions;
Excellent built quality;
Good image quality.
Cons
Only16:9 format;
Heavier than most of its rivals.
Foxeer Apollo alternatives: HD digital FPV cameras comparison
Foxeer Apollo
DJI FPV camera
Caddx Nebula Pro
RunCam Link Phoenix HD
Caddx Polar Nano Starlight
Price
$54.9
$60
$59.90
$44.99
$38.99
Size
19x19mm
21x22mm
19x19mm
19x19mm
14x14mm
Weight
9.8g
8.2g
6g
7.5g
2.7g
Max resolution
720P/60fps
720P/120fps
1080P/60fps
720P/120fps
720P/60fps
720P/60fps