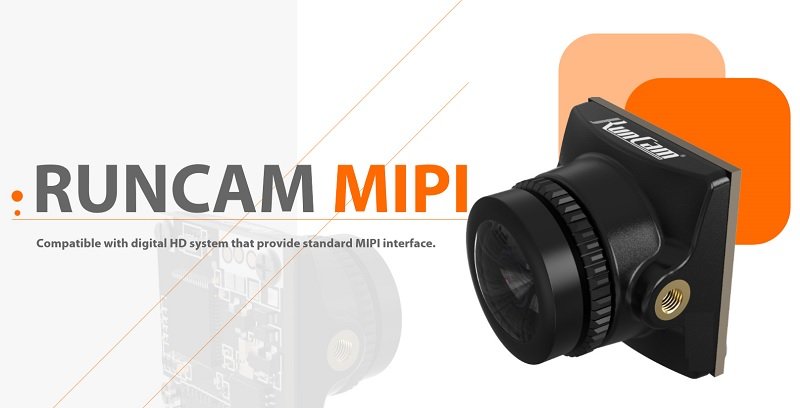 Today, RunCam shared a teaser about their upcoming HD digital camera without mentioning that if RunCam MIPI is compatible with DJI/Caddx VTX or with the Fatshark Sharkbyte.
The RunCam MIPI-120 measures 19*19*17mm and weighs almost 7 grams. It can be purchased in a bundle with a standard MIPI digital 26P cable for $41.99.
By default, it comes with 1280*720@60fps mode (32ms low latency for FPV drones). In case you are planning to use it with Raspberry PI in an IoT project you can flash it with customized firmware that enables 1920*1080@60fps mode.
RunCam MIPI-120 parameters
Designed for HD digital systems;
2MP CMOS Sensor;
1280*720@60fps (Default) or 1920*1080@60fps (Default) video formats;
Changeble 1.8mm lens with D:160° H:133° V:75° field of view;
4 lane MIPI CSI interface and 26 Position 0.30mm Pitch plug;
450mA@3.3V input voltage;
Size of 19*19*17mm;
Weight of 6.5 grams.