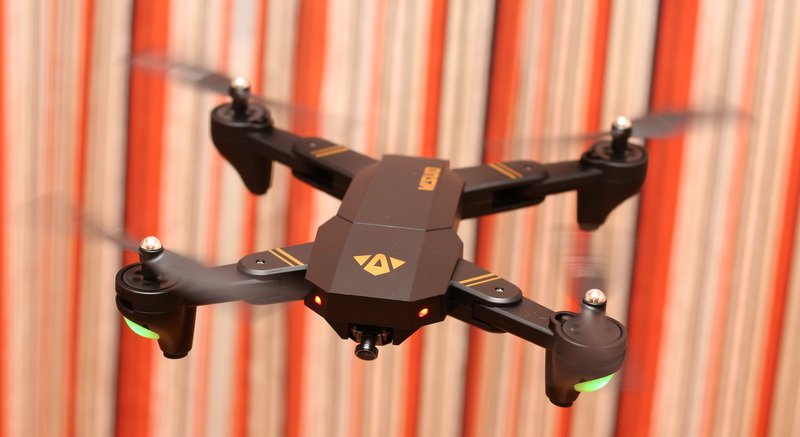 Based on my experience, after few crashes, drones start to fly abnormally even if there are no visible damages. Performing gyro-calibration can solve sideward flying or other flight disorders of your VISUO XS809HW.
As lately I got many emails regarding how to calibrate the VISUO XS809HW drone, I thought it would be helpful to make a step-by-step tutorial about it.
You can restore the drone's factory settings in two different ways, either using the remote controller or through the XSW UFO APP. Both ways are described in the XS809HW user manual.
Resetting the VISUO XS809HW through remote controller (steps that need to be done)
Turn On, both remote controller and drone;
Place the

XS809HW drone

on a horizontal surface;
Bind the transmitter with the drone by pushing the throttle stick (right one in mode2) to the highest position and then pull it back to the lowest position;
Final step is to move both sticks to the outer lower position (like in the picture above) for about 2-3 seconds. LED lights will start to flash rapidly. That's it, now the drone is recovered to its original factory settings and ready to fly again :)
Calibrating the VISUO XS809HW through phone APP
Calibrating the VISUO XS809HW through your phone is even more easier. After you connected to drone with your phone (WiFi bind), you need to enter the settings menu (as shown in the picture bellow) and select the "Gyro calibrate" icon. Like in case of manual calibration, the LEDs will start to flash rapidly, than steady On.