MagiMask is a wearable VR headset that essentially magnifies your existing smartphone screen and allows pilots to view live drone video footage comfortably without being disturbed by sunlight. It is compatible with most popular drone brands, including DJI, Autel, FIMI, Hubsan, and others. Of course, its usability is not limited to drone flying.
Firstly, I found this ambitious product due to its well-targeted social-media advertising campaigns. The promo clips were so convincing that I had to click on one of them.
MovieMask was created in 2016 by two young enterprising Norwegian students after being at a movie theater in San Francisco. As they were watching Tarantino's "The Hateful Eight", they noticed how extremely more powerful the experience is when you're in a cinema, compared to when you watch a movie on your smartphone. Besides the big screen and surround audio system, the nachos box also helps to immerse into the storyline :).
In 2021, the company changed its focus to the drone sector, introducing the MagiMask, which enables an immersive high-resolution experience when flying a quadcopter. The MagiMask is almost identical to the original MovieMask with just a few features added, such as a phone camera hole.
MagiMask VR drone headset in-depth review
Disclosure: I received this VR goggle as part of a product review collaboration with MovieMask. Although the product was offered free of charge, all opinions in this article are my own.
I almost got two MagiMasks due to DHL's complicated custom clearance procedure. The process took almost two weeks in which MovieMask provided their continuous support. They even sent me a second package in the hope to receive it faster. The headset comes in a nice storage bag with a cleaning cloth and a thank you card. I like that the box contains the signature of the MagiMask team.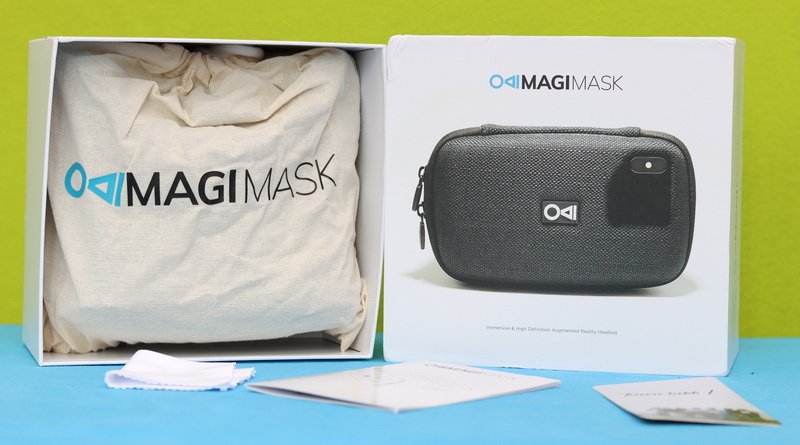 At a glance
The MagiMask is made from high-quality materials and has excellent built quality. It measures about 20x20x12cm and weighs 460 grams (16.2 oz). The phone's compartment has a zipper for fast and easy access. The front flap has a velcro-covered window for the phones' camera. It can accommodate smartphones up to 17 cm in length.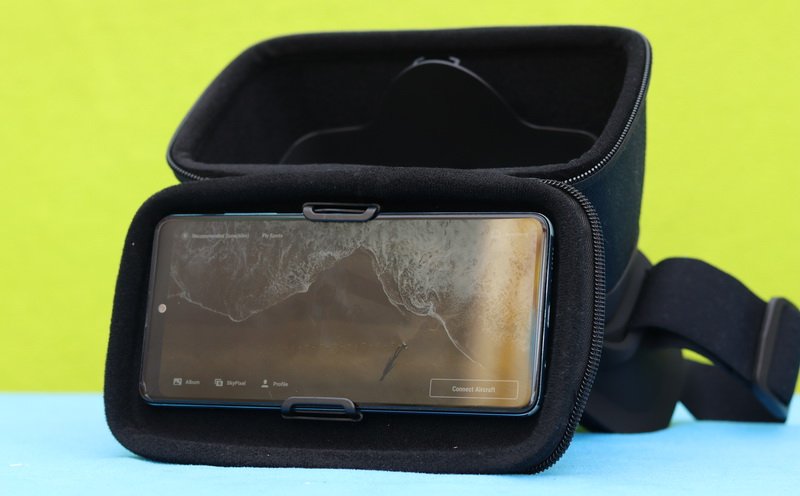 On the bottom of the headset, there is a two-position lock that allows to increase/decrease the distance between the phone and goggles.
Inside there is a full-size magnifying glass with a centerline. The faceplate has foam padding in order to be worn comfortably and to block any external light.
MagiMask drone goggles: User experience
The manufacturer does not include any cable with their goggles. As the RC-phone cables that come with the drones are quite short (10-15cm) you will need to purchase a 60-100cm long cable to be used with the MagiMask. In the case of the FIMI X8 SE 2022, I had an easy job as I used a USB-A to Type-C charging cable. Direct-WIFI drones don't require any cable between the remote controller and the phone.
The T-type headband is comfortable and can be adjusted to any head size. Besides that you can adjust the distance between your eyes and phones, you can also wear prescription eyeglasses to obtain the best visual experience.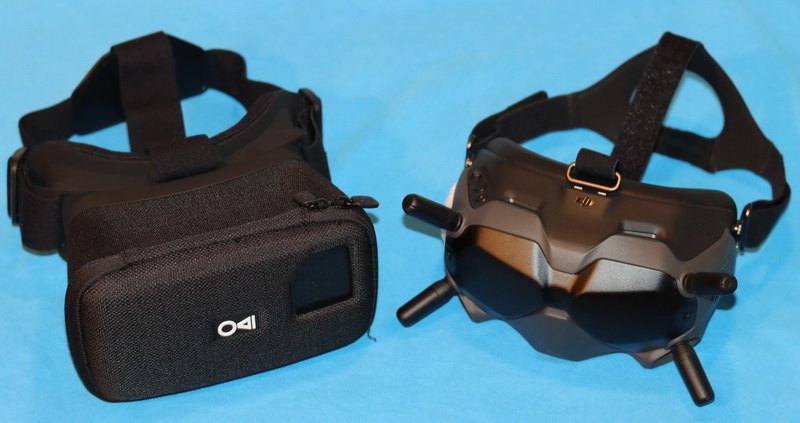 When I put the MagiMask on my head for the first time, I had the same cinema experience when I reviewed the DJI FPV Goggles V2. Their unique optical solution turns your phone's display into a big cinema screen. My son also tested the MagiMask by watching his favorite YouTube vlogger. He refused to remove the VR headset even when his mother called him to eat a slice of pizza, every kid's favorite food :)
Only line of sight (LoS) flights are allowed for recreational pilots in most countries. When you are using any FPV goggles, including the MagiMask, a spotter is "technically" required to track your drone visually. According to the communication technology (OCUSYNC, Lightbridge, TDMA, RokLink, SyncLeas, or WIFI) your drone uses, the latency may vary from 100ms to even a few seconds.
Another thing that you should consider when you are flying using a VR headset is that you will not have access to the mobile APP that extends the functionalities of the physical remote controller (camera adjustments, intelligent flight modes, etc.).
Price and availability
The MagiMask can be ordered from their website for $169.00, including free DHL express delivery. The price also includes taxes and customs for most countries. If you are not 100% satisfied, they offer a full refund. You can return the headset for up to 30 days from the date you receive it.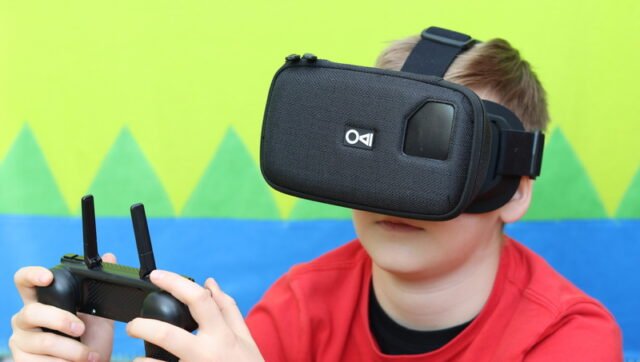 Price/performance ratio

Design and build quality

Ergonomics / Comfort

Features

User experience
Summary
The MagiMask is an ambitious and well-advertised product. Priced for $169.00, isn't the cheapest VR headset on the market but it provides by far the best user experience that I had with such a gear. It is comfortable, adjustable, and can be used with prescription glasses.
Pros
Excellent build quality;
Comfortable and adjustable T-type headband;
Can be used with prescription glasses;
High-quality optical glass;
Adjustable focus distance.
Cons
Can't be used with smaller phones (<5.5);
Fogging (lack of active fan);
Overpriced for a passive VR headset.
MagiMask user testimonials
Andrea Pinotti from Italy
2. OneTinyGlobe from UK
3. LouisDrone from Hong Kong
4. Hubert Aile from France
Happy New Year!