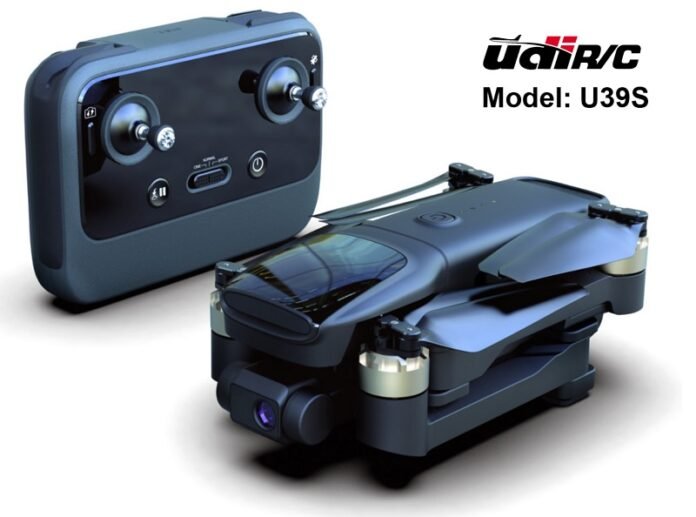 The new UdiRC U39S, on paper, is an incredible drone. It has a 4K camera on a mechanical two-axis gimbal. It has a flight time of up to 30 minutes. The U39S even has powerful brushless motors and an advanced GPS navigation system. For less than $300, is this drone an absolute steal, or is it an overpriced one?
The camera claims to be a 4K camera, but you'll get only 2.7K video resolution (2560*1440P). Instead, it can take photos with 3840*2160P. In addition to electronic image stabilization (EIS), a two-axis motorized gimbal ensures stable footage.
The UdiRC U39S has an advertised flight time of up to 30 minutes, but taking into consideration the drone's weight and the 3S/3100mAh battery, you can expect to get closer to 10-23 minutes of flight. It has a collapsible design and measures 173 x 93 x 70mm with folded arms.
Key features:
Foldable & Portable
Brushless Motors
2-Axis Gimbal with 4K EIS Camera
GPS Positioning – Functional Waypoints – Follow Me
Altitude Hold Mode
Optical Flow Positioning
APP Compatible – 5G Live Stream – Surround Flight
Auto Return Home – One Button Take-Off/Landing – Low Battery Alarm
Failsafe Out-of-Range return