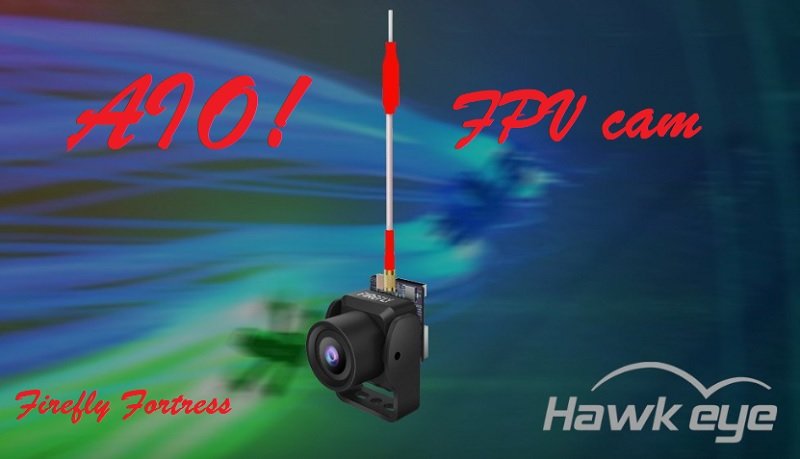 The Firefly Fortress from Hawkeye is an all-in-one first person view camera solution. The 960TVL camera module is paired with an up to 72CH video transmitter board. According to your needs, you can set 25, 50 or 200 mW transmission power. PIT (low power) mode is also available.
Featuring wide input voltage, the Hawkeye Firefly Fortress camera can be powered by 1s to 6s LIPO batteries. Thanks to the built-in OSD, it will always show you the battery level and elapsed flight time.
The camera module measures 19 x 22 x 22mm and weights only 8 grams. It is delivered with mounting bracket and 5D OSD controller board.
Hawkeye Firefly Fortress features and specs
Small & lightweight all-in-one first person view camera;
M8 2.1mm lens with 1/3 inch CMOS image sensor;
True 960TVL resolution;
Super wide voltage input (1~6s LIPO compatible);
Six preset light modes (Cloudy, Indoor, Lightrax, Twilight, Personal and Sunny);
Built-in OSD (Voltage monitor, Low voltage alarm and timer);
Included OSD key-board for image quality settings;
72/48 5.8G VTX module with adjustable power (PIT-0, 25, 50, 200mW).