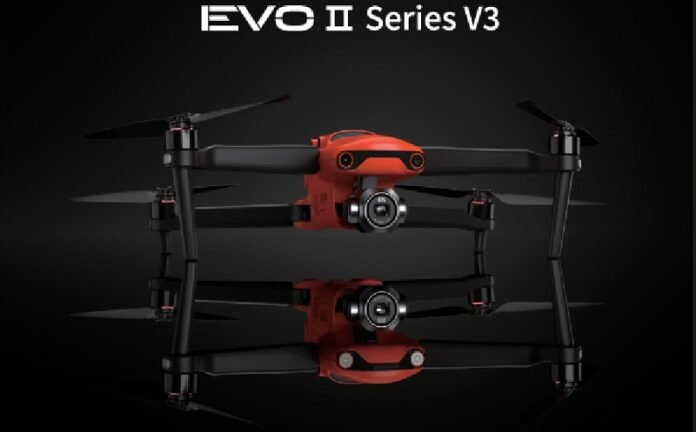 Autel's new EVO II V3 Series and the Live Deck 2 video streaming solution were first introduced in September at IFA 2022 expo.
The drone manufacturer promises the V3 series will have improved optical imaging, up to 6K, higher-quality low-light imagery, improved heat dissipation management for longer operating times, and multi-GNSS positioning capabilities for more precise flying along with enhanced transmission. The upgraded V3 chipset will be included in the following models:
EVO II Pro V3
EVO II Pro RTK V3
EVO II Dual 640T RTK V3
EVO II Dual 640T V3
EVO II Pro Enterprise V3
EVO II Dual 640T Enterprise V3
The EVO II Pro V3 has a 6K Ultra-HD camera with 10-bit A-log with an upgraded 1-inch 20MP CMOS sensor. The enterprise-grade EVO II Dual 640T V3 comes with two cameras:
640×512@30Hz thermal imaging camera
4K 50Mp with 1/1.28″CMOS image sensor
The EVO V3 series drones can be paired with the brand new and compact Autel Smart controller SE that eliminates the need for a smartphone. The FPV transmitter features a 6.4″ high-brightness OLED screen and a 15km video transmission range.