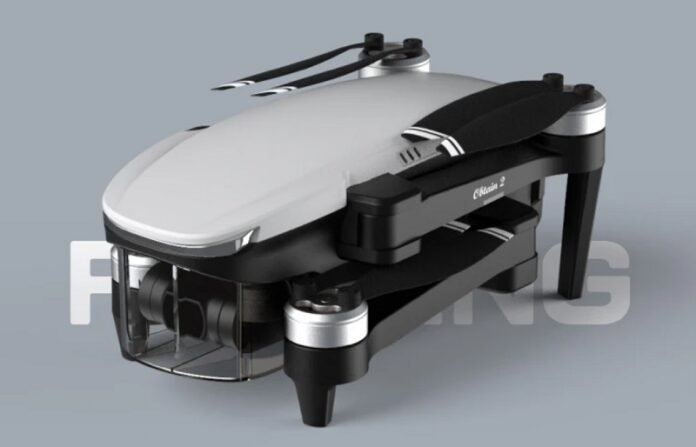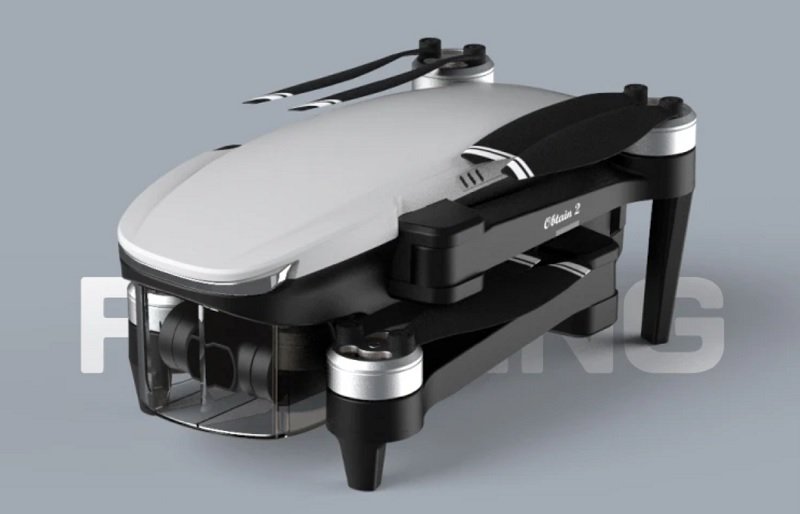 C-Fly has two main product lines, Faith and Obtain. Both share similar features but a different design. Apparently, the biggest upgrade of the second-generation C-Fly OBTAIN 2 is the DJI-like QuickShot create modes. In addition to the Rocket, Dronie, Helix, Circle, and Boomerang also features Follow me and Flight route intelligent flight modes.
In terms of flight performance, the OBTAIN 2 is very similar to the C-Fly Faith 2 Pro. It advertised with 35 minutes of flight time and up to 5Km control distance. To be honest, as they also have about the same weight class and price tag, I do not understand C-Fly's purpose of having two almost identical product lines.
C-Fly OBTAIN 2 comes with a 4K camera installed on a 3-axis gimbal. The camera features an Ambarella A12 image processor and a 1/3.06″ SONY CMOS image sensor. It can take 5120*3840 (20MP) still photos and 3840×2160 (4K) videos with up to 60Mbps. Featuring lots of creative video modes is a perfect tool for vloggers.
According to the advertised specs, the 3100mAh 3S Lipo Battery allows up to 35 minutes of flight time. Considering that the C-Fly OBTAIN 2 weighs 515 grams, I expect a true battery life of 20-26 minutes.
Thanks to the fail-safe return to home function, the aircraft will automatically return to the take-off point in case of RC signal loss or low flight battery voltage.
C-Fly OBTAIN 2 drone core features
Compact size with folding arms;
Powerful brushless motors with 20m/s top speed and level 5 wind resistance;
GPS+GLONNAS satellite positioning;
Optical Flow + Ultrasonic positioning for stable indoor hovering;
4K camera with Ambarella A12 SoC and 1/3.06″ SONY CMOS image sensor;
3840×2160 video recording with up to 60Mbps;
3-axis mechanical gimbal stabilization;
Lots of intelligent flight modes (Rocket, Dronie, Helix, Circle, Boomerang, Follow me and Flight route);
Fail-safe RTH;
Four color options (Black, White, Blue, and Orange);
Up to 35 minutes of battery life;
About 5000 meters of control distance.
Included accessories with the OBTAIN 2 drone:
Remote controller
11.4V 3100mAh Battery (1,2, or3);
Battery charger;
USB charging cable;
Spare propeller;
Storage bag;