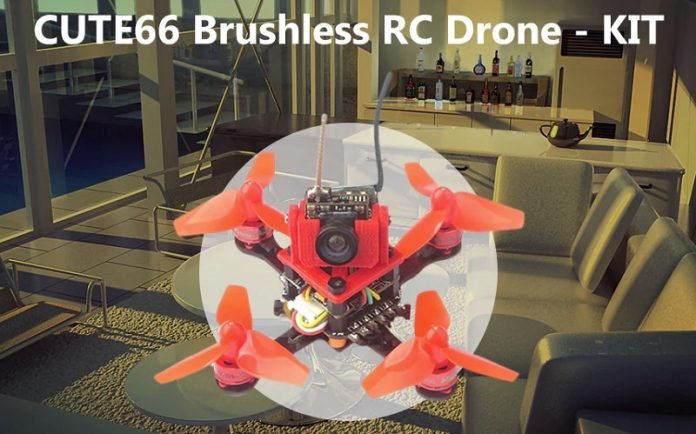 During cold winter days, when outside are -10ºC, somehow you can't find the mood to play outdoor with your favorite FPV drone. Luckily, small brushless quads like this Cute66 are suitable for both indoor and outdoor flights. The DIY CUTE66 kit includes everything you need to build your own FPV drone.
According to your existing remote controller, you can opt between 3 type of radio receivers (AFHDS 2A, FrSKY D8 or DSM2/DSMX).
DIY CUTE66 drone features and specs
66mm sized carbon fiber frame;
Tower design (ESC, FC, Camera&VTX);
Versatile F4 flight controller;
Brush-less motors with longer lifespan;
600TVL camera with angel adjustement;
5.8G wireless video transmission;
Compatible with 1s LIPO batteries;
Multiple radio options (AFHDS 2A, FrSKY D8 or DSM2/DSMX).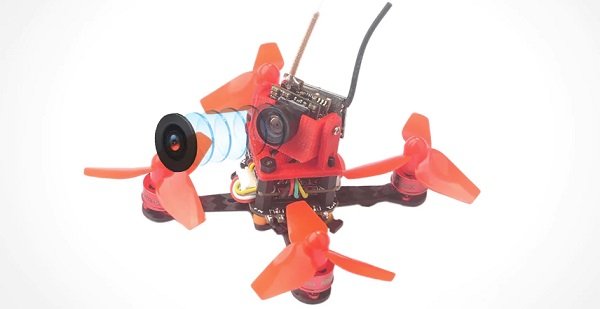 On top of the aircraft is located a 600TVL camera with 120° field of view. You can adjust the angle of the FPV camera according to your flight style. The camera comes with integrated 5.8G video-transmitter (VTX) with 25mW broadcast power.
CUTE66 main parts (KIT content)
Carbon fiber frame kit;
Camera base;
F4 flight controller;
4 in 1 brush-less motor driver (ESC);
1 set of 15000KV brushless motors (2xCW and 2xCCW);
2 pairs of 40mm, 3-leaf propellers;
600TVL VTX camera;
3.8v, 250mAh flight battery;
Optional radio receiver (FrSky, FlySky or DSM2).