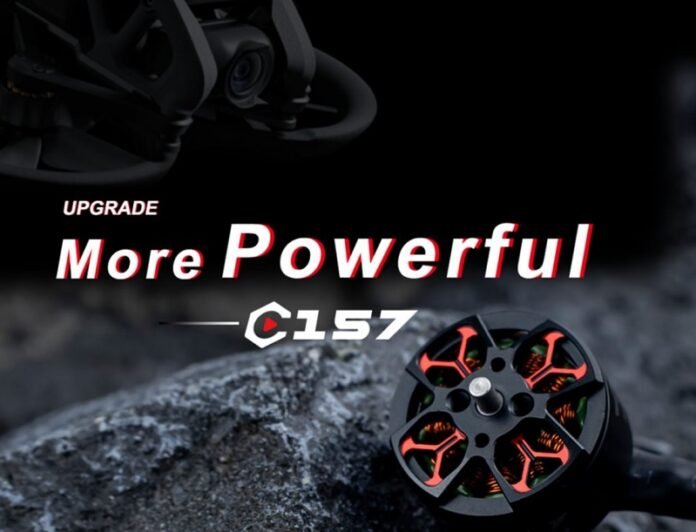 AxisFlying's C157 motors are particularly intended for the DJI Avata drone to give it even more power. These 1507 type upgrade motors have 3650KV and weights 14.5grams each. Many say that replacing the stock 1408 2400KV motors will give you extra power for freestyling, about 50% more thrust. The Axisflying C157 motors are compatible with the original DJI-5P propellers.
As you can see in Mr. CAMPS's build tutorial video below, replacing the motors involves taking apart the AVATA drome and lots of soldering on the mainboard. Like the Avata Range Hack, this motor upgrade is also recommended only for experienced pilots.
Technical specifications
KV: 3650
Internal resistance: 84mΩ
Shaft diameter: 2mm
Rated voltage: 4S
Max power : 402W
Peak current: 25A
Configuration: 12N14P
Dimensions : ⌀19*18.9mm
Silicone wire : 24#100mm
Weight: 14.5g (without cable)
Test results
In the table below, you can see the power consumption, efficiency, trust, and RPM of the Axisflying C157 motors with DJI-5P propellers.
Disclaimer: All information provided in this article are for informational purposes only. FirstQuadcopter will not be responsible for any action performed by any reader!
Performing any modification of the AVATA can lead to the loss of the DJI warranty!