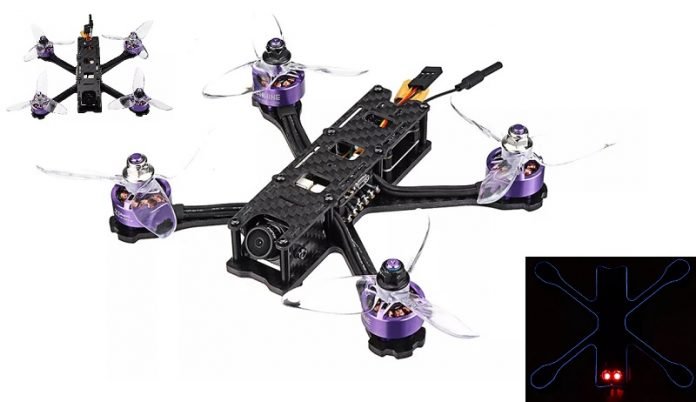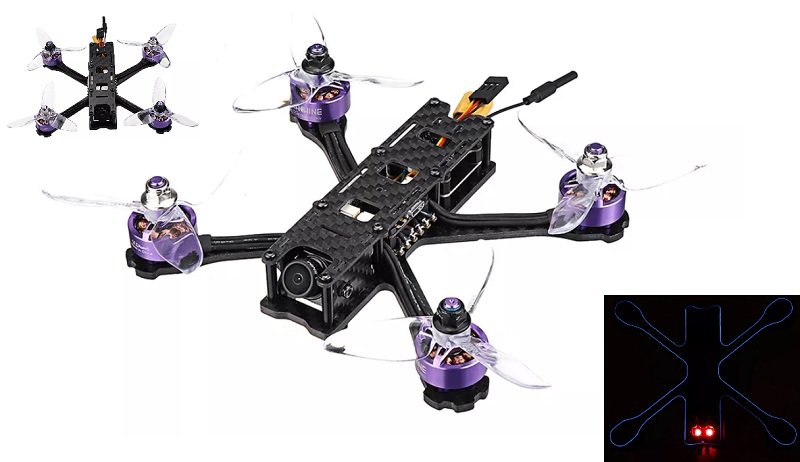 Following the success of the Wizard X220HV, Eachine is planning to release a smaller 6S compatible racing drone called Wizard X140HV. In order to make your flights more spectacular, it comes with gloving frame (atmosphere light strip).
Like its bigger brother, the Eachine Wizard X140HV also features F4 flight controller with BetaFlight OSD. Installed with the powerful 1507/2500KV brushless motors and powered by 6S LIPO, it's like putting a V12 engine on a feather-light chassis. Prepare for the ultimate FPV excitement!
Tilt angle of the FOXEER Arrow MICRO PRO Camera can be adjusted according to your flight style and speed. Thanks to the adjustable broadcast power, you will have good FPV signal in almost any flight conditions.
Eachine Wizard X140HV features & specs
140mm sized carbon fiber frame w/ atmosphere light strip;
CNC Aviation Grade 6065 Custom Aluminum Column;
F4 flight controller with BetaFlight OSD;
1507/2500KV brushless motors;
4in1 20A Brushless ESC (support for dshot600 /blheli _ S/Oneshot125);
FOXEER Arrow MICRO PRO Camera (1/3″ Sony Super Had II CCD + NextChip 2040 DSP);
XF5805 5.8G/40CH video transmitter (25/100/200/300mw);
Multi functional taillight module;
3-6S LIPO compatible (XT30 battery plug).
Needed to Complete
The Wizard X140HV quadcopter is offered by Eachine as PNP package, which means that, besides a compatible flight battery and charger, you will also need a radio system (receiver and transmitter). For FPV flights you will also need FPV goggles.