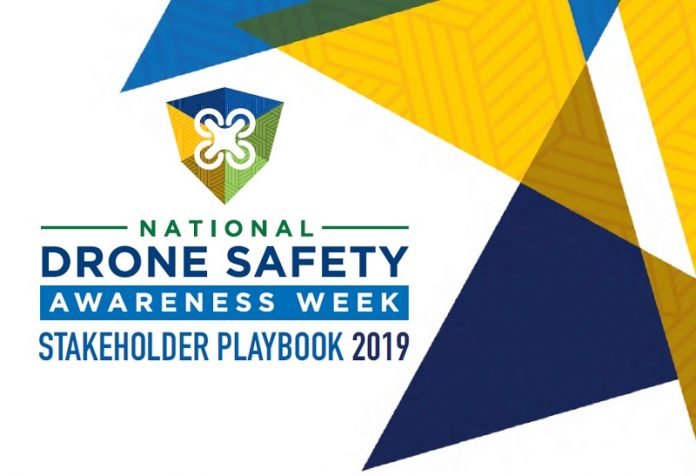 The Federal Aviation Administration (FAA) is calling attention to drone safety during National Drone Safety Awareness Week November 4-10, 2019.
National Drone Safety Awareness Week will help educate the public about drone safety by highlighting how key sectors of the drone community are engaging with the public and spreading awareness throughout the U.S.
During this week, the FAA will promote your safety stories, successes, events and educational programs. Everyone is welcome to participate in this week-long campaign, whether to engage the public in ongoing drone work, or to kick off new safety initiatives.
National Drone Safety Awareness Week Focus Areas
Each day, we'll focus on targeted audiences:
Monday: Public Safety and Security
Tuesday: Business – Photography, Real Estate, Insurance
Wednesday: Business – Infrastructure and Agriculture
Thursday: Business – Commercial and Medical Package Delivery
Friday: Education and STEM
Saturday and Sunday: Recreational Flyers
Get Started Today
Check out the Stakeholder Playbook for ideas and inspiration.
Download the National Drone Safety Awareness Week graphics and apply them to your event materials.
Visit the Voluntary Tracking Tool (VTT) on the Unmanned Aircraft Safety Team (UAST) website to log your planned events.
Tag your social media stories with #DroneWeek to let us know you're participating in National Drone Safety Awareness Week.
For additional information, visit faa.gov/go/DroneWeek