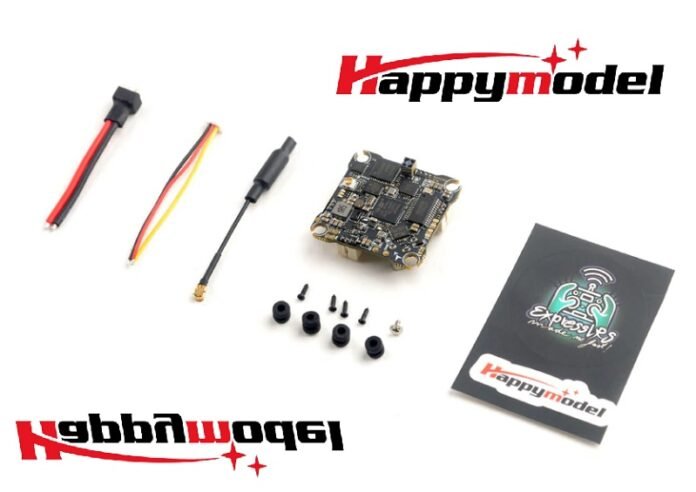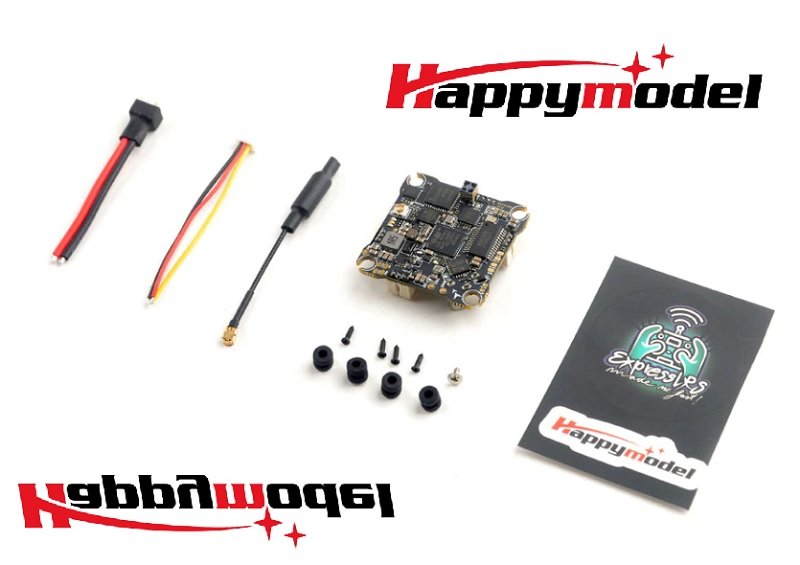 The Happymodel X12 is a highly integrated brushless flight controller with onboard ESC, RX, and VTX. Its integrated 4in1 ESC (DSHOT300) can handle 12A continuously or 15A peeks if needed. The onboard OpenVTX FPV transmitter features up to 400mW broadcast power and SmartAudio remote configuration. The FC can be powered with 1S and 2S LiPo batteries.
According to your existing drone remote controller, you can opt for an onboard ELRS V2.0 or FrSky D8/D16 radio receiver.
Highlights
First 5-in-1 brushless flight controller (FC+PD+ESC+RX+VTX);
BetraFlight firmware;
Multiple radio options (ELRS, FrSky, and PNP);
Onboard 12A/15A peak 4in1 ESC;
OpenVTX with up to 48CH 400mW transmission power;
Buzzer and LED strip pinout;
1-2S LIPO compatible.
Happymodel X12 comparison chart
| | | | | |
| --- | --- | --- | --- | --- |
| | ELRS V2.0 | FrSky V1.0 | PNP V1.0 | Lite V1.0 |
| Firmware target | CRAZYBEEF4SX1280 | CRAZYBEEF4FR | CRAZYBEEF4DX | CRAZYBEEF4SX1280 |
| Gyro&ACC | ICM20689 | ICM20689 | ICM20689 | ICM20689 |
| ESC | 12A 4-IN-1 | 12A 4-IN-1 | 12A 4-IN-1 | 12A 4-IN-1 |
| SPI RX | ELRS V2.0 | FrSky D8/D16 | NO | ELRS V2.0 |
| VTX | OpenVTX | OpenVTX | OpenVTX | NO |
| Work voltage | 1-2 LiPo/LiHV | 1-2 LiPo/LiHV | 1-2 LiPo/LiHV | 1-2 LiPo/LiHV |