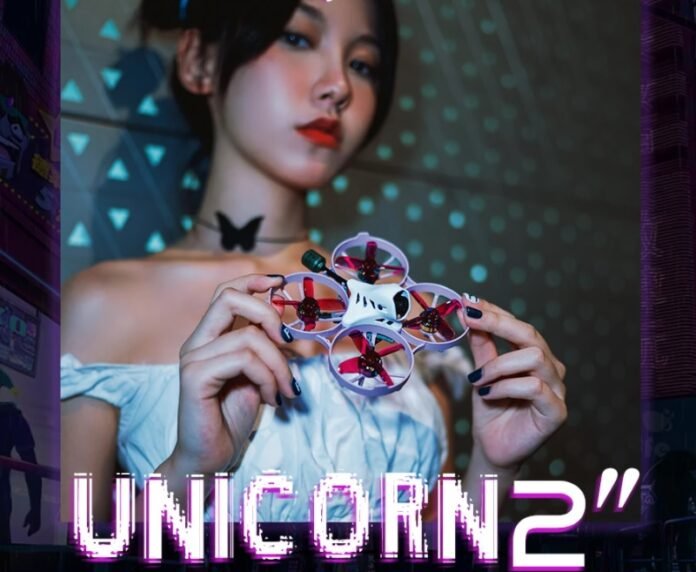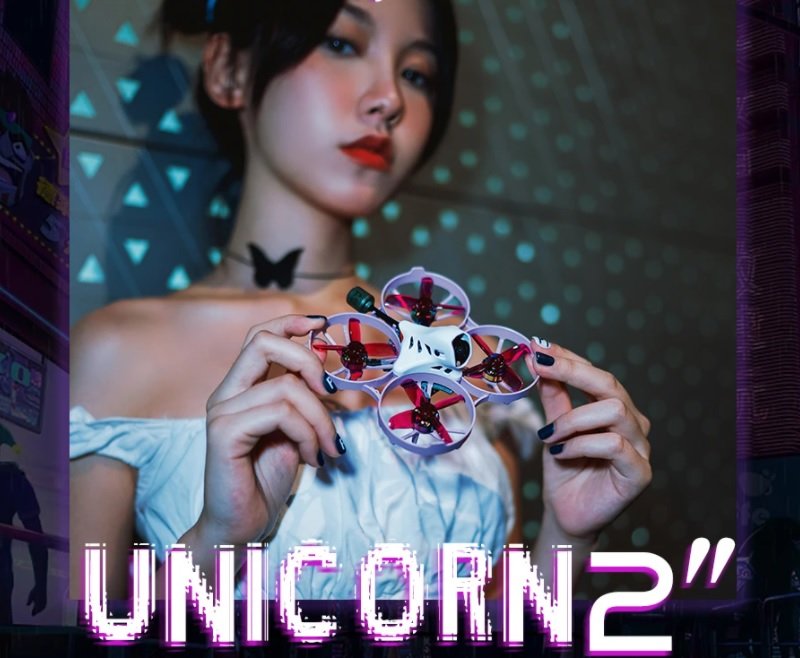 HOMFPV's latest 2-inch CineWhoop style FPV drone is advertised by a super cute Asian model. Due to its nice pink color, the HOMFPV Unicorn will be probably adored mainly by female pilots.
HOMFPV opted to equip their 90mm size Unicorn drone with the Caddx Nebula V2 FPV camera and Caddx Vista HD digital VTX. This setup is natively compatible with DJI's FPV goggles and FPV transmitter.
Its tiny 5000KV motors are paired with Gemfan 2036 (4-leaf – 2″) propellers. The F4 AIO flight controller comes with an integrated 20A ESC (speed controller) and an easy to access USB port. The HOMFPV Unicorn 2″ drone can be powered by 4S LIPO batteries. The manufacturer suggests using a 450mAh pack.

HOMFPV Unicorn drone features and specs
True-X 90mm frame with Whoop style pink duct blade protectors;
Bottom landing gears and low-gravity design;
Built-in RGB LED lights;
F4 AIO flight controller with integrated 20A ESC;
1203 5000KV brushless motors;
DJI HD digital FPV compatible;
Optional Caddx Nebula V2 camera and Caddx Vista HD digital VTX;
Easy to access USB firmware/configuration port;
4S LIPO compatible (4S/450mAh recommended).
Product photos