Hubsan is about to release a new quadcopter called Zino (H117S). Featuring 4K camera, 3-axis gimbal and up to 23 minutes flying time, the Hubsan Zino seems to be currently the BEST GPS enabled foldable drone under $500.
As owner of the H216A X4, a brushed drone that features many of Hubsan's signature technologies, I'm very excited to find out what brings new this more powerful model.
Thanks to the fail-safe RTH feature, in case of signal loss (out of transmitter's range) or low battery voltage, the H117S Zino drone will return autonomously to the take-off point. The Zino is capable to perform autonomous way-point flights.
Hubsan Zino Features & specs
Foldable design;
High performance brushless motors;
GPS positioning system;
4K camera for aerial filming (3840X2160@30FPS);
HD Wi-Fi real-time image transmission w/ 1km range (FPV);
Fail-safe auto return to home (low battery & out of RC range);
Barometric altitude-hold;
Headless flight mode;
Intelligent flight modes (Follow Me, Waypoint, Image tracking & Panorama);
Up to 23 flying time;
Size: 304 x 252 x 90mm.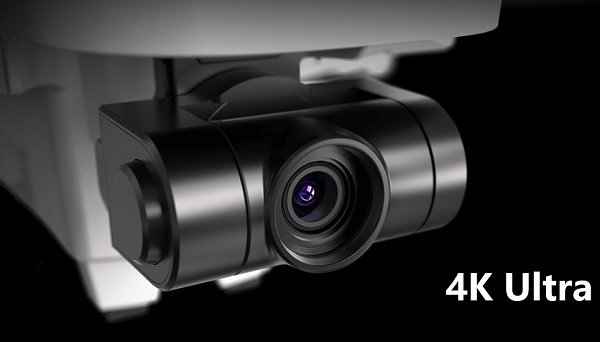 The Hubsan Zino is offered with the stylish +HT016B remote controller. In order to provide excellent control range, the transmitter features dual antenna system.
Price & Availability
I forgot to mention, that the Zino started as Indiegogo campaign. Till now, they managed to gather $32.000 and the developing status shows "Prototype". Every co-founder, who donates at least $299 USD has the chance to receive a Hubsan H117S drone. Note: there is no guaranty that after the campaign is closed you will be a happy owner of a Zino quadcotper. Filling the founding form you are warned by this message: "Risk & Crowdfunding: The payment you are about to make is a contribution to the campaign and not a direct purchase. Indiegogo does not guarantee that the perks offered by the campaigner will be produced or delivered."
Shortly after Hubsan officially announced the Zino on their websites, other online retailers started to advertise it. Currently on Banggood, the H117S Zino is available for preorder at US$399.
Bottom line
In case that finally all the rumors (including its friendly price tag) become true, I'm sure that the Hubsan Zino will be one of the best selling drone of this Christmas.
last update on 26 of March 2019