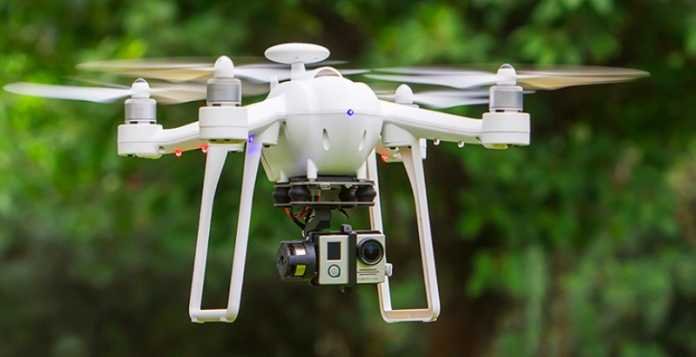 Idea-Fly Mars 350 – poor man's Phantom quad
Till this Mars 350, Idea-Fly had other nice quadcopters but none succeeded to become popular and frankly I don't now exactly why. It could be something like weak marketing or poor after market support.
In the age of DJI Phantom 4, the features of Idea-Fly Mars 350 seem to be from the dinosaurs era. Without offering fancy features like obstacle avoidance or HD video downlink, the guys from Idea-Fly can't expect a great feedback from the market.
The 2-axis brushless gimbal allows basically to install any GoPro and alike cameras under the belly of the aircraft.
In order to allow extremely good flight autonomy, this Ide-Fly drone is powered by a high capacity 5400 mAh battery. This allows about 25 minutes ofcontinuous flight time.
If the communication between the aircraft and its transmitter (IDF i10) is disturbed or lost, the quadcopter will return by itself to the takeoff point.
IDEA-FLY Mars 350 features and specs
Accurate GPS positioning system;
6-axis gyro stabilization;
Intelligent flight mode (surround flight);
One key takeoff/land;
Failsafe auto return to home;
2-axis brushless gimbal for GoPro and alike camera;
Maximum angular velocity: 60 degree;
Maximum pitch angle: 45 degree;
Maximum rise speed: 10.2m/s;
Up to 300 meters flight altitude;
About 25 minutes of flight autonomy.
IDEA-FLY Mars 350 package includes
350 mm size aircraft;
2.4G transmitter (IDF i10);
1 set of 9450 self-locking propellers;
3s 5400mah flight battery;
E4 balance charger;
2-axis brushless camera gimbal;
Mars 350 quick start guide.
Images with the IdeaFly Mars 350 quadcopter