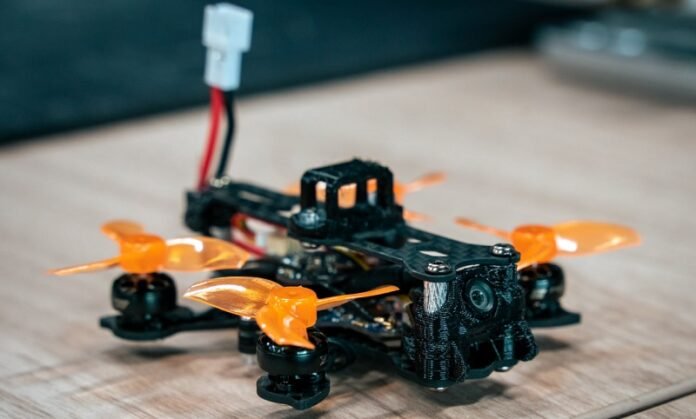 iFlight is about to release a new micro-class FPV quadcopter that weighs just 26 grams (without battery). The iFlight 1S is built on a 63mm size carbon fiber frame. Its tiny 20000kV brushless motors are matched with 1.4-inch 3-leaf propellers.
Between the bottom and top plate is a highly integrated all-in-one flight controller. The SucceX F4 1S comes with a built-in 5A ESC and D8 FrSky radio receiver. For best performance, the iFlight 1S is powered by a single cell 350mA LIPO battery.
The onboard RunCam Atom camera adopts a 1/3″ CMOS image sensor and has 800TVL horizontal resolution. Designed for indoor and proximity parc flying, it comes with a low-power (25/50mW) 5.8GHz VTX (FPV transmitter).
iFlight 1S drone core features
Two-plate carbon fiber frame with 63mm wheelbase;
3D printed camera mount and battery holder;
Weights just 26 grams without a battery;
SucceX F4 1S 5A AIO flight controller with built-in FrSky D8 receiver;
0802 type 20000KV brushless motors w/ GF 35mm 3-leaf propellers;
RunCam Atom FPV camera;
25/50mW 5.8GHZ FPV transmitter (VTX);
1S LIPO compatible (Fullsend 1S 300mAh).