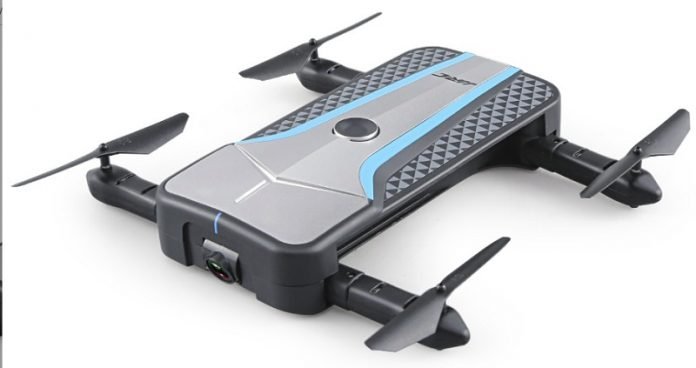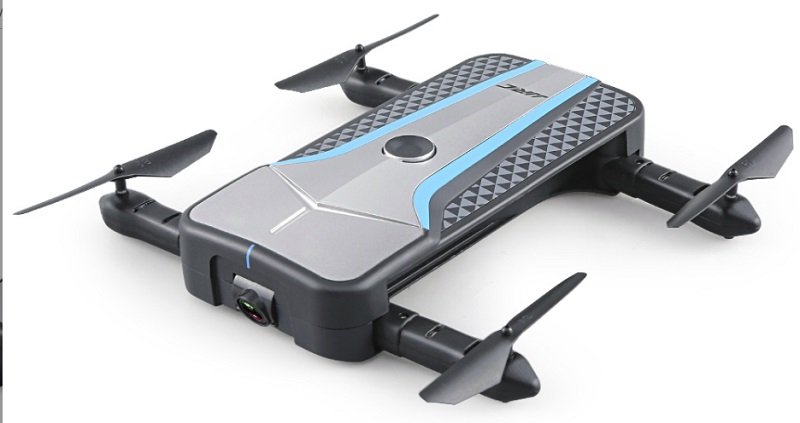 JJRC's new selfie drone claims that can follow you and film you autonomously. Let's discover what other cool features brigs this new JJRC H62 Splendor drone.
In front of the aircraft is located a 720P camera with WiFi real-time image transmission. In order to obtain the best field of view, the angle of the camera can be manually adjusted. Thanks to the dual height stabilization sensors (optical flow & barometric air-pressure) the H62 features very stable hovering.
Just like the JJRC H37, this H62 Splendor is also smartphone controlled. You can control the aircraft's movements either through onscreen sticks or by tilting your phone (G-sensor mode).
Powered by a 850mAh LiPo battery, the JJRC Splendor can stay in the air up to 8 minutes. Don't worry, the battery is removable so you can have couple of charged ones for more fun time.
JJRC H62 Splendor feasters and specs
Compact design with foldable arms;
Smartphone APP control;
720P camera with angle adjustment;
WiFi real-time image transmission;
Time-lapse shooting;
Headless flight mode;
Barometric altitude hold;
One key take-off & landing;
Optical flow sensor;
Object tracking;
Up to 8 minutes flight time.
At first look, in terms of design, the H62 is JJRC's most attractive selfie drone. With folded size is only 13.5 X 6.5 X 2.3cm, it comfortably fits into a larger pocket.
List of accessories included with the JJRC H62
850mAh flight battery with JST connector;
USB charger;
1 set of spare propellers;
Screwdriver;
Storage bag;
Manual.