At first look, this new JJRC Heron X9 drone wants to be a cheaper alternative for the Spark. It has similar design and features. Furthermore, being around $150, it comes with its own remote controller. Of course, on paper everything can look good.
Certainly, the most important features of the JJRC X9 are the brushless motors and GPS positioning system. Thanks to the barometric-air pressure sensor, it also features altitude-hold.
The full HD camera is hanged on a 2-axis mechanical gimbal, which claims to provide very smooth aerial videos. The camera's FPV range is around 200-300 meters. IMHO it is too short compared to the up to 1Km control range.
JJRC Heron X9 core features
Compact size, very portable;
GPS positioning system;
Powerful brush-less motors;
Barometric air-pressure sensor (altitude hold);
Intelligent flight modes (Follow me, Tap to fly, Point of interest);
Precise one key return to home (RTH);
Low battery fail-safe return to home;
One key Take-off/Landing;
Full HD camera with HD WiFi real-time image transmission;
2-axis motorised camera gimbal;
Remote camera angle adjustment;
Up to 1KM control range & 300 meters FPV range;
About 15 minutes flying time.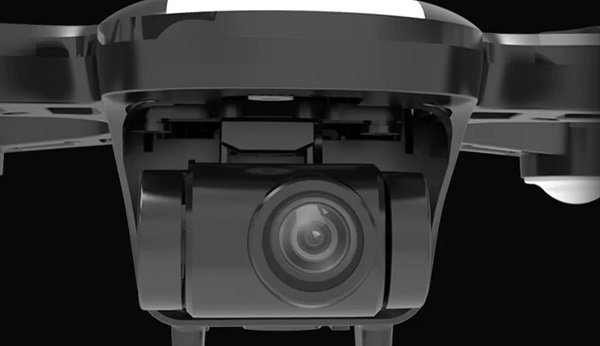 JJRC X9 Heron: Remote controller
As I previously mentioned, the Heron X9 comes with its on transmitter. In order to provide excellent control range, the RC has dual antenna system. The remote controller comes with built-in LiPo battery and phone holder.
The layout of the transmitter is very simple. On front panel, besides the usual control sticks , has only 4 buttons. From left to right: M, Take-off/Land, Photo/Video and RTH.
Price & Availability
While the X9 Heron has been announced since November, only in February started to become widely available. Now, you can order it from Banggood for $169.99. You have two color options: white & black.
Included accessories with the JJR/C X9 qaudcopter
Remote controller w/ phone holder;
3s/1000mAh flight battery'
Balance charger;
USB cable;
1 pair of spare propellers;
Prop wrench;
English/Chinese user manual.
last update on 2/4/219