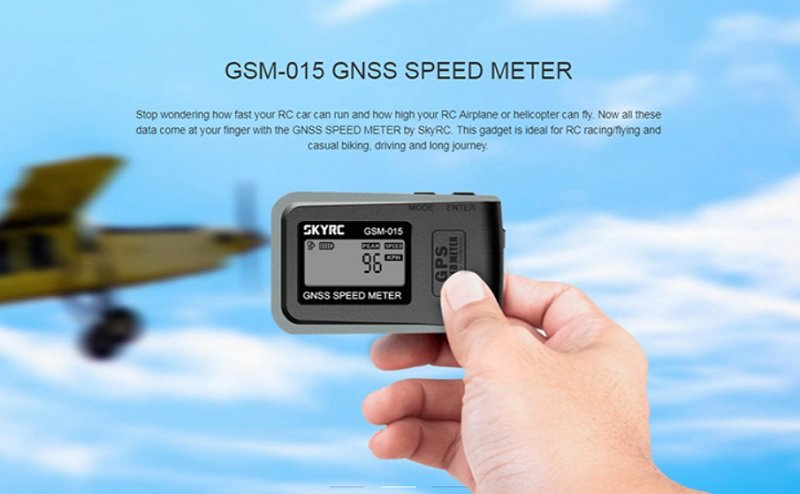 The SKYRC GSM-015 is a very simple but effective gear which allows to measure your drone's speed. Featuring built-in battery and 1MB flash memory it can record your flight stats for up to 2 hours.
Thanks to its compact size and low weight (only 45g), it can be installed on small FPV drones. The SKYRC GSM-015 GNSS will log your top speed, average speed as well as flight altitude of your racing quadcopter.
Through the GpsLogger software you can download the data to your personal computer and upload to Bing Maps. Although there is a "GSM" word in the product name, it features only wired connection (no mobile network connectivity).
SKYRC GSM-015 GNSS drone speed meter features
Dual satellite positioning system (GPS & GLONASS);
Measure Top Speed, Average Speed and Top Altitude;
GNSS Coordinator;
Update frequency up to 10Hz;
Built-in 1MB flash (recording time: 2 hours);
UTC timestamp logged for each track point;
Built-in 200mAh LIPO battery (150 minutes working time);
GNSS LOGGER software for device management and data logging on Bing Maps;
Firmware upgrade possibility;
Compact size (65.7 X 39.6 X 20.8mm) and low weight (45 grams).