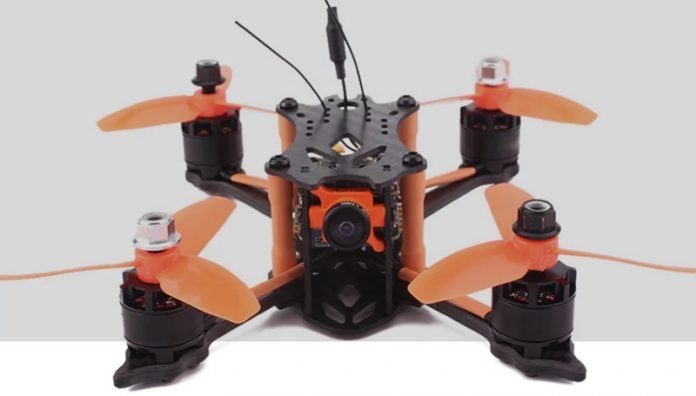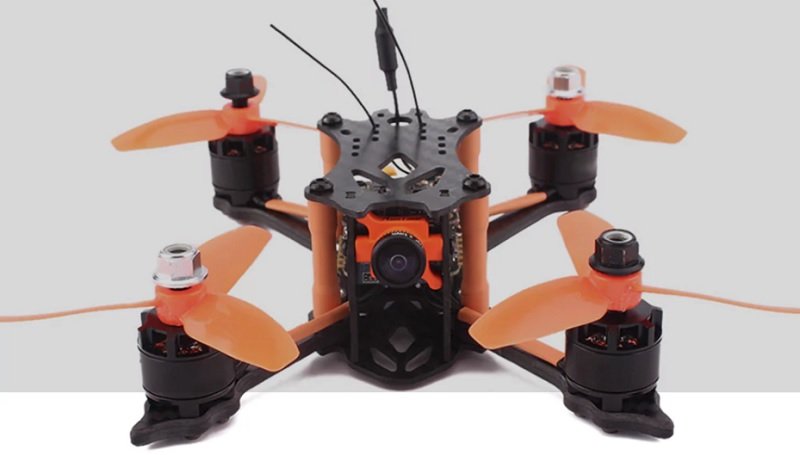 Frankly even Google's search engine noticed that "Space Wolf" would be a more proper name for a drone instead of "Spae wolf DT140". Chinese drones are cheap, but lack of documentations and sometime with serious design errors.
In front of the drone is located a 600TVL camera with 120 degree field of view. The 5.8G Real-time image transmission is achieved using a 48CH VTX with adjustable broadcast power.
Based on the versatile F4 flight controller, the Spae Wolf DT140 quadcopter can be set up through BetaFlight Configurator with multiple flight modes. While Air mode is recommended only for experienced pilots, Angle mode is suitable for newbie pilots.
Spae wolf DT140 features and specs
140mm sized carbon fiber frame (thickness 3mm);
Tower design (FC, ESC and VTX);
OMNIBUS F4 Flight controller integrated with BetaFlight OSD;
Multiple flight modes;
28A 4-in-1 BLHeli – S 28A BB2 ESC (Oneshot125, Oneshot42, Multishot, DShot300, DShot600);
3600KV brushless motors;
3-leaf propellers;
600TVL 1/3″ SONY Super HAD II camera with 120 degree FOV;
5.8GHz 48CH VTX with adjustable power (0, 25 or 200mW);
Compatible with SUBS, PPM and DSMX radio receivers.
Unfortunately, nothing is mentioned in the product specs about flight time and LiPo battery compatibility. Due that most of the electronic parts including motors are 2s-4s rated, I suppose that Spae Wolf DT140 drone can be powered with 2s, 3s as well as with 4s LIPOs.