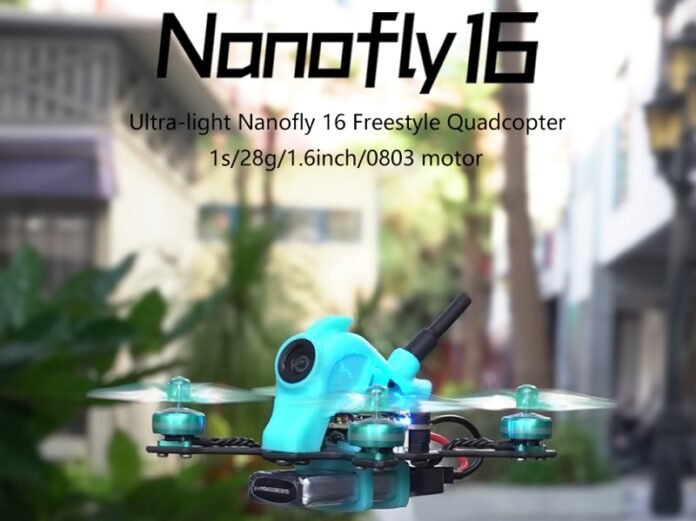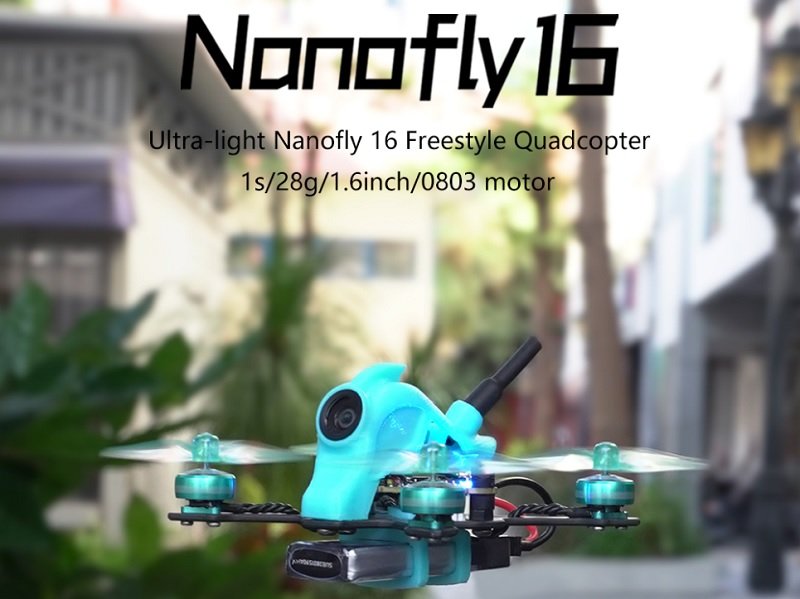 Sub250 is a completely new name in the drone industry, and their first quadcopter is the Nanofly16. This little FPV drone has a wheelbase of 77mm (motor to diagonal motor distance) and weighs just 28 grams without a battery. The take-off weight of a drone with a 1S 380mAh high-voltage LIPO is only 38.0g, and the flight time is 4.5 minutes. Equipped with a 3D printed battery holder, it is convenient and quick to replace the battery.
The Sub250 Nanofly16 is built around an AIO F4 flight controller with an integrated ELRS radio receiver and 5A ESC. The RunCam ANT camera is paired with a 250mW VTX.
The most important thing is that Nanofly16 is very quiet to fly, like a dragonfly, you can both fly it at home and freestyle in the yard and even set up a few gantries for racing practice. Trust me, you'll love this small, portable, and quiet mini FPV drone after you fly it.
Key features
1.6-inch tiny size & lightweight, just 28.0g (without battery);
Durable carbon fibre frame with powerful brushless motors;
Protective canopy;
Easy maintenance. Motors with connectors;
AIO flight controller with long-range ELRS receiver;
It is quiet, like a dragonfly;
Intended for both indoors and outdoors;
Suitable for both freestyle and racing.
Technical specifications
Wheelbase size: 77mm
Arm thickness: 1.5mm
F4-1S AIO flight controller

MCU:STM32F411
IMU: ICM20689(SPI)
ESC: BLheli_S 4IN1 5A ESC
OSD:BetaFlight OSD w/AT7456E chip
VTX: VTX 5.8G 250mW
Built-in ELRS receiver

Antenna: UFL 5.8G stick VTX antenna
FPV Camera: RunCam Ant
M1 0803-19000KV brushless motors with HQ 40mm-2 propellers
Battery: Recommend 380mAh 1S 90C LiHV battery
Flight Time:4 minutes and 45 seconds flight time with Sub250 latest 1S 380 mAh!
Weight:28.0grams