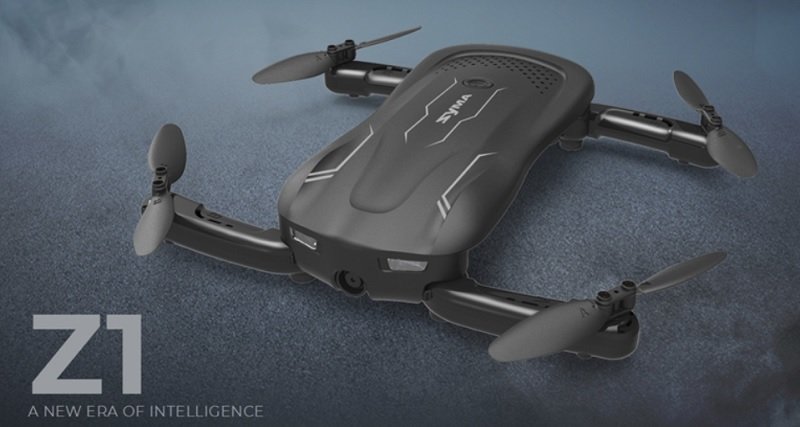 In the close future, affordable drones like SYMA Z1 will completely change the way of taking selfies. Holding up your phone to take selfies is not fun anymore. Drones allows to take not just close-up selfies, but also from a bird's vision.
The Z1 connects to your phone via a WiFi signal and will stream a live video from the on-board HD camera. This Syma drone features headless mode, which is definitely helpful if you are going to use it for taking selfies.
According to the rumored specs, the SYMA Z1 selfie drone will be operated through phone APP. This means that you can control the drone simply by tilting your phone. Besides gravity mode, there is also possible to control the aircraft through on-screen joysticks.
SYMA Z1 selfie quadcopter features and specs
Compact size with foldable arms;
Removable blade protectors;
Headless flight mode;
Altitude hold (auto hover);
Optical flow positioning;
Gravity sensor control;
Way-point missions;
HD camera with WiFi live video streaming (FPV);
Low battery and over-current protection;
About 7 minutes of play time.
In addition to the improved hovering capability, the optical flow sensor allows some kind of gesture control.
Powered by a 2 cell-500mAh LiPo battery, the Syma Z1 quadcopter has about 7 minutes of flight autonomy. Like the H37 Elfie drone's battery, the Z1's is also removable, so the fun can be easily extended.
Included with Syma Z1 drone
3.7V-500mAh flight battery
USB LiPO charger;
1 set of blade protectors;
Spare propellers;
User manual.