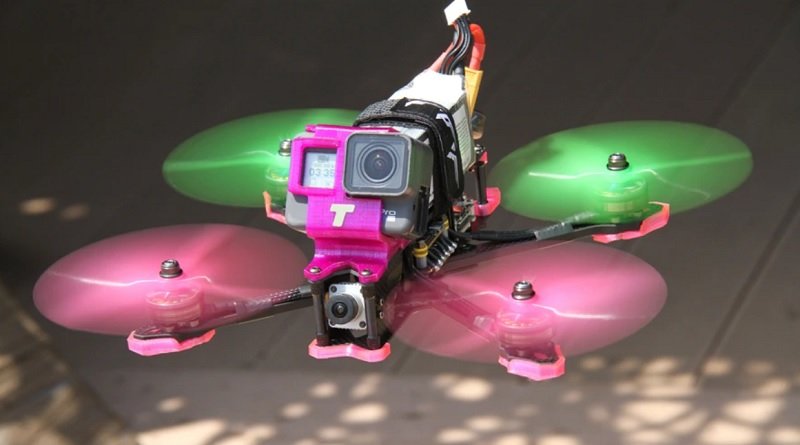 T-MOTOR's new FT5 HD 5.1-inch freestyle FPV drone is built on a 225mm carbon fiber frame. In addition to the onboard DJI FPV camera there is enough room to install a second GoPro style action camera. The real-time image transmission is achieved by using a digital VTX from Caddx. The biggest advantage of the CADDX VISTA HD vs DJI FPV Air Unit is that is smaller and lighter.
The T-MOTOR FT5 HD kwad is offered with two options. While 4S version comes with F60PRO 2207/2550KV motors, 6S edition with 1750KV ones. Both, types of motors are driven by the same type of 60A ESC board.
Thanks to the versatile F4 flight controller, it can be configured with multiple flight modes. The T-MOTOR FT5 is perfect for both LOS (Line of Sight) and FPV (First Person View) pilots, very easy to control in angle mode.
T-MOTOR FT5 drone features
Optimised for freestyle FPV flying;
225mm carbon fibre frame with optional GoPro mount;
Versatile F4 flight controller (STM 32 F 405 RGT 6);
BetaFligh firmware;
T-MOTOR P60A 4 IN 1 ESC board;
F60PRO 2207 type 1750KV (6s) or 2550KV (4s) brushless motors;
On-board Caddx VISTA HD VTX (DJI Digital FPV compatible);
Frontal DJI HD FPV camera;
4s and 6s power versions.
Main parts details (technical specifications)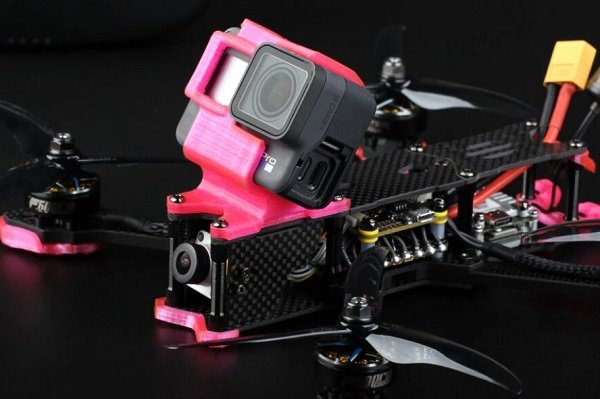 Flight controller specs
DJI Digital FPV system compatible;
Gyro: MPU6000;
Master chip: STM 32 F 405 RGT 6;
Firmware: T-Motor F4 (Betaflight);
BEC: 5v/2A (Receiver), 10v/2A (VTX);
Size: 37×37×7 mm;
Weight: 7 grams.
VISTA HD VTX specs
Operating Frequency: 5.725-5.850GHz;
Transmitter Power(EIRP): FCC/SRRC/MIC: <30dBm, CE: <14dBm;
Min. Latency (end-to-end): Low Latency Mode(720p 120fps): 21-28ms, High Quality Mode(720p 60fps): 30-40ms;
Max. Transmission Distance: FCC/SRRC: 4km, CE: 0.7km;
I/O Interface: USB-C,IPEX,3-in-1 Port,microSD card slot;
Supported Flight Control System: F3, F4 and F7;
Input Power: 7.4-26.4V.
DJI Camera Specifications
Sensor: 1/3.2" CMOS;
Effective Pixels: 4M;
Lens: 2.1mm, f/2.1;
Shutter: Rolling shutter;
ISO: 100-25600;
FOV: 150° (D); 122° (H);93° (V).