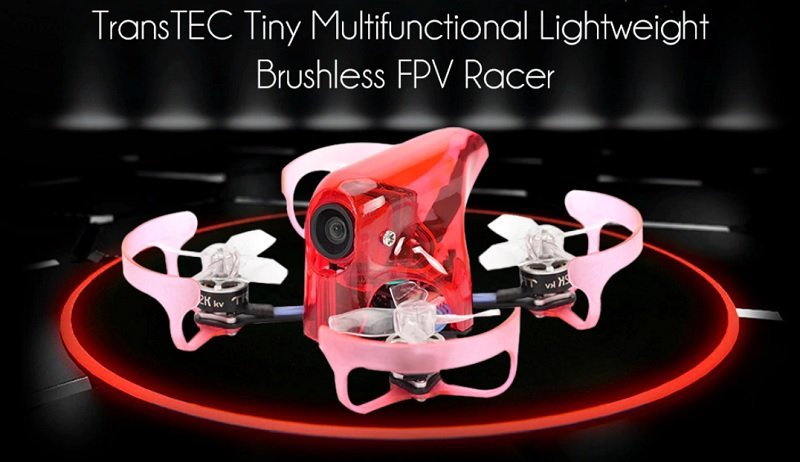 Not long time ago it was unimaginable to find smaller brushless drones than similar specked brushed ones. Despite its small size, the TransTec Tiny Attack 66mm is equipped with powerful brushlesss motors and versatile F4 flight controller.
During crashes, all the electronic parts (including the camera) are well protected by the canopy. In terms of color, you have 3 options: transparent, red or black.
Instead of separate camera and 5.8G video transmitter modules, TransTec opted for an all-in-one solution from Caddx. The tiny Firefly Caddx 1200 TVL camera features built-in 48CH VTX and 2.1mm lens.
Trans Tec Tiny Attack 66mm features & specs
66mm sized frame with protective canopy;
TransTec Micro F4 flight controller w/ OSD;
0802 22000KV brushless motors (with connectors);
TransTec 10A BLheli_S 4in1 ESC (16 x 16mm);
Caddx Firefly 48CH VTX AIO 1200TVL 2.1mm Lens FPV Camera;
1s LI-PO compatible;
3 color options (transparent, red and black).
Needed to Complete
Being sold as PNP package, you will need, besides battery and remote controller, a compatible radio receiver.