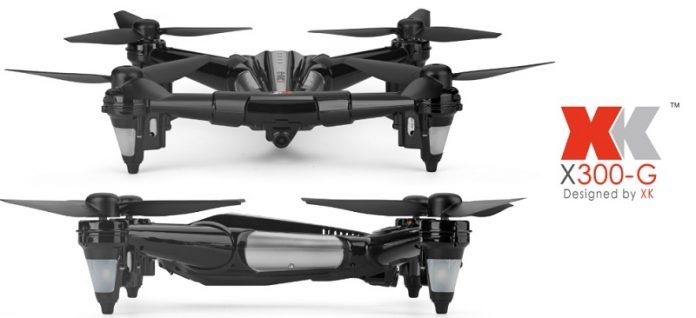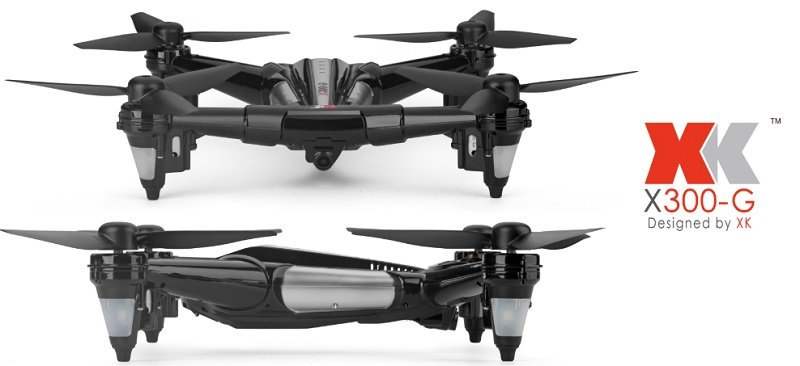 Back in 2017, XK Innovations announced a very promising GPS enabled drone called X300-G. While many of us expected to test this affordable GPS model, till now only the basic X300F and X300W were available for purchase.
The XK X300-G drone features APP control – does not need a physical remote controller. According to the advertised specs, the control range is between 50 and 200 meters. Like in case of other WiFi gadgets, range is widely depending on how much RF noise is around.
Powered by a 2 cell / 2000mAh LiPo battery, the XK X300-G quadcopter can stay airborne up to 17 minutes. The aircraft measures about 400 x 400 x 70mm and weights a bit more than 400 grams (including battery and camera).
XK X300-G drone features & specs
GPS positioning system;
Barometric air-pressure sensor / Altitude hold;
Mobile APP control;
High efficiency 3-leaf propellers;
050 iron core motors;
Removable camera with 95 degree wide-angle lens;
5G WiFi real-time image transmission (FPV);
About 50~200 meters control range;
Up to 17 minutes hovering time.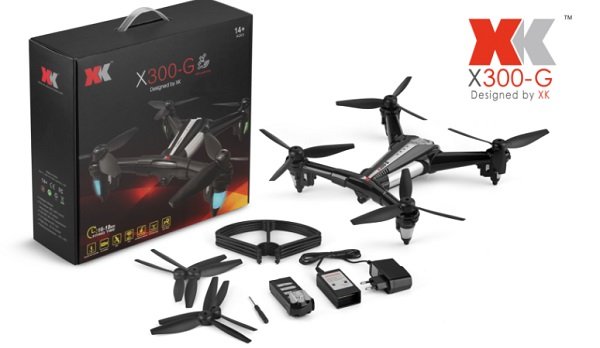 Included accessories with the XK X300-G quadcopter
2s/2000mAh flight battery (20C rated);
Power adapter + charger;
1 set of spare propellers (2xCW & 2xCCW);
4 pieces of blade protectors;
Phillips screwdriver;