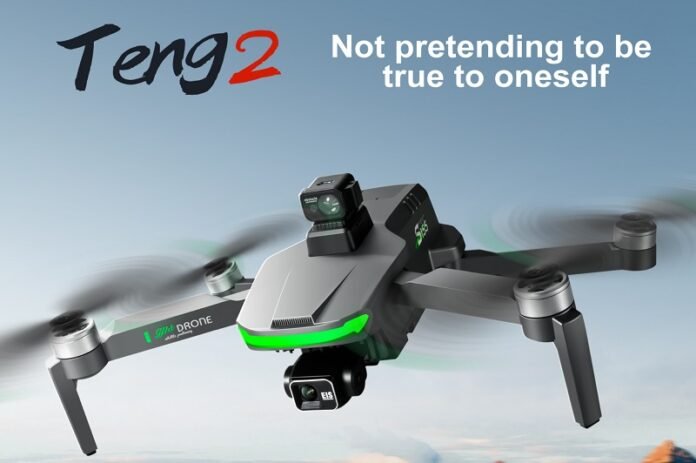 Drones have become a highly desired gadgets by various people for fun or professional purposes. Beginners should start their journey in the world of drones with a not-too-expensive model but with lots of safety features. In addition to the 360° Laser obstacle avoidance system, the YLRC S155 Teng 2 features multiple speed rates, a GPS+OF positioning system, and headless flight mode.
YLR/C S155 has a 2.7K camera installed on a 3-axis mechanical gimbal with remote angle control. Follow me, Spiral and Orbit quickshoot modes allow hands-free creative modes. It promises a 40-minute battery life, giving you plenty of time to compose the perfect shot.
With folded arms, it measures 7x18x9cm and weighs 500 grams. It has cool LED lights in front for night flights.
Thanks to the fail-safe return to home (RTH) function, the YLR/C Teng2 drone will return autonomously to the take-off point in case of remote controller signal loss or low flight battery voltage.
Pricing, availability, and options
This new beginner-friendly camera drone can be ordered from Banggood starting today. There are two versions with and without obstacle avoidance modules -the price difference being $30 ($239.99 vs $269.99). You will need to pay 40 bucks more for the second flight battery.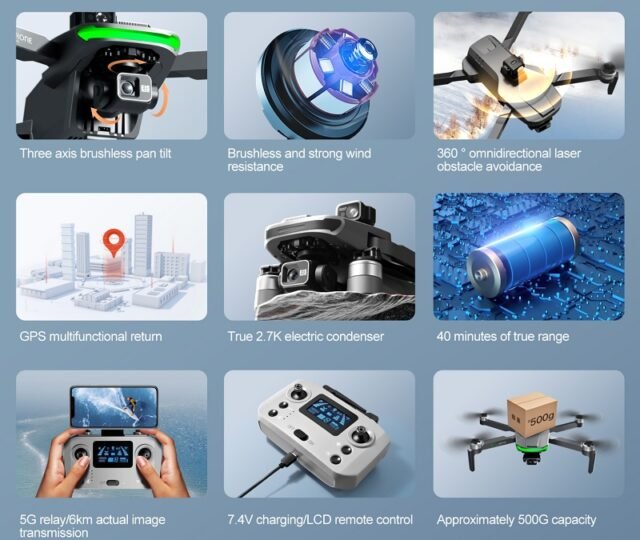 YLRC S155 Teng 2: Key features
Compact size with foldable arm. Easy to carry.
360° Laser obstacle avoidance provides safer flight.
Brushless motors with strong wind resistance support sea flight.
8K ESC 50x zoom HD camera that supports 90°remote control of lens angle to make the shooting wider.
Equipped with a 3-axis Self-Stabilizing mechanical gimbal, maintains a stable balance during the flight, making the aerial photography clearer and stabilizing.
GPS positioning mode provides a more accurate flight.
Optical flow fixed point hover provides stable flight.
Intelligent flight modes

Follow me: the aircraft will fix the controlling cellphone and follow the operator in whichever direction he moves.
Surround action will enable the aircraft to fly in a circle, providing a cooler shooting perspective.
Waypoint flight mode just draws a route on the screen, the copter as the given path.

With a 7.4V 3800mAh battery, the flight time is up to 40 mins.
5GHz Technology Adopted for Anti-Interference.