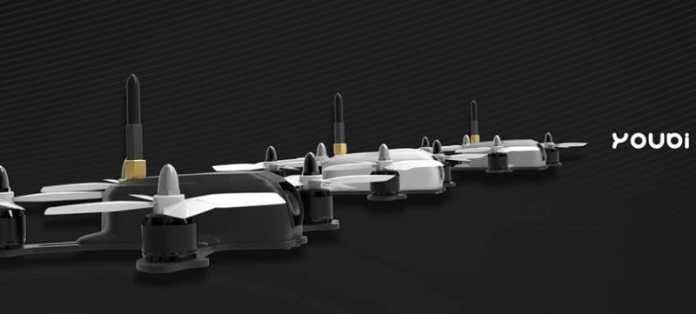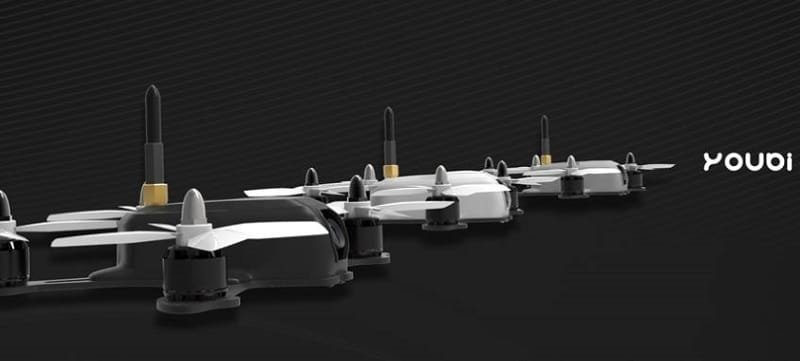 Youbi XV-130 quadcopter with Awesome F3 integrated flight controller
New micro brushless FPV quadcopter was just announced. The Youbi XV-130 is based on the F3 integrated flight controller (FC and VTX in the same board).
Thanks to the carbon fiber frame, this new micro racer seems to have good impact resistance. The FC, ESC and camera are well protected by a PP cover, which is available in 3 different colors (white, grey and black).
In front of the quad-copter is located a 600 TVL camera. According to your needs and local RF regulations, the VTX power can be adjusted between 25mW, 200mW and 400mW.
Currently, the Youbi XV-130 drone is sold only in ARF (Almost Ready to Fly) package. This means that you need to additionally purchase radio system (transmitter and receiver board) and flight battery.
Youbi XV-130 features and specs
Carbon fiber airframe;
Impact resistance PP cover (available in 3 colors);
Powerful brushless motors;
Four blade propellers;
2 in 1 F3 flight controller (FC + 5.8G vTX);
Cleanfilght OS;
Adjustable FPV TX power 25mW/200mW/400mW;
600 TVL camera (100 degree FOV);
4 in 1 BLHeli-S ESC.
Youbi XV-130 main parts
130mm carbon fiber frame kit;
PP cover;
F3 5.8G vTx integrated flight controller;
4 in 1 BLHeli-S 20A ESC;
4 pieces of 3600kv 1306 brushless motors;
1 set of 75mm propellers;
600TVL CMOS Camera;
Rubber ducky FPV antenna.