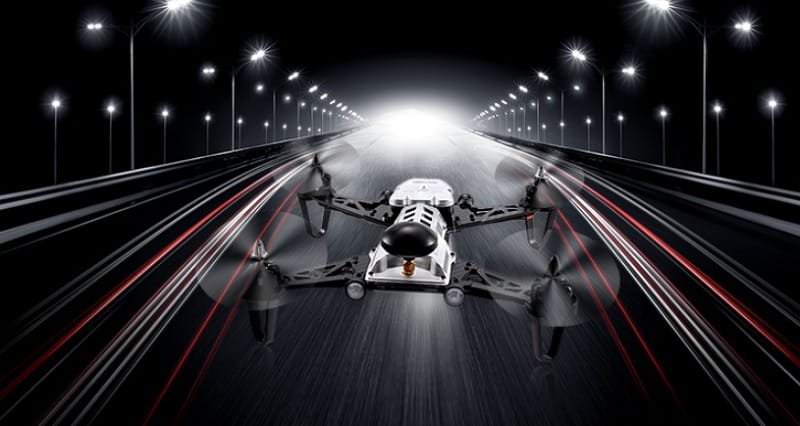 ZenDrone Blazer 250 very fast racing drone with APM FC
Although this ZenDrone Blazer 250 racing quad is advertised with ultra fast flight speed, it can reach "only" up 100 Km/h. Anyway, probably above this speed only a few can really control it.
The ZenDrone Blazer 250 will be available in two variants, "Standard" and "Professional". The Blazer 250 Pro features GPS positioning system which allows precise altitude hold and fail safe return to home.
I'm curios that the APM FC which is used on this ZenDrone can beat in terms of stability and maneuverability the popular Naze32 Acro or the SP Racing F3 flight controllers.
Like many other racing drones, the ZenDrone Blazer 250 is also delivered with a rebranded FlySky FS-i6s transmitter.
ZenDrone Blazer 250 features and specs
Carbon fiber airframe;
APM flight controller;
Powerul 2204 KV2300 brushless motors;
ZEN 20A ESCs (OneShot125);
GPS positioning system;
Stable hovering and altitude hold;
FPV camera for first person view flights;
Compatible with 5.8G FPV screens and

FPV goggles

;
Front and tail LED lights;
About 10 minutes of flight time;
Up to 100 km/h flight speed.
Included with the Blazer 250 racing quad
2.4G transmitter;
3s 2200mAh Li-Po battery;
2 sets of propellers;
AC/DC power adapter;
Balance battery charger;
Battery holder;
GoPro camera mount;
Micro USB data cable;
ZenDrone Blazer 250 quick start guide.