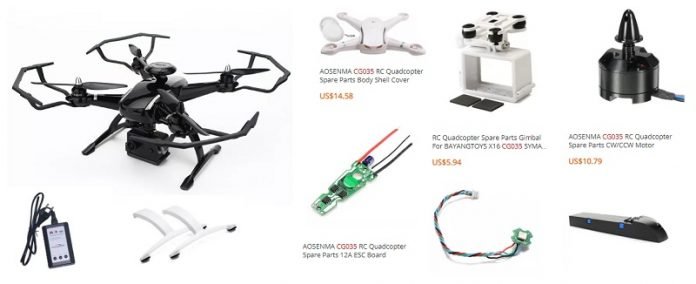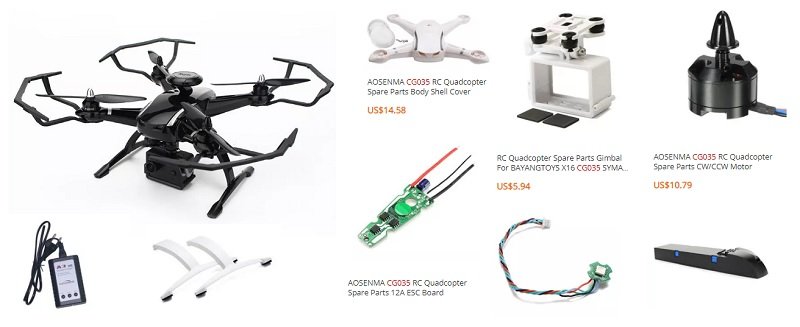 As the AOSENMA CG035 has two versions, "Standard/White" and "Optical Positioning/Black" you will need to look for the appropriate parts. For example, while motors are the same for both versions, the propellers and blade protectors are different.
Unfortunately, after a few crashes, the fun has gone. A broken landing gear, damaged motor, or missing propeller can make you throw it into the trash can. Luckily, AOSENMA offers good aftermarket support (a wide range of spare parts) for all of their CG drones.
Where to find AOSENMA CG035 spare parts?
Many popular online retailers offer genuine spare parts for this GPS quadcopter. You can also find them on AliExpress and eBay. Here are the most common replacement parts for the CG035 drone.
Note: We are not selling anything! We are just helping you find the spare parts you need to repair your quadcopter.