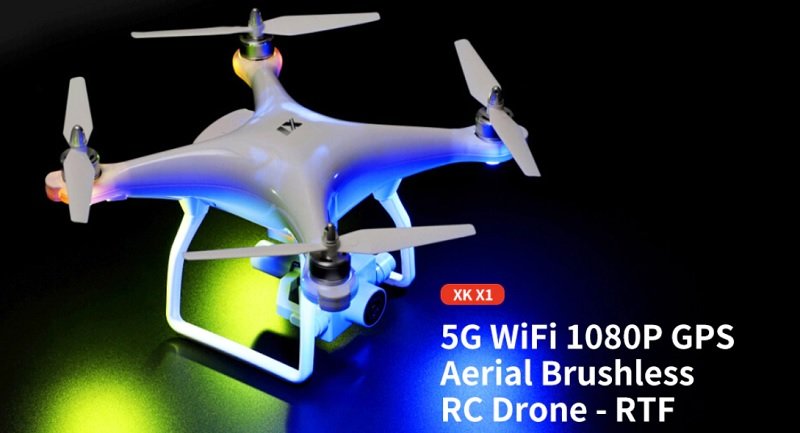 After long absence, XK came up with a new Phantom alike GPS enabled drone called "X1". Compared to its predecessors (read our review here: DETECT X380), the XK X1 has a much professional look. It is completely white (vs black) and adopts two bridge type landing gears instead of 4 independent landing legs (which breaks quite often, BTW).
The 1080P camera features 5G WiFi real-time image transmission. In order to allow stable footage, the camera is installed on a two axis gimbal. Tilt angle of the camera can be remotely adjusted.
According to the advertised specs, the 2S/2200mAh allows up to 17 minutes flight time. Charging the battery takes about 180 minutes.
WLtoys XK X1 drone features & specs
Cool Phantom alike design;
1806 type brushless motors;
GPS positioning system;
Barometric altitude hold;
Intelligent flight modes like Point of interests;
Fail-safe return-to-home on low battery voltage;
Dedicated mobile APP with simple operation interface and OSD overlay;
1080P camera with 5G WiFi real-time image transmission;
2-axis gimbal with remote pan/tilt adjustment (Hollow cup head);
Up to 500 meters control range;
About 17 minutes flight time.