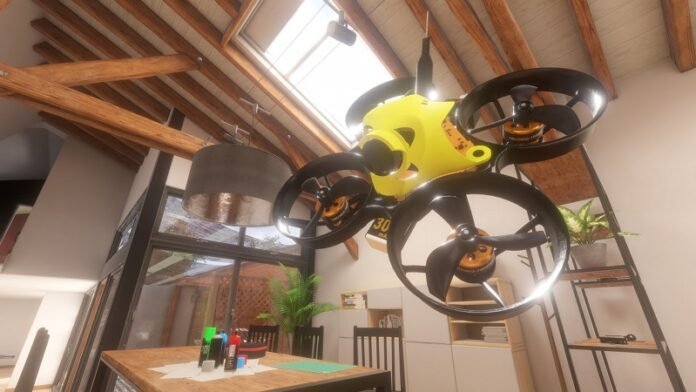 Game developer LuGus Studios, a leading developer of drone simulators, is launching the latest addition to its Liftoff drone simulator series. Liftoff: Micro Drones specializes in simulating tiny drones that fit in the palm of your hand. Liftoff simulators are known to combine authentic simulation with fun gameplay, making them the perfect entry point into the drone hobby.
For enthusiasts of an outdoor activity like drone flying, the past few years have been challenging.
Pilots have had to display some resourcefulness, either taking to practicing their skills in simulators or flying in their living room with more indoor-sized micro drones. As of November 30th 2021, LuGus Studios will be combining the best of both of those worlds.
FPV Micro Drones PC simulator
Liftoff: Micro Drones offers the award-winning simulator technology from past Liftoff simulators, now focussed on the ultimate micro drone experience, making any indoor area an exciting aerial playground. Discover the world of First Person View (FPV) flying like never before! Explore, customize and compete in detailed indoor environments in single and multiplayer, or have fun with hover drones and various game modes. Liftoff: Micro Drones were built from the ground up to provide the next step in Liftoff simulation, introducing better graphics, user experience, performance, interactivity, and simulation quality.
Now available in Early Access, Liftoff: Micro Drones is available on Steam for an early backers price of €14,99. Fans who wish to support the project and want to get an early look can try it now on PC, Mac, and Linux.