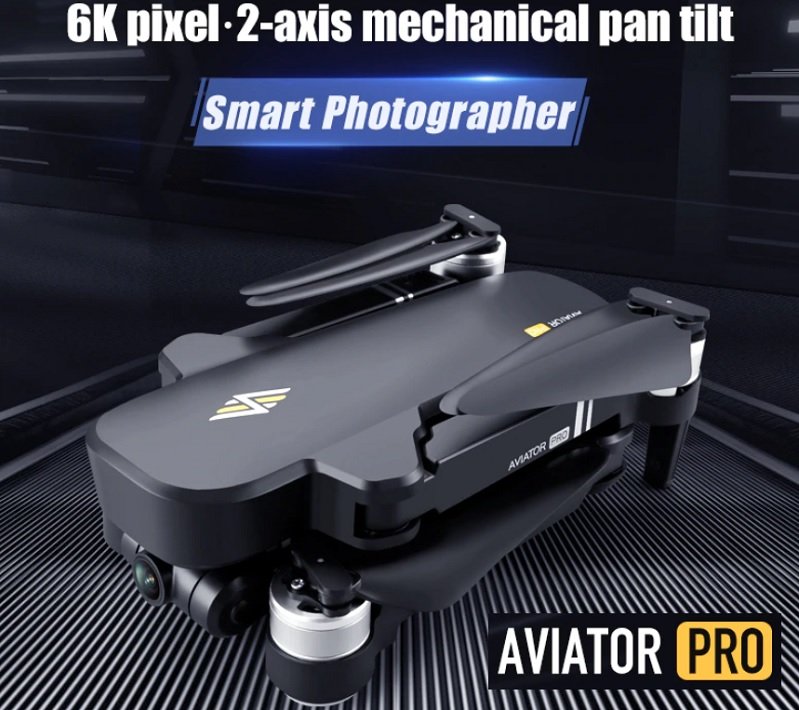 Similar to the ZLRC SG906 Pro 2, the new Aviator 8811 Pro also features Mavic like foldable design with powerful brushless motors. In addition to the frontal 6K camera, there is a second 1080P camera on the belly of the aircraft for an instant ground view.
With folded arms, the drone measures 17 x 11.5 x 6.7 cm and weighs about 500 grams. The Aviator Pro's camera is installed on a 2-axis gimbal with remote angle adjustment. The camera features 5G WIFI real-time image transmission. During night flight you will be assisted by a strong auxiliary LED light.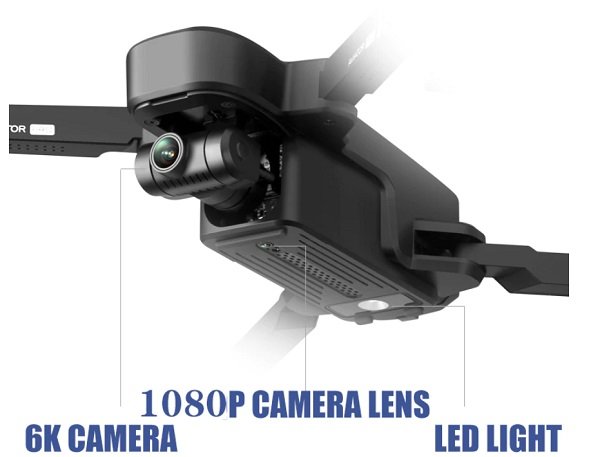 According to the advertised specs, the 3S/2850mAh battery allows up to 28 minutes of airborne time. The excellent battery life is paired with level-7 wind resistance.
Thanks to the Auto-RTH failsafe future, the Aviator 8811 Pro will return autonomously to the take-off point (good GPS coverage required) in case of low flight battery voltage or remote control signal lost (out of RC's range).
Aviator Pro 8811 features and specs
Mavic like foldable design;
Long service life brushless motors;
Double GPS positioning;
Level-7 wind resistance;
Failsafe Return to Home (Low battery voltage or RC signal loss);
Intelligent flight modes (Follow me, Orbit and Waypoint);
Auxiliar bottom LED light;
Dual-camera system (6K frontal and 1080P belly);
2-axis gimbal with remote angle control (90° PTZ);
5Ghz WiFi real-time image transmission;
Up to 2KM flight range;
About 28 minutes of flight time.
Product photos