Whether you're looking for a Christmas present for your kid or maybe a friend or family member that likes high-tech gadgets, some of the best gifts to be given in 2021 are drones. We want to help that the drone you give this year is the right match for your loved one's expectations and your budget. In our 'Best Drone for Christmas' list, we tried to cover the needs of all kinds of pilots and price ranges.
Currently, there are running some pretty good Black Friday drone deals at most reputable online retailers. Now, you can get the drone that you wish for Xmas with a huge discount.
Top 3 Xmas drones which Santa would recommend
When it comes to the best Xmas drones, specifically camera drones, the brand that stands far above the rest is still DJI – but if you are on a tight budget, probably you will need to consider brands like FIMI, Hubsan, Eachine, or ZLL.
1. FIMI X8 MINI: Most affordable 4K drone under 250 grams
Weight: 245g | Camera: 4K | FPV: TDMA | Flight time: Up to 31 minutes | Features: GPS, RTH, Follow me, Precision landing, Waypoint, and Surround | Range: 8000 meters | Package: RTF
The FIMI MINI is a drone that was made for beginners and would make an excellent Christmas present this year. It has a 4K camera, about 30 minutes of battery life, and up to 8K flight distance. The most important selling point of this drone is that weighing less than 250grams does not require registration in most countries, including the US.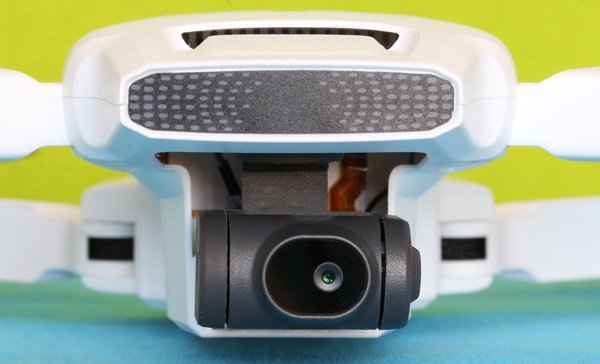 The X8 MINI is offered by FIMI with two types of batteries, 'Standard' and 'Pro'. Both variants have a starting price of $339. Check Xmas deal
2. Mavic Air 2 series: Cheapest DJI drones with obstacle avoidance system
Weight: 595g/570g | Camera: 4K | FPV: OcuSync 3.0/2.0 | Flight time: 31/34 minutes | Features: GPS, Visual tracking and Obstacle avoidance system | Range: 12KM/10KM meters | Package: RTF and Fly More Combo
The Mavic Air 2 and Air 2S are great ideas for Christmas if you have the extra money in your pocket and know a serious drone lover. In addition to the 4K camera, excellent battery life they come with precise Active Tracking and an advanced obstacle avoidance system.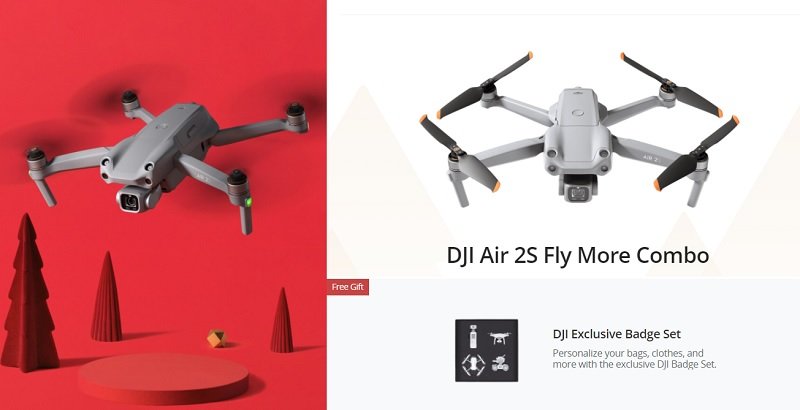 While the older Air2 is priced at $799, the newer Air 2S is for $999 in a basic pack. If you need longer flight time, DJI offer "Fly More Combo' packs with 3 batteries for $988, respectively $1299. Check Xmas sale price
3. FLYHAL FX1 (MJX B16 PRO): Best Christmas drone under $200
Weight: 612g | Camera: 4K | FPV: WiFi 5.8G | Flight time: Up to 28 minutes | Features: GPS and Fail RTH | Range: 1200 meters | Package: RTF
The FLYHAL FX1 is a branded MJX B16 PRO drone. It has not just a similar design but also identical features. With up to 28 minutes of battery life and around 1KM range fulfills the expectations of most beginner-level pilots.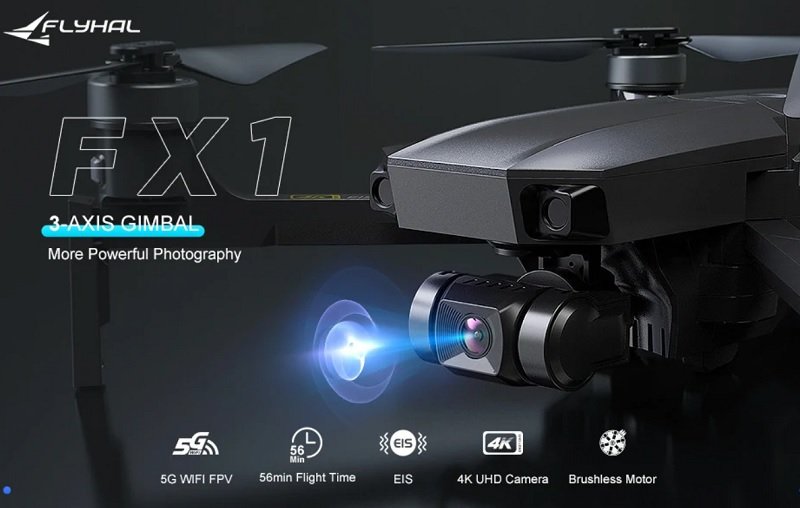 The FLYHAL FX1 features a 4K (3840×2160@30fps/1080P@60fps) EIS camera installed on a 3-axis gimbal. The drone has onboard recording and can accept up to 128GB memory cards.
More Christmas gift ideas with discount codes
We will continue to update this article with more Xmas gift ideas, so stay tuned!