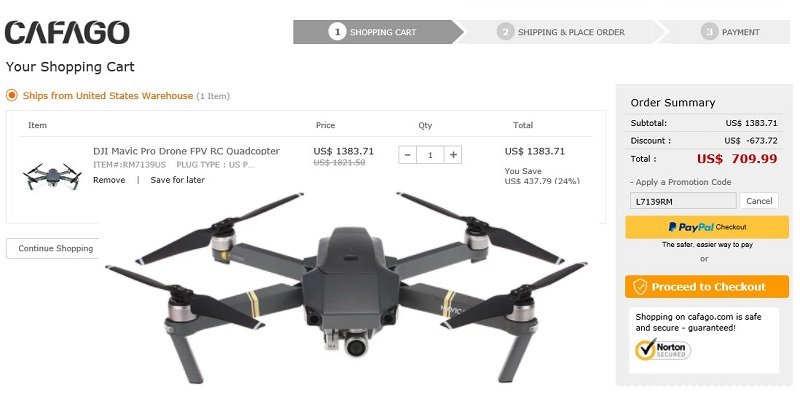 DJI's Mavic Pro has dropped to just $709.99 using discount coupons. It's the best deal we've seen for the Mavic Pro since its release in 2016 and is likely to prove hard to resist for those who've been looking for a portable drone with 4K camera and excellent flight autonomy.
Why now? I'm pretty sure that DJI started to drop the price for the Mavic Pro because the Mavic 2 must come out of the production line very soon. According to the rumors it will have improved obstacle avoidance, better flight time, faster flight speed and other cool stuff.
DJI Mavic Pro coupon code for US orders
IMHO, even if the DJI Mavic Pro was released 2 years ago, it is still an excellent drone. In many terms it is better compared to the newer Mavic Air. Our DJI Mavic Air vs Mavic Pro vs Spark comparison shows the pros and cons of each DJI drone.
Here are some of the best features of The Mavic Pro:
Enabled with DJI's brand new OcuSync transmission technology, both transmission and control range are near 4.3 miles (7km). Full HD 1080p video streaming is also possible;
Thanks to the obstacle avoidance system, the Mavic Pro will autonomously avoid to bump into buildings or other things. It can see obstacles as far away as 49ft (15m) in front;
Mavic Pro can hover precisely in both environments (indoor and outdoor) and automatically land almost exactly where you took-off;
The 3830mAh (3s) intelligent flight battery allows up to 27 minutes of hovering time and overall 21 flight time (15% remaining battery level);
Smooth, vibration free 4K aerial videos.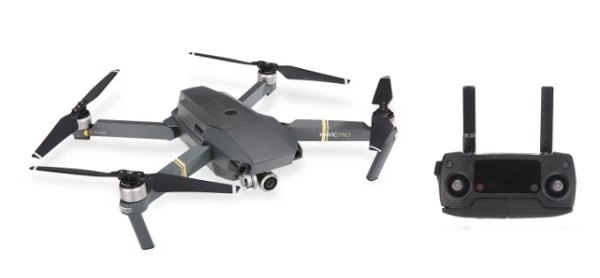 What you get for $709.99
Free shipping;
DJI Mavic Pro drone with 4K camera and 3-axis gimbal;
Remote Controller;
11.4V 3830mAh intelligent flight battery;
Battery charger and power cable;
Gimbal cover and clamp;
3 pairs of propellers;
16GB micro SD memory card;
Micro USB data cable;
3 pieces of RC cables (lightning connector);
4 pieces of cable slider;
User manual (Chinese).
If you're eyeing a DJI quad as your first drone, the Mavic Pro is an excellent alternative for the larger Phantom 4. You should know that using this "L7139RM" coupon code, the Mavic Pro is currently available here for $709.99 – that's a price cut of about $675! Note: The offer is valid only for US orders and ends on 2018/03/31.
Sponsored post by Cafago