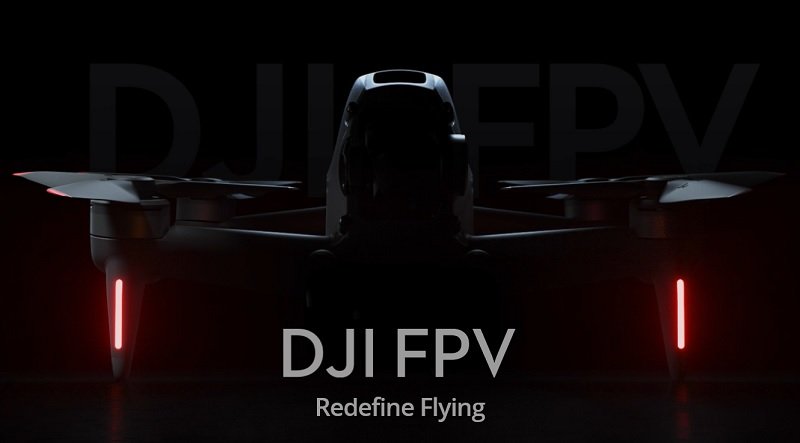 When you pay close to $1500 for a flying gadget, you should look for some kind of insurance in addition to the basic warranty which covers only manufacturing defects. Care Refresh for DJI FPV drone is available in 1-year and 2-year plans. To be covered for 12 months will cost you $199 and for 24 months $319. Is this price fair? Let's discover if it's worth it!
The learning curve of flying FPV drones is similar to learning skateboarding, you fall, you get up, and you try again till you master your skills. Even the most experienced pilots can crash their drones during a risky maneuver. Maybe due to its advanced failsafe features, the DJI's FPV drone, can't compare to any other FPV drone, but trust me isn't bulletproof as well.
As Care Refresh service mostly requires sending back the damaged drone you should fly always in areas where you can recover it. DJI CR offers 2 replacements for the 1-year plan or 3 replacements for the 2-years plan. You can have your DJI FPV drone replaced for a small additional cost if an accident occurs. The replacement units are brand-new or equivalent to brand-new in performance and reliability.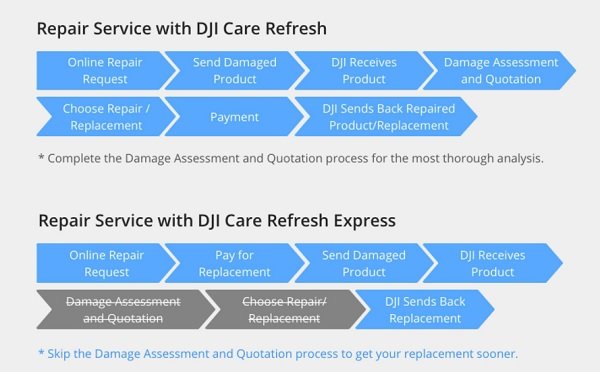 You can purchase DJI Refresh plan on any brand-new or un-activated drone. Your quadcopter must have been activated within the last 48 hours otherwise you will need to provide visual proof that the drone is fully operational.
What DJI FPV Drone Care Refresh Will Cover?
Operator error, or any mistake that a pilot could make during normal use;
Signal interference, Signal loss that caused a crash;
Collisions and Accidents;
Water Damage.
What DJI FPV Drone Care Refresh Will Not Cover?
Lost drone, parts, or accessories;
Deliberate loss (they will check flight logs);
Stolen, forgotten, or abandoned products;
Cosmetic damage (scratches or abrasions that do not affect functionality);
Repaired drones in non-official DJI repair services.
Conclusions
In case you will fly only occasionally, once a week and you are an experienced pilot that flies responsibly I don't know if worth paying $199 insurance for a drone that actually worth $739. Maybe you paid $1299 for the DJI FPV drone combo pack, but most likely you can damage only the aircraft during flights, the rest of the gears (transmitter and goggles) will remain in one piece :)
On the other hand, if you are a newbie pilot or someone how plans to fly a lot, such VIP service is a must-have. It will provide you a replacement unit in no-time.
The 2-years DJI Care Refresh at a glance seems to be more worth ($319 vs $199). Even the covered period is double, you get only 3 replacement units instead of 4. You should also consider that after two years, a second-hand drone not even worth half of its original price.
Besides the DJI Care Refresh subscription, there is a fee for each replacement unit. In the case of the 1-year plan, you need to pay $259 for the first unit and $279 for the second one. Practically you pay 199+259+279=$737 for the replacement units. Doing the math, you pay for one drone and you get two.