DJI updated their flagship consumer drone, with the release of the versatile Mavic 3. This is camera quadcopter is probably the most expected drone of the year by aerial content creators.
The Mavic 3 features a Hasselblad-branded dual-camera system. The main 24mm (35mm-equivalent) f/2.8 – f/11 has a Four Thirds sensor that's considerably larger than the 1-inch sensor on the current Air 2S model. The second, auxiliary camera has a half-inch 12-megapixel sensor and 162mm tele-Lens (35mm equivalent), which is around a 4X optical zoom, or 28X hybrid zoom.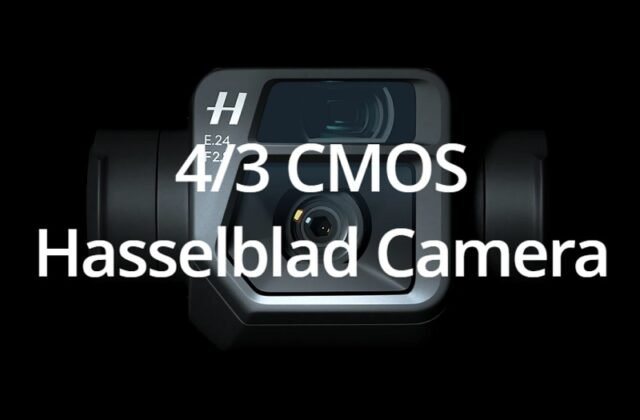 DJI M3 can shoot 5.1K@50fps or 4K@120 fps videos. DJI stands a native dynamic range of 12.8 stops, thanks to the pro-grade 10-bit D-Log color profile. It is able to record H.264 video at a max bitrate of 200Mbps or H.265 at 140Mbps. The 'Cine' edition has a built-in 1TB flash memory which allows Apple ProRes 422 HQ encoding for a maximum data rate of 3772Mbps. As for still images, it can shoot 20-megapixel photos, in JPG or RAW formats.
With folded arms, the Mavic 3 measures 212×96.3×90.3mm. Unfolded, ready-to-fly has the size of 347.5×283×107.7 mm, slightly bigger than the Mavic Air 2. The Mavic 3's take-off weight is 895 grams for the Standard version and 899 grams for the Cine edition.
Flight Modes
DJI Mavic 3 features three different flight modes, Cine, Normal and Sport and the characteristics of the quadcopter in flight completely change.
In Sport mode, the flight characteristics of the drone become more responsive. In this mode, in windless conditions, the Mavic 3 can achieve a top speed of 68.4km/h. The drawback of this flight mode is that the object avoidance system is disabled.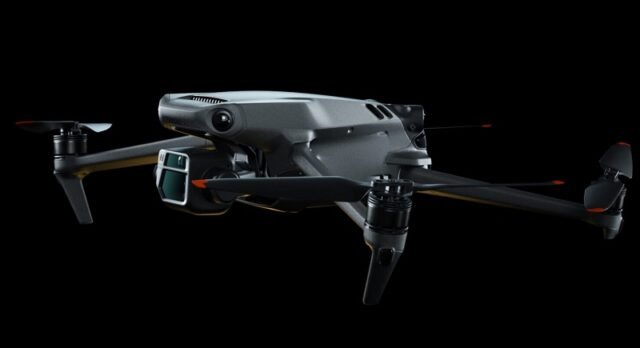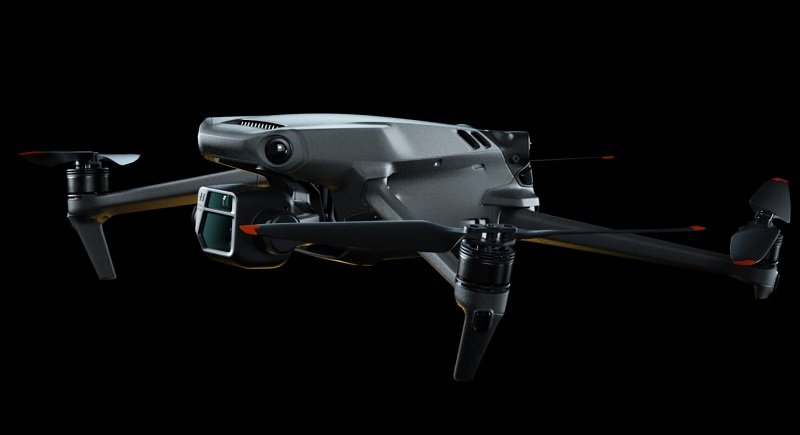 In Cine mode, the Mavic 3 is precise and smooth in rotation and motion allowing you to create pro-grade videos.
Both Cine and Normal mode make full use of the object avoidance sensors and give you peace of mind when flying.
QuickShots video modes
QuickShots is a set of automated flight patterns for creating cool-looking videos with ease and includes Rocket, Circle, Dronie, Helix, Boomerang and Asteroid. There's also a Hyperlapse mode for creating impressive time-lapse and hyper-lapse videos.
Range
The DJI Mavic 3 has an impressive range of 15KM for FCC (US) or 8KM for EC (Europe) RF regions. According to the technical specs, the max flight distance is 30KM.
Battery life
DJI has also boosted the battery life from 30 ish minutes of the Mavic 2 Pro to 46 ish minutes on the Mavic 3, in ideal conditions, of course. This amazing flight time was possible due to the new high-capacity 4S 5000mAh battery. Now, the battery can be conveniently charged via the USB Type-C port without removing it from the drone.
Price and availability
DJI released the third-generation Mavic Pro in 3 three possible options Standard, Combo or Cine. The price of this outstanding flying camera starts at $2,199 for a basic pack and ends at $4,999 for the CINE edition. If you just need a longer flight time, you can of for the Fly More Combo with 3 intelligent flight batteries for $2,999.