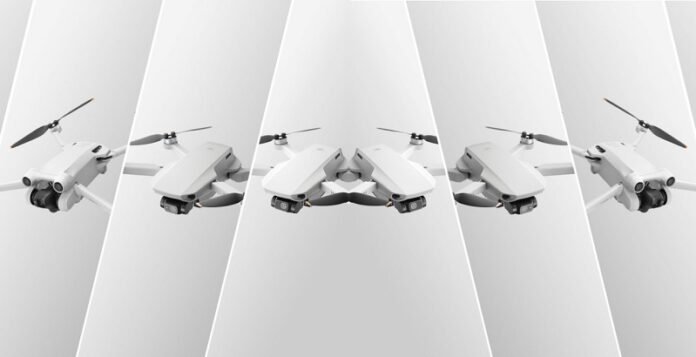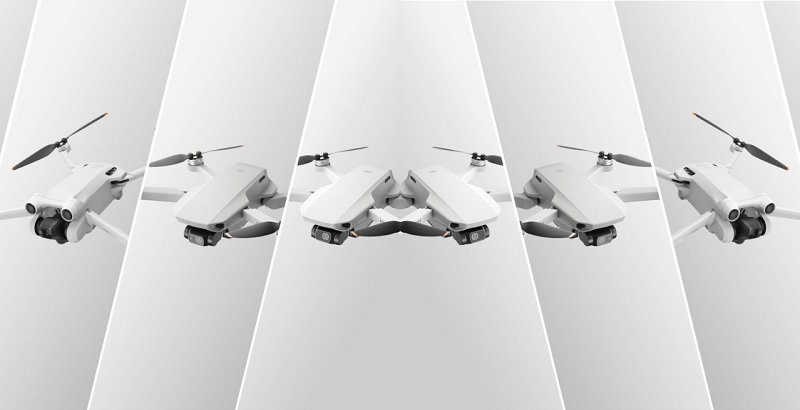 With the release of the shiny new Mini 3 Pro, what's the sense of talking about its predecessors? If money doesn't matter, you can't go wrong with the latest iteration of the MINI series, but if you are on a tight budget, the MINI 2 or MINI SE, or even a used MAVIC MINI 1 are still great options for first-time pilots.
Back in 2019, FirstQuadcopter.com was among the first drone blogs are reviewed the game-changer Mavic MINI. At that time, it was the best drone under 250grams with brushless motors, GPS position and a 2.7K camera. In the last three years, DJI released 3 more models of the series, the MINI 2, followed by the MINI SE and now, in 2022 the MINI 3 Pro. The Mini SE mixes the first two MINIs, essentially incorporating the Mavic Mini's features inside the Mini 2's fuselage.
While in terms of appearance, there is no significant difference between the MINI 1, MINI and MINI SE, the MINI 3 Pro has an entirely new look. The manufacturer says that the Mini 3 Pro's unique design is intended to optimize flight performance through the larger propellers and an aerodynamic body tilt.
DJI Mavic MINI vs MINI 2 vs MINI SE vs MINI 3 Pro in-depth comparison
| | | | | |
| --- | --- | --- | --- | --- |
| | Mavic MINI | MINI 2 | MINI SE | MINI 3 PRO |
| Dimensions (folded) | 140×82×57mm | 138×81×58 mm | 140×82×57 mm | 145x90x62 mm |
| Camera sensor | 1/2.3" CMOS | 1/2.3" CMOS | 1/2.3" CMOS | 1/1.3" CMOS |
| Video | 2.7K@30fps | 4K@30fps | 2.7K@30fps | 4K@60fps |
| Max bitrate | 40Mbps | 100Mbps | 40Mbps | 150Mbps |
| Photo | 12MP | 12MP | 12MP | 48MP |
| Vertical shooting | No | No | No | Yes |
| Communication | Enhanced Wi-Fi | OcuSync 2.0 | Enhanced Wi-Fi | OcuSync 3.0 |
| Range | 4KM for FCC | 10KM for FCC | 4KM for FCC | 12KM for FCC |
| Battery | 2s/2400 mAh | 2s/2250 mAh | 2s/2250 mAh | 2s/2453mAh |
| Flight time | 30 minutes | 31 minutes | 30 minutes | 34 minutes |
| Max speed | 13 m/s | 16 m/s | 13 m/s | 16 m/s |
| Max Wind Resistance | 8 m/s (Scale4) | 8.5 m/s to 10.5m/s (Scale5) | 8.5 m/s to 10.5m/s (Scale5) | 10.7 m/s (Scale5) |
| Obstacle avoidance | Downward | Downward | Downward | Forward, Backward, Downward |
| Active tracking | No | No | No | Yes |
| Release year | 2019 | 2020 | 2021 | 2022 |
| Price | Discontinued | USD $449 | USD $299 | USD $759 |
Camera and gimbal
All DJI MINI drones are equipped with a 3-axis mechanical gimbal enabling stable footage in almost any flight conditions. While the first-generation MINI and the third-generation MINI SE have a 2.7K@30fps camera, the MINI 2 and MINI 3 Pro have a 4K camera. The MINI 3 Pro is the first sub 250g class drone that can record UHD 4K videos with 60fps. The MINI 3's true vertical shooting mode (landscape/portrait switch) is also considered a game-changer feature in its weight class. The re-engineered gimbal also offers a wider rotation range for low-angle shots.
The DJI M3Pro has the biggest CMOS sensor (1/1.3") and the highest bit rate (150Mbps) of the Mini series. By comparison, the MINI 2, MINI SE and Mavic MINI have a 1/2.3" CMOS sensor. While the MINI 2 has a 100Mbps bit rate, the MINI SE and MINI 1 only 40 Mbps, which makes sense because they have only 2.7K resolution.
Regarding photo resolution, the MINI 1, MINI SE and MINI 2 have only 12MP and the MINI 3 Pro three times more, i.e. 48MP. The Mini 3 Pro and Mini 2 have up to 4x zoom capability, a feature that missing on the Mini SE and the original Mini.
Creative shooting modes
All four DJI Mini drones feature many intelligent shooting modes, known as QuickShots, to capture eye-catching content easily. Circle, Helix, Rocket, Boomerang, Asteroid, and Dronie modes allow you to create incredible TikTok shares.
Range, communication and transmitter
While the Mavic Mini and MINI SE use Enhanced Wi-Fi communication that provides a range of 4Km, the MINI 2 uses OcuSync 2.0, which promises a range of 10km, and the MINI 3 Pro comes with third-generation OS3 that allows flight distances of up to 12km. Please note that all of these distances apply to the FCC versions.
There is a difference in the type of transmitters between the Mavic Mini, Mini SE, Mini 2, and Mini 3 Pro. While the first two use a compact basic remote controller, the second two have a larger controller, as Air 2 series has. The M3Pro is also compatible with the new DJI RC Pro controller that has a built-in 5.5-inch touchscreen and DJI Fly app pre-installed allowing flying without the need of a smartphone.
Battery and flight time
All four DJI MINI drones promise more than 30 minutes of flight time. While the original MINI is powered by a 2s/2400 mAh battery, the MINI 2 and MINI SE by a 2s/2250 mAh smart battery packs.
The MINI 3 Pro has two battery options. According to DJI, the Standard 2s/2453 mAh battery pack allows about 34 minutes of flight time and the high-capacity 2s/3850 mAh Intelligent Flight Battery Plus an impressive of 47 minutes of flying.
Obstacle avoidance and extra features
Mini 3 Pro is the first in the DJI Mini series to offer forward, backward, and downward dual-vision sensors. The 3-direction OA system allows for a broader sensing range and enhanced safety. These sensors are used by the Advanced Pilot Assistance Systems (APAS 4.0) to find a safe path around obstacles during flight automatically. For example, the other three MINIs have only downward sensors, so a collision can occur easily when the aircraft performs a fail-safe return home (RTH).
The Mini 3 Pro is DJI's only sub250g drone that comes with the FocusTrack suite that includes ActiveTrack 4.0, Spotlight 2.0, and Point of Interest 3.0, three powerful storytelling tools that help you find creative ways to follow your subject. The latest DJI MINI also features MasterShots that can execute a sequence of pro maneuvers, generating a short cinematic video afterward.
Prices and Conclusions
Without exaggerating, we can conclude that the Mini 3 Pro is the all-time best model of the DJI Mini series. It comes with high-end features that are not available even on its bigger brothers from the Air series. Unfortunately, the 3-direction obstacle avoidance system, improved range, extended flight time and upgraded 4k@60fps camera are costly. The Mini 3 Pro costs $300 more ($759 vs $449) than its predecessor, the MINI 2, and two times more ($759 vs $299) than the MINI SE.
On the other hand, for the average consumer, the Mini 2 and Mini SE are still a lot of fun to fly and capture cool videos. A barely used Mavic MINI is also a good option for 100-200 bucks if you are on a tight budget.