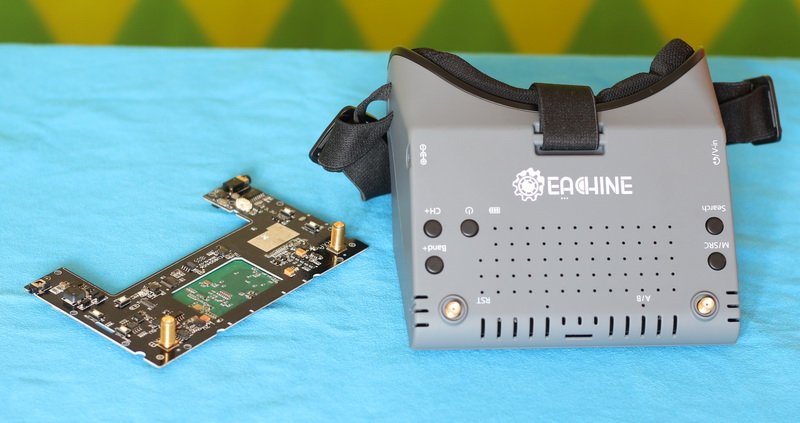 Everyone who read my Eachine EV900 review, could find out that I had the bad luck to receive a faulty headset. Because it is very complicated to send back to Chine a product, I opted to try to repair my FPV goggles.
The FPV goggles worked perfectly with wireless 5.8G input, but on HDMI I got only black image. I tried several HDMI cables, as well as multiple video inputs (Play Station 4, DJI Mavic Pro, and Phantom 4).
At first, I thought that is only about a bad soldering, so I removed the cover and analyzed the motherboard with a magnifier. No sign of un-soldered or short circuited pins. Just to be sure, I re-soldered the HDMI connector, but same thing, only black screen via HDMI :(
Eachine EV900 FPV goggles repair
I contacted Cherise from Banggood in order to request a replace motherboard. She kindly offered me one free of charge and after two months I finally receive it. In order to thank Banggood's support and help others with similar issue, I decided to make this step-by-step guide about repairing my FPV goggles.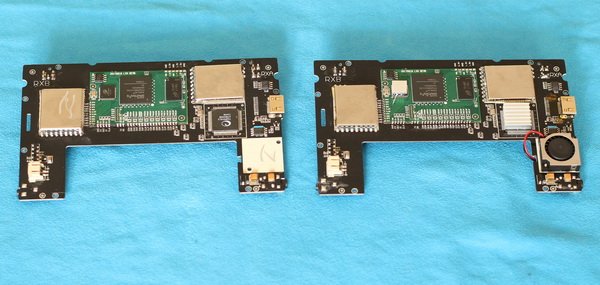 Tools and materials that you need to repair your FPV goggles
Soldering iron (just in case);
Screwdriver;
Magnifier;
Spare parts to replace the faulty components (in my case a new motherboard and Heat-sink);
Some dexterity :)
As you can see in the video bellow, the entire process took only 10 minutes. You will need to take special attention when you remove and connect back the display cable. Polyimide-Film cables are very sensitive and hard to replace if you damage them. Before you unplug the battery cable, try not to touch any electronic component with metal parts (like screwdriver).
If your new mobo comes without system cooler and/or main CPU heat-sink you will need to apply them by yourself. While the cooler can be reused from the faulty motherboard, the heat-sink needs to be a new one with self-adhesive.
FPV goggles repair: Steps needs to be done
Remove case screws, there are 6 pieces on the bottom of the goggles;
Remove bottom cover;
Remove top cover;
Unplug battery cable;
Disconnect display cable (

this cable is very sensitive!!!

);
Remove motherboard screws;
Remove defective motherboard;
Remove cooler from old mobo;
Install cooler on new mainboard;
Mount new motherboard;
Connect display and battery cable;
Attach top cover;
Put back the headband;
Attach bottom cover;
Screw everything back;
Final inspection.
Prior to putting everything back, double check display&battery connector, also the headband orientation.
If you want to repair your EV900 FPV goggles proceed at your own risk only! I'm not responsible for any damages.
Good luck!