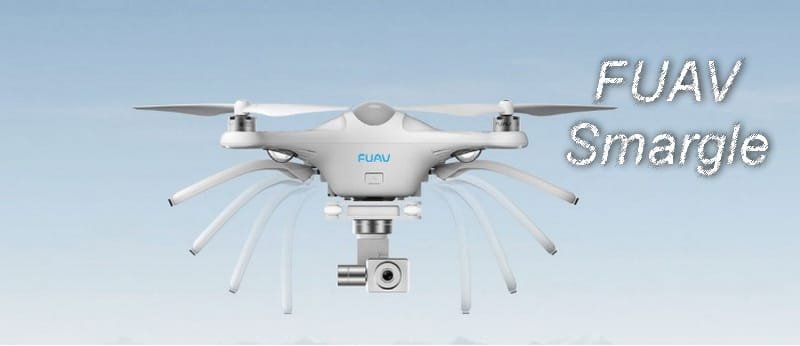 FUAV Smargle – the next Phantom killer?
I already introduced an interesting multi-rotor model from FUAV, the Seraphi-GPS. This new FUAV Smargle 1 is something totally different in a positive way. It has a very stylish design with retractable landing skids that are absolutely necessary for aerial filming.
The FUAV Smargle's remote controller is designed to be used for first-person view flights. On the top of the transmitter is a build-in LCD display that allows displaying live images from the quadcopter's camera.
Powered with a high capacity 6000mAh battery, the FUAV Smargle quadcopter has about 20-25 minutes flight autonomy.
With a high-quality 14MP camera and 3-axis, brushless gimbal looks just the perfect Christmas gift for daddies like me. Frankly, I'm truly interested to review this FUAV Smargle FPV Quad. Hopefully, my wife will read this article and help Santa Claus to get one for me too :D
FUAV Smargle 1 features and specs
Retractable landing skids;
Onboard GPS system with altitude hold;
One key return to home;
Low battery voltage protection;
3 axis brushless gimbals;
Onboard 14MP camera with up to 1080P@30fps video resolution;
Bright LED lights for night flights;
High capacity 6000mAh smart battery;
Brushless motors (2212 kv935);
30A ESC;
Main rotor diameter: 380mm;
Control range: about 500 meters in the open field;
Flight Time: 20 – 25 minutes;
FUAV Smargle weight: 950g;
Maximum payload weight:≤1350 g.
Unfortunately, there are no real product videos on YouTube with this FUAV model, only this 3D animation.